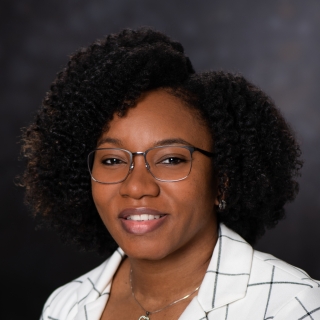 Dr. Shamaria Engram is a member of the technical staff in the Secure Resilient Systems and Technology Group. Her research is focused around designing blockchain-based applications, policy specification languages, and policy analysis tools that are useable for non-experts and can aid policy writers in determining whether specified policies align with their intent. Engram's research interests also include the theory and practical applications of security enforcement mechanisms, data provenance, and authentication.
Engram joined MIT Lincoln Laboratory in 2020 from the University of South Florida (USF), where she was the first Black woman to earn a PhD degree in computer science and engineering from the university. While at USF, she was the recipient of several prestigious, federally funded fellowships, and she also interned with The MITRE Corporation and Lincoln Laboratory.
Engram also holds a BS degree in computer engineering from Bethune Cookman University and an MS degree in computer science from USF.