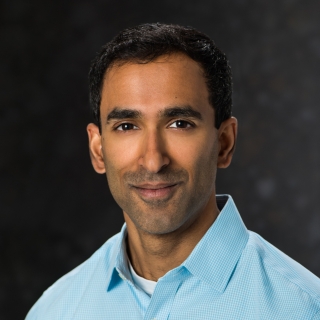 Dr. Suraj Bramhavar is a technical staff member in the Quantum Information and Integrated Nanosystems Group. He currently leads a multi-faceted research effort focused on developing photonic integrated circuits for inertial sensing applications. He is also actively involved in numerous research efforts centered around utilizing photonic integrated circuit technology to aid in the scaling of quantum information processing systems. His broader research interests include the utilization of photonic circuits and micro-electro-mechanical-systems (MEMS) technologies to realize new classes of physical sensors and information processing techniques.
Prior to joining the Laboratory, Bramhavar worked in the Photonics Technology Laboratory at Intel Corp. where he helped develop silicon photonic circuits for data center communication systems. This technology has now migrated from the research laboratory into commercial production.
Bramhavar has authored or coauthored numerous journal publications and conference proceedings in the areas of integrated photonics and sensors. He was awarded the Laboratory's Best Invention Award in 2016 for the invention of the Photonic Integrated Resonant Accelerometer (PIRA), a technology for which he has a patent pending. He received his BS, MS, and PhD degrees all in electrical engineering from Boston University.