Spotlight on MIT Lincoln Laboratory
This federally funded R&D center is prioritizing the human side of technology and organizational success.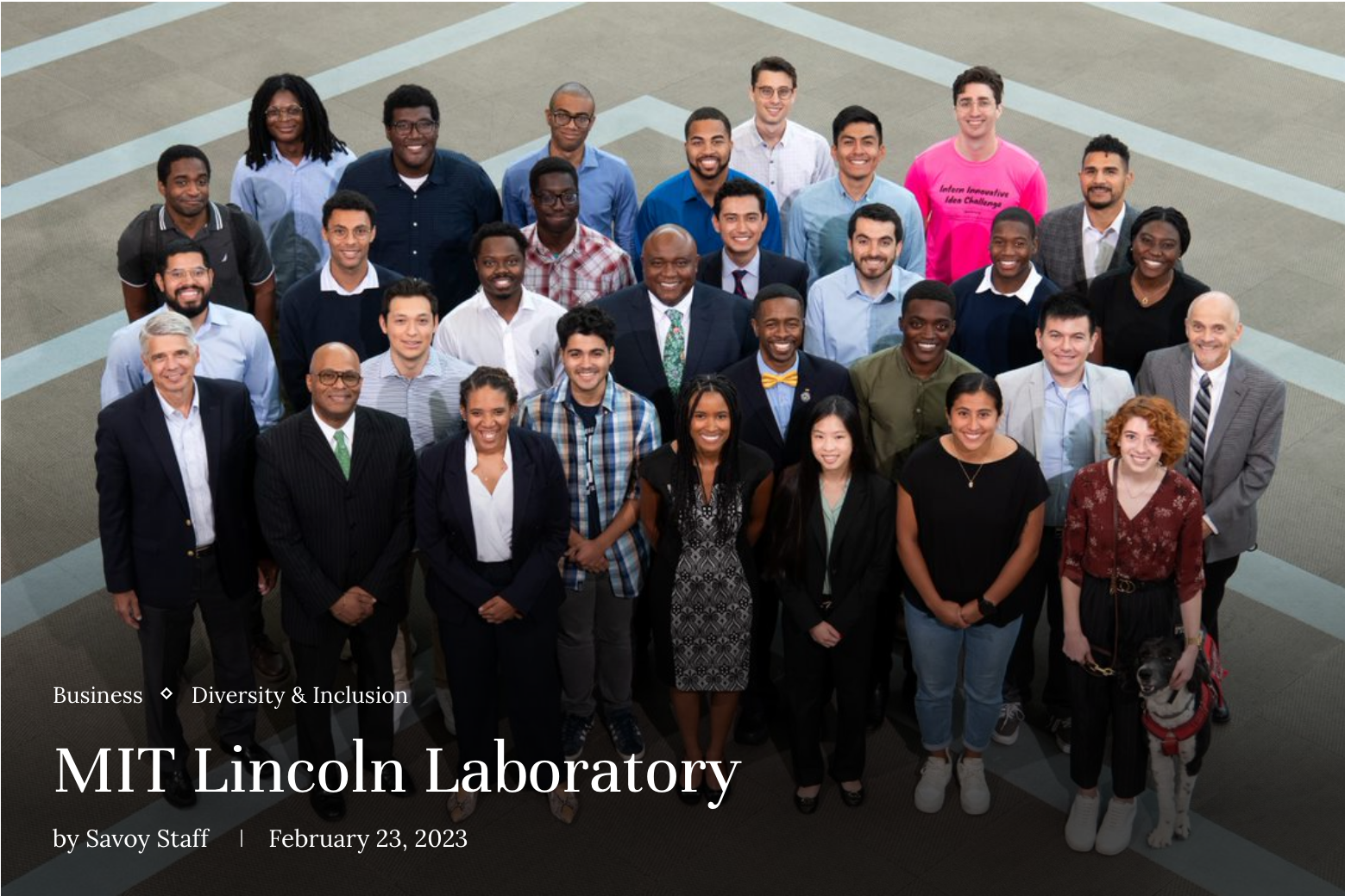 For more than 70 years, MIT Lincoln Laboratory has been developing advanced technology to address some of the world's most pressing challenges. From the 1950s, when we developed the nation's first air defense system, to our efforts today in applying radar to disaster recovery, we constantly seek to protect human lives through the use of technology.
In 2018, we established our Diversity and Inclusion Office (ODI), headed by Chief Diversity & Inclusion Officer Chevy Cleaves and now deputy Alex Lupafya. In 2021, the Mass Technology Leadership Council presented Chevy with their Mosaic Award for distinguished leadership in an innovation economy. Additionally, the ODI received the 2021 North American Human Resources Executive Summit Excellence in Diversity and Inclusion Award. Now in 2022, we have three additional diversity, equity, and inclusion practitioners in the ODI whose experience span higher education, consulting, communications, national security, and industry. Our focus remains on leveraging these backgrounds to foster an environment that drives innovation and belonging for everyone.