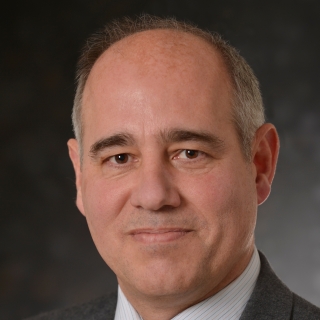 Dr. Frank C. Robey is the associate leader of the RF Technology Group, which develops and demonstrates innovative RF technologies as solutions to emerging national security needs in radar, electronic warfare, and communications. He has been the lead for multiple fundamental and applied research initiatives, including advanced sensor technology, coherent multiple-input, multiple-output radar, electronic intelligence, and next-generation over-the-horizon radar.
Robey spent two years on assignment as Deputy Director of the Office of Smart Collection, Intelligence Advanced Research Projects Activity (IARPA)/ Office of the Director of National Intelligence, where he managed and oversaw programmatic initiatives to enhance intelligence collection and analysis. He was responsible for mentoring program managers in the development, launching, and execution of new programs.
Robey has published more than 30 papers. He has been a member of the Tri-Services Radar Symposium Program Committee since 2002 and was the local host for the 2005 radar symposium. He has been a regular conference session chair at IEEE Asilomar and Tri-Services radar conferences.
Robey received BSEE (summa cum laude) and MSEE degrees from the University of Missouri in Columbia, Missouri. He received a DSc EE degree in adaptive detection and beamforming from Washington University in St. Louis, Missouri.