Title:
Assistant Division Head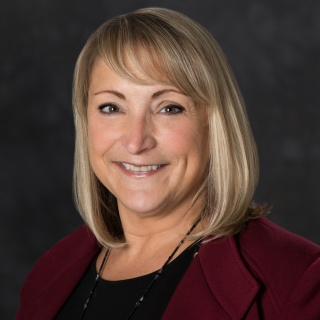 Vicky M. Gauthier is an assistant head of the Engineering Division at MIT Lincoln Laboratory. She joined the Laboratory as a technical staff member in 2006, and was promoted to assistant group leader of the Optical Systems Engineering Group in 2010 and associate group leader in 2013. In 2014, Gauthier was appointed group leader of the newly formed Optical Engineering Group, where she developed and expanded the Laboratory's capabilities in the development of optical systems for airborne, space-borne, and terrestrial applications. She established an optical outreach program for Laboratory-wide collaboration and significantly enhanced Lincoln Laboratory's relationship with the academic optical sciences community. In 2016, Gauthier was selected for a field assignment with the Missile Defense Agency in Huntsville, Alabama, where she aided in the development of a new kill vehicle seeker for the homeland defense ground-based interceptor. She was appointed to her current role as assistant head of the Engineering Division in 2018.
Gauthier is a recognized expert in optical systems, with over 30 years of experience in design, fabrication, alignment, and testing in a breadth of industries that includes biomedicine, telecommunications, and aerospace. She was the lead project engineer for the NASA Earth Observing-1 Hyperion spectrometer and the Deep Space Climate Observatory EPIC telescope.
After earning a BS degree in applied and engineering physics from Cornell University and an MS degree in optical engineering from the University of Rochester, Gauthier worked at several companies prior to joining Lincoln Laboratory, including L3 SSG and Polaroid.