Mass Spectrometer for Canine Training
The mass spectrometer, an ultra-sensitive vapor detection system, allows handlers to verify the samples used to train bomb-sniffing dogs.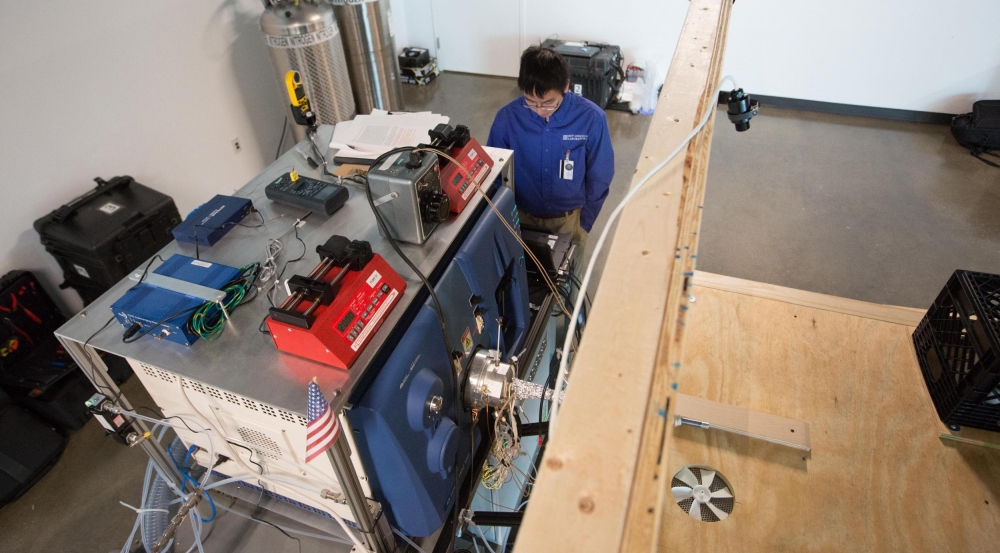 Lincoln Laboratory is developing a device to make one of humankind's best bomb detectors, the trained canine, even better. The device is a mass spectrometer that analyzes the chemical vapors emanating from samples used to train dogs. Comparable to the abilities of a dog's nose, the spectrometer can help trainers know with certainty if the canine is reacting to an explosive scent or has made a mistake. The spectrometer, roughly the size of a copy machine, ionizes the vapors given off from a sample and then measures the mass-to-charge ratio of the ions to identify the chemical. This process takes less than a second, allowing handlers to use it in real-time during training. When tested in field trials, the spectrometer has already proven valuable: supposedly blank samples that dogs had identified as containing explosives turned out to have evidence of explosive vapors when tested by the spectrometer. In the future, the device can help handlers ensure that samples are not cross-contaminated and that their trainees are rewarded accurately each time.