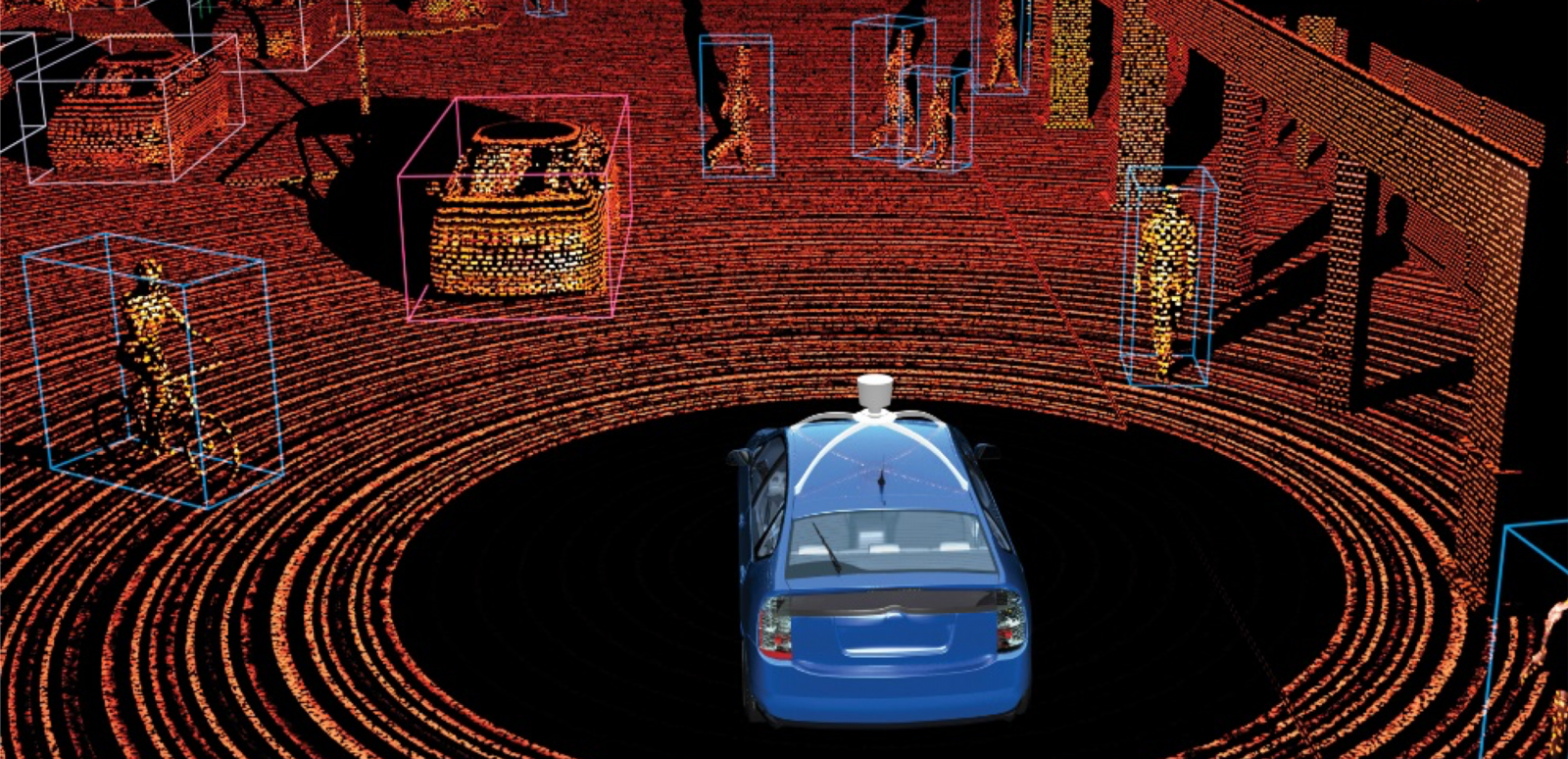 Frontiers in Technology
Technology Office
Promoting Innovative R&D for Today and the Future
Investments cultivated and managed by the Technology Office support the long view of technology for national security. Novel, impactful projects, many of which take a decade or more to come to fruition, push the very frontiers of technology development. We also focus on fostering innovation and creative thinking, both of which are essential to sustaining long-term technical excellence and relevance.
Innovation across the Laboratory
The Technology Office works to enhance inventiveness and innovation at the Laboratory through various opportunities and Laboratory-wide activities that sustain a culture of creative problem solving and innovative thinking.
Imagine being invited to participate in a hackathon focused on detecting fake news, or a drone race where you program the drone to fly itself through an obstacle course. These activities are two examples of the technology challenges issued to the Laboratory each year.
To promote innovative thinking, we encourage staff members who have novel technical ideas that just need a little time and funding to get started to consider initiating a seedling project to explore the concept within a matter of days. 
Seedlings
We fund staff to conduct novel, small-scale studies and feasibility demonstrations that allow us to see where a radically new approach could take the Laboratory. Funding is available throughout the year and can be initiated quickly.
Example Seedling
Stimulated Brillouin Scattering (SBS) lasers represent a game-changing technology that combines high coherence with small size, weight, and power for new capabilities in lidar, atomic physics, communications, and sensing. With seedling funding, a team demonstrated a SBS laser with record low 20 Hz linewidth, identified a path for a chip-integrated SBS laser, and started the fabrication and measurement process.
Technology Office Challenges
Each year, we design scenarios that challenge multidisciplinary teams to invent creative solutions to emerging problems affecting national security. The goals of these challenges are to promote innovation, encourage people to work in new areas, and have fun.
In 2017, we sponsored two challenges. In the Autonomous Drone Race, each team programmed a quadrotor to autonomously fly a challenging race course. In the Fake News Hackathon, teams used machine learning techniques to build automated detectors of the reliability of online media.
Best Invention and Best Paper
Annually, we recognize an invention that demonstrates an innovative solution to an engineering problem and a paper that presents the results of creative, high-caliber research.
The 2017 winners:
Best inventions: Toroidal Propeller and Field-Programmable Imaging Array
Best paper: Large-Format Geiger-Mode Avalanche Photodiode Arrays and Readout Circuits, B. Aull, E. Duerr, J. Frechette, K. McIntosh, D. Shuette, and R. Younger, IEEE Journal of Selected Topics in Quantum Electronics, vol. 24, no. 2, March/April 2018.
Download 2017 Best Paper Winner
TOIL
The Technology Office established and operates a makerspace for researchers who want to experiment with designing and building inventive new hardware and systems.
The Future is Already Here
William Gibson's observation that "the future has arrived, it's just not evenly distributed yet" aptly describes many of the groundbreaking technologies that are just now becoming a reality at Lincoln Laboratory. For example, Laboratory researchers developed the Localizing Ground-Penetrating Radar that enables an autonomous ground vehicle to consistently localize itself and stay in its lane, even during snow storms.
Applied research projects span both the Laboratory's core R&D portfolio and emerging technologies. They build a foundation for further work of strategic interest for the Laboratory. The projects provide an opportunity for collaborative efforts between Laboratory staff and university researchers. Proposals are accepted at the annual call in the spring.
New Technology Initiatives
The New Technology Initiatives (NTI) Board is made up of the Technology Office leadership and Laboratory staff from all research areas. The board oversees the funding of advanced technology development. The NTI funds applied research that combines mature components and ideas in novel ways to solve a specific problem. Demonstrations of the promising concepts and systems allow researchers to assess and answer sponsors' concerns that development of the new technologies is a high risk venture.
The NTI has supported innovative research in diverse areas.
For example, researchers in the Bioengineering Systems and Technologies Group developed EnteroPhone, a wireless, ingestible device that monitors a person's vital signs from within the gastrointestinal tract.
A multidisciplinary team created the Laser Aircraft Strike Suppression Optical System (LASSOS) that locates the source of laser beams aimed at aircraft and relays that information to law enforcement.
New Frontiers
To maintain the nation's preeminence in technology capability and to help ensure continued national security, staff at the Laboratory are working at the frontiers of technology R&D. Some areas of investment, such as quantum information systems, may take years to come to fruition. In areas of increasing importance to modern systems, such as artificial intelligence and autonomy, the Laboratory is taking a lead role on behalf of the nation.
The Laboratory undertakes applied research projects that will provide capabilities to address anticipated challenges to our national security. Each spring, the Technology Office solicits proposals for innovative projects that are aimed at exploring the application of promising new technologies to those challenges. We accept proposals for university collaborations in which a Lincoln Laboratory researcher is a co-principal investigator.
Projects at the Frontier
An Inherently Secure Computer
A research collaboration with MIT's Computer Science and Artificial Intelligence Laboratory is developing new processor designs, safe programming languages, and operating systems that use safe languages. These technologies are aimed at addressing cyber vulnerabilities in systems.
Other Examples
A joint effort between the Laboratory and MIT is developing technologies needed for a scalable quantum network.
Researchers are applying artificial intelligence techniques to create a virtual assistant that will cue analysts to interesting data.
Advanced Concepts Committee
The Advanced Concepts Committee (ACC) directs the funding of basic innovative research that addresses technical problems in national security. This committee of representatives from the Technology Office and all research areas chooses the projects to fund through a rolling application process that is open to Laboratory staff, university researchers, or joint partnerships.
Typical of projects funded by the ACC is the development of a balloon-carried instrument to measure the electric field in a storm cloud.
The ACC is interested in exploring partnerships with innovators to develop novel technologies. Contact us at [email protected] or 781-981-7006.
Advanced Research Technology Symposium
The Technology Office organizes the Advanced Research Technology Symposium (ARTS), a recurring event held at MIT to connect with academics, students, and entrepreneurs on MIT campus and in the New England area. We seek to encourage and enable the development of advanced technologies in support of national security. The symposium highlights some of the most pressing challenges confronting our nation's security and well-being, and proposes ways advanced technology can help address these challenges. Presentations, poster sessions, and panel discussions engage attendees.
VISIT the ARTS website to learn more about the 2018 symposium and focused sessions.