Hispanic Heritage Month event sparks discussion on diversity in STEM
Panel explains steps towards diversifying the field.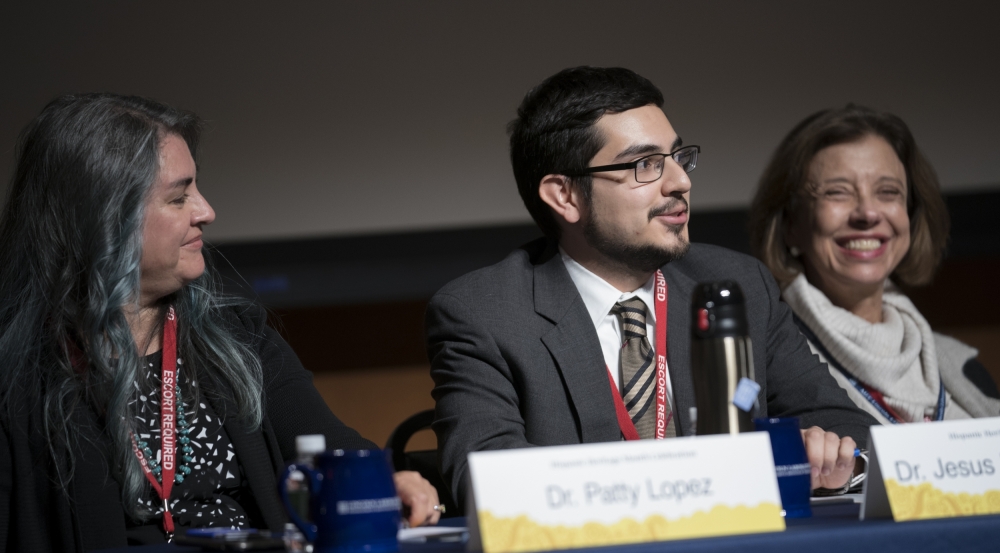 Is racial bias infiltrating our artificial intelligence systems? Patty Lopez, a senior platform applications engineer at Intel Corporation, believes it is. This was just one of many important issues discussed by distinguished Hispanic and Latinx speakers at a panel held at Lincoln Laboratory as part of its celebration of Hispanic Heritage Month.
The panel, invited by the Lincoln Laboratory Hispanic/Latino Network (LLHLN), consisted of four distinguished speakers who specialize in the fields of cyber defense, medicine and infectious diseases, artificial intelligence, and data analytics and big data visualization. Mabel Ramirez, leader of the Advanced Concepts and Technologies Group at Lincoln Laboratory, moderated the discussion that revolved around celebrating Hispanic and Latinx contributions to science, technology, engineering, and math (STEM). The panelists spoke about creating a more diverse workforce in STEM and developing a STEM pipeline to maintain a competitive advantage in technology and innovation in the United States.
An important issue that the panelists discussed was technology accessibility in rural areas. Panelist Alicia Juarrero is the co-founder and president of VectorAnalytica, Inc., a small data analytics firm that creates software platforms to assist local communities in monitoring and anticipating vector-borne diseases, such as Zika virus, West Nile virus, and Lyme disease. Juarrero said that many vector-borne outbreaks are handled at the local level by public health agencies whose workers have little to no STEM background, making many of the tools used to monitor these situations inaccessible. Her startup addresses this issue by creating flexible and nimble IT tools that can be adopted easily by local authorities.
Panelist Patty Lopez discussed racial bias in artificial intelligence (AI) and quoted one of her students to explain how the technology will affect diverse populations: "Computing works best for the people who develop it and create it." Lopez explained that with few minorities working on AI, there are bound to be implicit biases in both data collection and system design. She stressed the importance of conscientious data collection and an increased awareness of the inherent biases that come from the questions used to gather those data.
Lopez believes that one way to address this bias is to provide technical opportunities to underrepresented populations so that they have the skills to develop AI themselves and address biases when identified. To do her part, Lopez works with community outreach and professional organizations that promote such opportunities. She collaborates with various K–12 programs that aim to make STEM accessible to girls, and her work has helped several high school girls apply for college STEM programs. Lopez believes that further work can be done to establish collaborations between academic institutions, industry, and laboratories to share knowledge and reach underrepresented groups.
Fostering a more powerful STEM pipeline was a hot topic among panelists and audience members alike as panelists discussed the troubling figures regarding diverse representation in STEM fields. One audience member asked the panelists what he could do to keep Latinx individuals in the STEM pipeline. Panelist Jesus M. Luevano Jr. is a recent graduate of the Harvard Medical School Health Sciences and Technology program, a collaborative program between Harvard and MIT. Currently an internal medicine resident at Massachusetts General Hospital, Luevano identified mentorship as a way to address the pipeline. Luevano said that throughout his career he has interacted with many great mentors who have been very influential to his professional development. To pay this help forward, Luevano has gone back to his hometown in El Paso, Texas, to convince students that if he was able to become a doctor, they can too. "Encouraging people from all backgrounds is something everyone can take part in," Luevano said.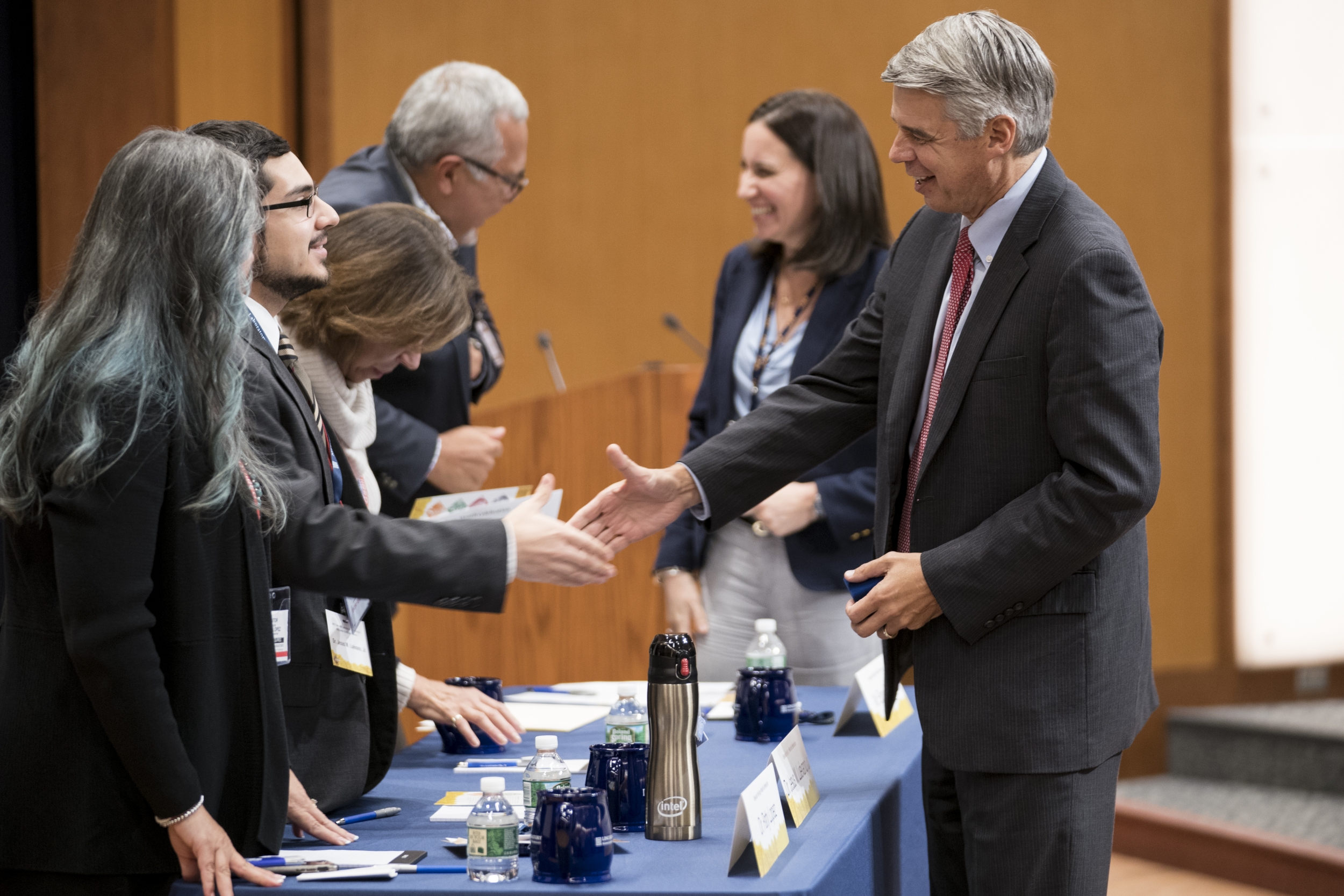 Juarrero also shared how mentorship shaped her career. She said that she never considered a career in science when she was young because she never knew anyone who pursued that career path. She went on to become a community college philosophy professor who made a career-changing discovery after reading an article on dynamical systems while waiting to be called for jury duty. Her breakthrough linked complexity theory to applications in biology — an area that has become her specialty and the subject of her book Dynamics in Action. After writing the book, she sent drafts to professors at a local university. Those professors read her work and with their feedback, her book went on to be published by MIT Press. Today, Juarrero sees community colleges as sources of untapped potential for STEM recruiters.
Ramirez noted that maintaining a diverse workplace is essential to the Laboratory's national security mission: "We [envision] a future Laboratory that will maintain our position as a leader in innovation and technology development for national security. One of the key pillars to maintaining this leadership is addressing the STEM pipeline and establishing key initiatives as a STEM community that will adapt to the current and future change in demographics."
All the panelists said that they were committed to helping young Latinx youth on their path to success. Edgar Quintero, who currently serves as the deputy division chief of the Cyber Capabilities Division at the Pentagon, said that his greatest achievement has been working with Hispanic and Latinx students within the Department of Defense. As the panelists gave their closing remarks, Quintero left the audience with a question to think about: "What type of organization do you want to be in the future?"