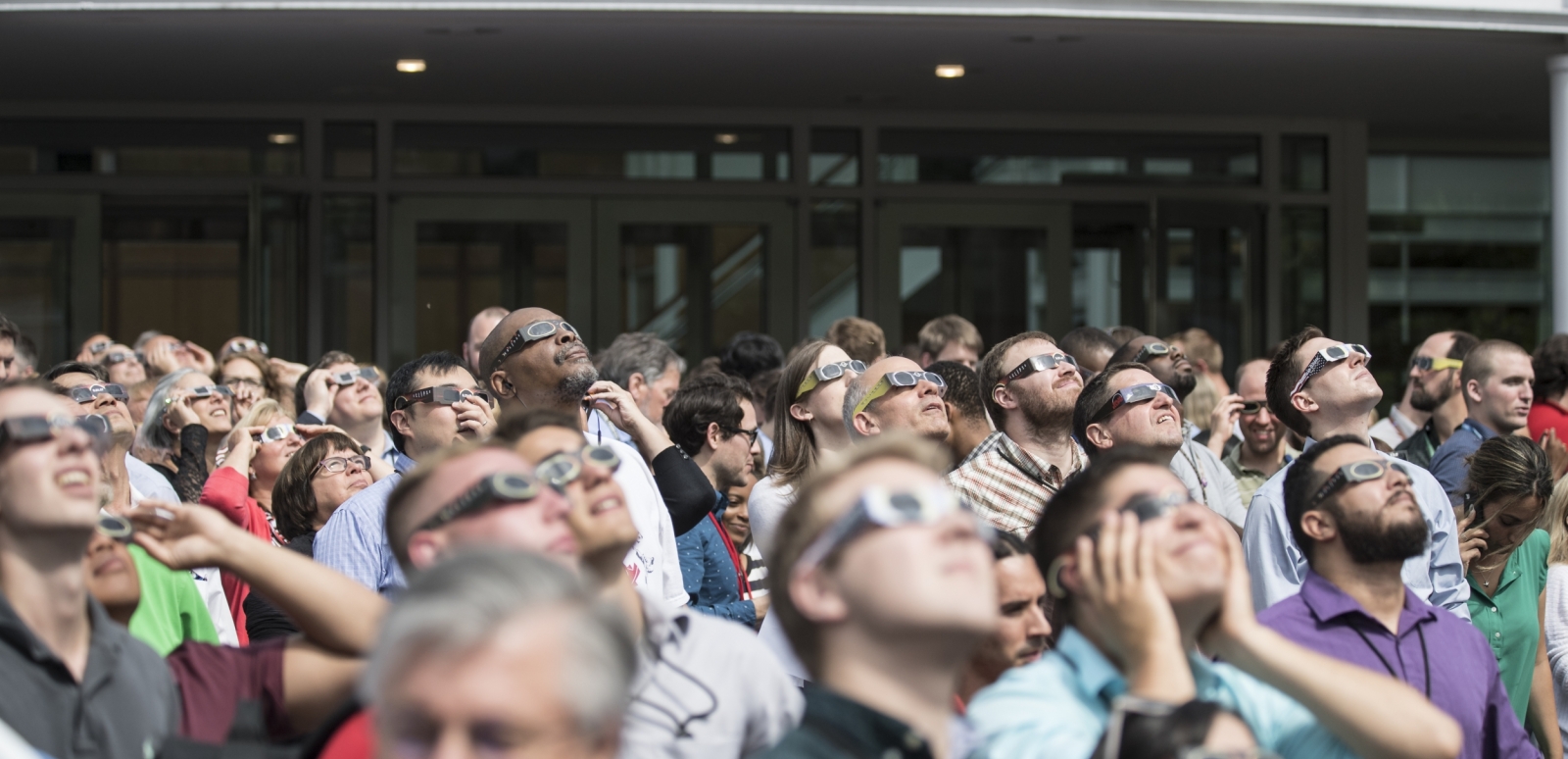 People and Culture
A community of people who work together to make the nation, and the world, a safer place
At Lincoln Laboratory, you'll find a community of people who work together to make the nation, and the world, a safer place. Lincoln Laboratory recognizes that its success is achieved through the appreciation and support of the diverse talents, ideas, cultures, and expe­riences of its employees.
Talented Professionals
Behind our innovative R&D are people with exceptional technical abilities and creativity, working in cross-disciplinary teams to develop advanced technologies for diverse needs — for example, defending against missile threats, providing secure communications, monitoring activity in space, and even inventing biomedical devices.
Composition of professional technical staff by academic discipline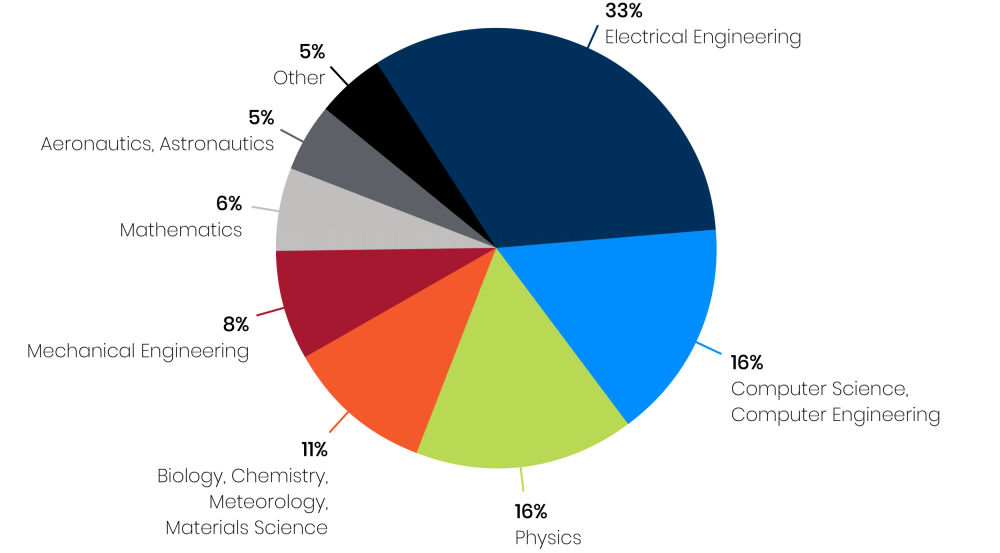 Composition of professional technical staff by academic degree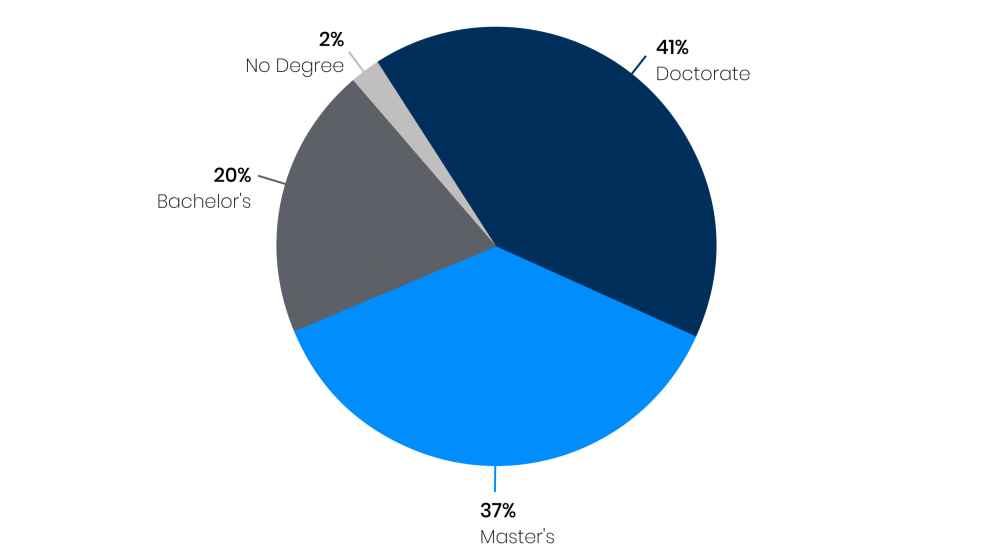 Supporting our technical staff are employees with professional and administrative skills. Our six service departments employ professionals in their respective areas. Among the many administrative personnel are business managers, administrative assistants, laboratory technicians, graphic artists, technical writers and editors, and librarians.
Composition of departmental and administrative personnel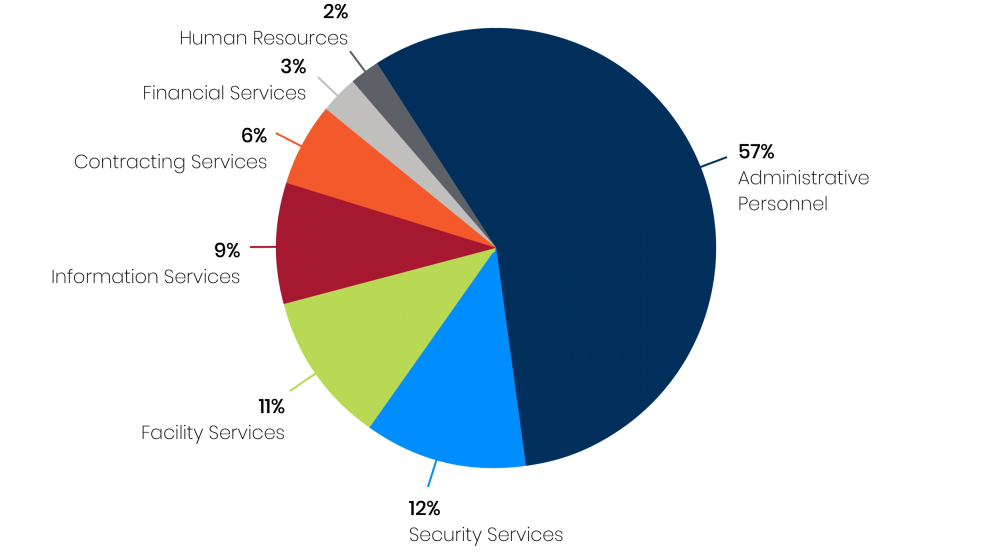 Diversity & Inclusion
The Laboratory's Diversity and Inclusion Office works to recruit the best technical and support talent from a diverse national pool of candidates, foster a work environment built on trust and inclusion, and adapt training and development approaches to ensure the professional growth of the Laboratory's diverse staff.
Working in a Secure Environment
All employees at Lincoln Laboratory are required to obtain and maintain a security clearance, which requires U.S. citizenship. No photography or video is allowed on Lincoln Laboratory property without prior approval from the Security Services Department.
As a visitor to Lincoln Laboratory, please leave electronic devices in your vehicle whenever possible since security policies and procedures prohibit most of these items. Please email any presentations, reports, or other necessary documents directly to your host. If that is not possible, copy the unclassified documents onto a USB drive or CD, which will be scanned for viruses prior to your entry.
Code of Conduct & Conflicts of Interest
MIT Lincoln Laboratory is an Equal Employment Opportunity (EEO) employer. All qualified applicants will receive consideration for employment and will not be discriminated against on the basis of race, color, religion, sex, sexual orientation, gender identity, national origin, age, veteran status, disability status, or genetic information.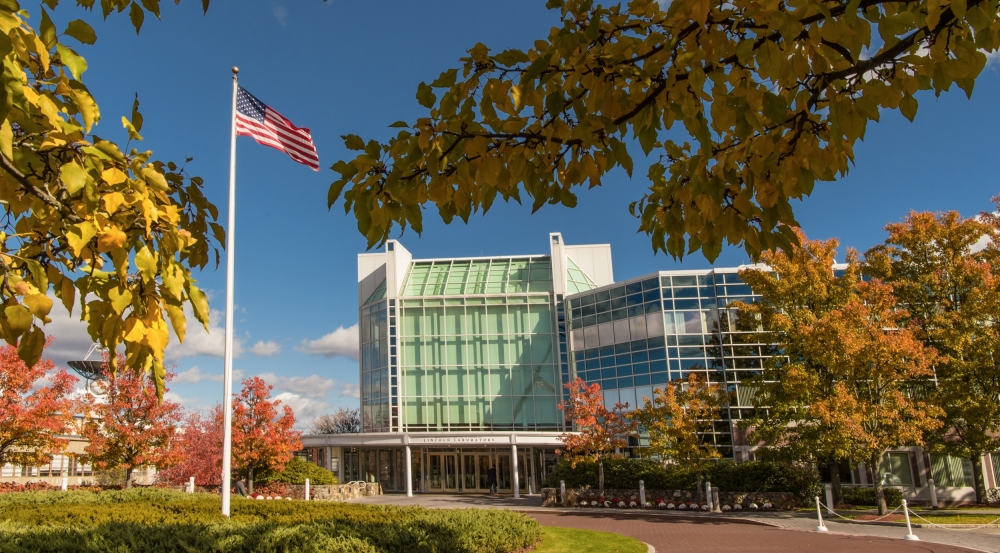 It is Lincoln Laboratory's policy that our work is performed with unquestioned objectivity, divorced from even the appearance of a conflict of interest.
You may view our Code of Conduct and our policy on Conflicts of Interest.
If you have any questions about financial conflicts of interest, our code of conduct, or other matters of ethics and compliance, please call the Laboratory Ethics Office at 781-981-8344.