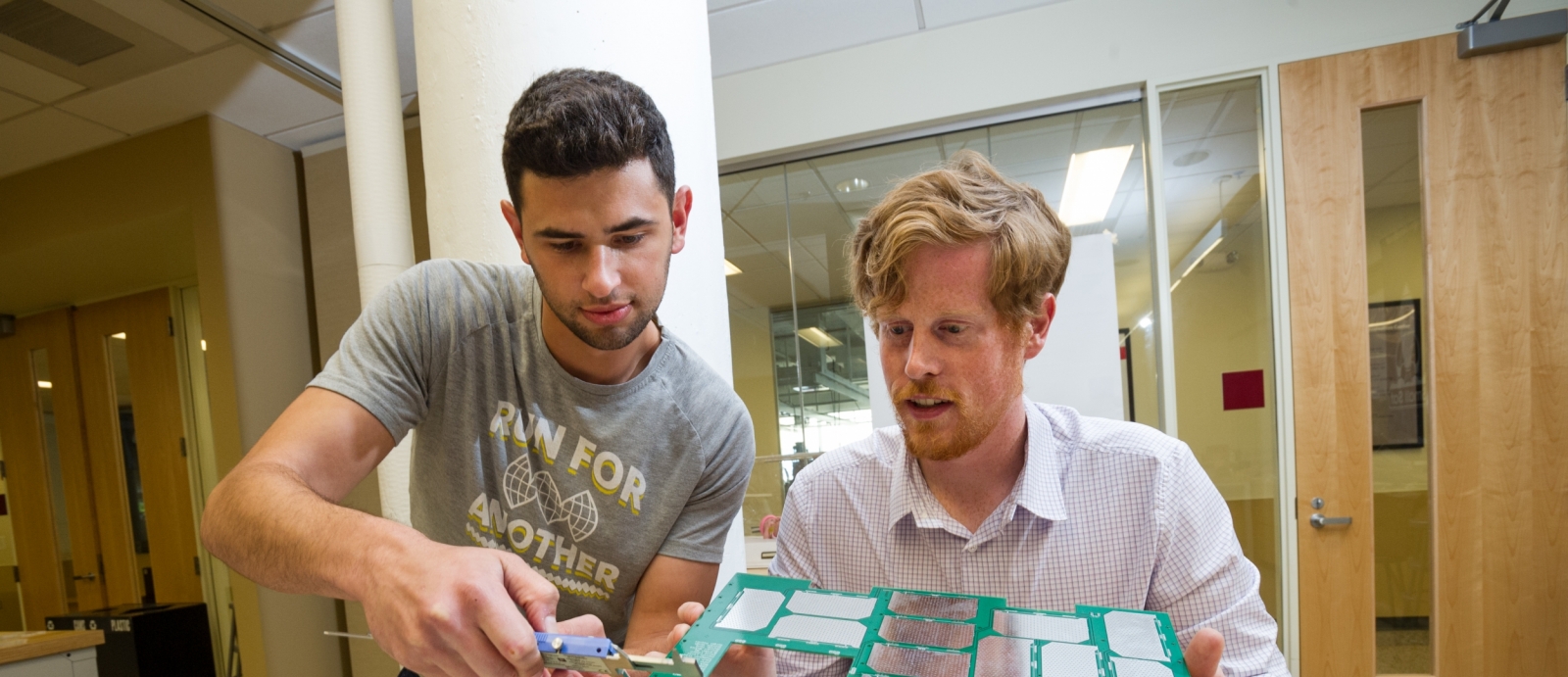 Professional Development
There are many opportunities to learn and grow while working at Lincoln Laboratory.
Conferences & Workshops
Lincoln Laboratory hosts annual conferences, workshops, and seminars that bring together members of technical and defense communities to share advancements and ideas. These events foster a continuing dialogue that enhances technology development and provides direction for future research.
Technical Education Committee Program
We offer semester-long courses in advanced and unique technical areas. The courses, taught by Lincoln Laboratory experts, expand our staff's technical knowledge and versatility. Courses have been taught on radar, signal processing, ISR, cyber security, machine learning, communications, engineering, mathematics, optics, and undersea systems.
Technical Seminars
Technical seminars provide the opportunity for technical staff to present current research projects and solicit feedback from peers. They also encourage cross-collaboration between groups within different R&D areas. Speakers from industry, government, and academia are often invited to the Laboratory to share seminars on their research as well.
Mentoring
The Laboratory offers formal one-on-one and circle mentoring opportunities to all employees, at all stages of their careers.
Lincoln Scholars
For staff members interested in pursuing formal technical graduate programs at either the master's or doctoral level, the Laboratory offers the opportunity to apply for admission to the Lincoln Scholars Program, which enables full-time graduate study at MIT or other approved Boston-area universities.
Part-Time Graduate Studies Program
The Part-Time Graduate Studies program offers the opportunity to pursue part-time graduate work at local academic institutions or via distance education. While in the program, the employee remains a full-time member of the Laboratory. The program offers additional tuition support on top of MIT's tuition assistance plan, substantially mitigating the financial cost to the individual.
Boston University Program
Core and elective courses from Boston University's master's program in computer science are offered onsite at Hanscom Air Force Base. These courses include computer networks, cryptography, and software engineering, and can be taken independently, as part of a certificate, or as a master's degree program through Boston University. Since the program started in 2012, more than 160 staff members have enrolled in the program.
Teaching Appointments
For Lincoln Laboratory staff members who are interested in giving back to the academic community, teaching appointments are a great route to explore and are highly encouraged.
MIT Professional Education
Lincoln Laboratory collaborates with MIT faculty to offer courses through MIT's Professional Education Short Programs. These professional education courses attract participants to the campus for topics designed to expand familiarity with emerging technologies, like biotechnology, machine learning, or big data. Lincoln Laboratory staff both teach these courses and participate as students.