Lincoln Laboratory earns Superior security rating for 14th consecutive year
The U.S. Air Force 66th Air Base Group Information Protection Office awarded MIT Lincoln Laboratory a "Superior" security rating in 2019. This rating was based on the results of a yearlong cumulative inspection conducted on groups and divisions randomly chosen for evaluation that determined the Laboratory's continued compliance with National Industrial Security Program requirements. 2019 marked the 14th consecutive year that the Laboratory received a "Superior" rating.
"We recognize the Laboratory's 'Superior' security rating could not have been achieved without the cooperation and participation of all Laboratory personnel. We appreciate everyone's efforts in understanding and following government security requirements, and we look forward to achieving a similar rating next year," said Lincoln Laboratory Director Eric Evans in an email announcement to the Laboratory.
Many individuals contributed to Lincoln Laboratory's achieving this rating, including the leadership, members, and administrative assistants of the groups and divisions that were inspected in 2019.
Advanced Capabilities and Systems, Group 107
Advanced Concepts and Technologies, Group 39
Advanced Undersea Systems and Technology, Group 37
Cyber System Assessments, Group 59
Embedded and Open Systems, Group 102
Engineering Division Office, Division 7
Homeland Protection Systems, Group 46
Humanitarian Assistance and Disaster Relief Systems, formerly Group 44
Integrated Systems and Concepts, Group 99
RF Technology, Group 86
Systems Engineering, Group 75
Tactical Networks, Group 65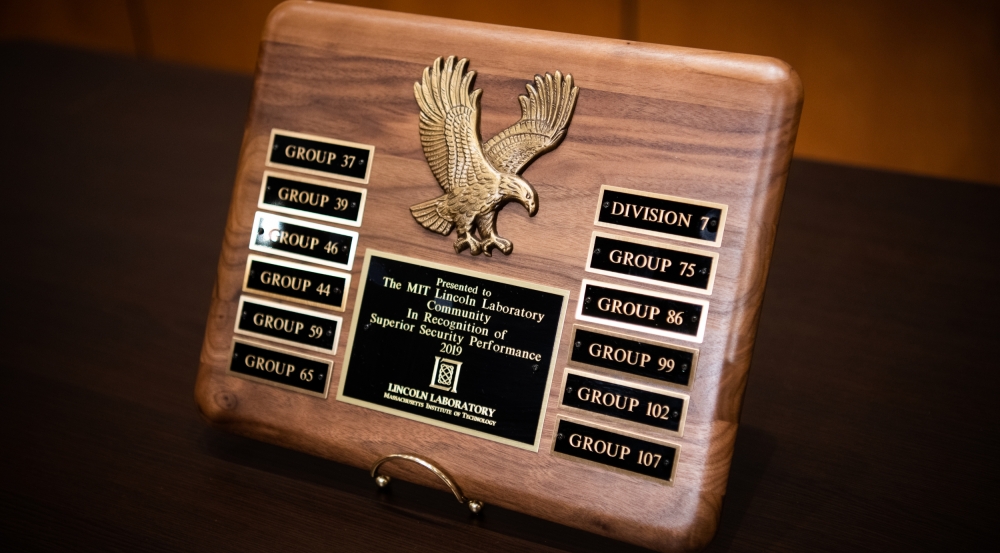 ---
Updated December 2, 2020