Lincoln Laboratory earns Superior security rating for 15th consecutive year
This rating is awarded to organizations that demonstrate high compliance with government security requirements.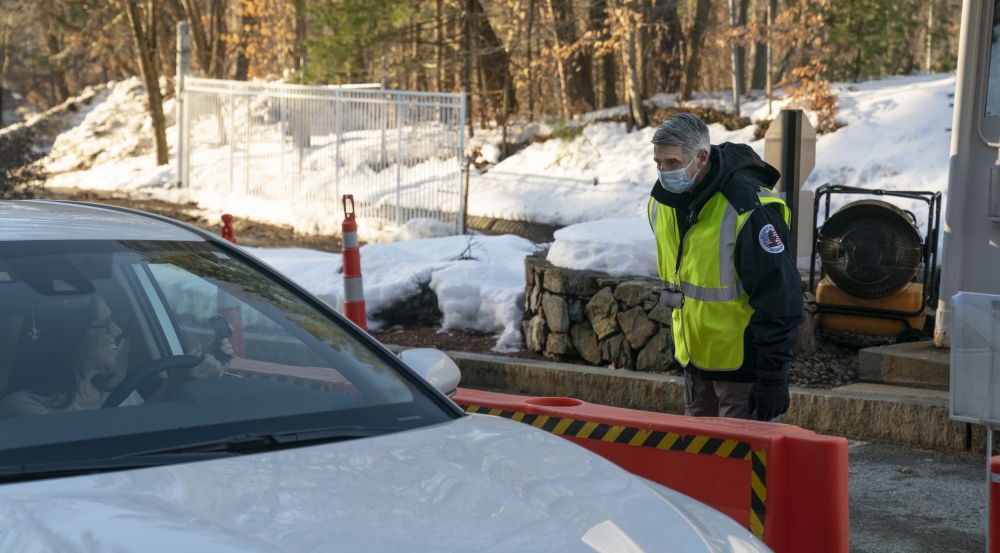 In 2020, for the 15th consecutive year, the U.S. Air Force 66th Air Base Group Information Protection Office awarded Lincoln Laboratory a "Superior" security rating for its collateral classified programs. The Air Force determined this rating after conducting a cumulative review throughout 2020 of the Laboratory's security program and compliance with the National Industrial Security Program's requirements for handling classified information. Several Laboratory groups, divisions, and departments were chosen at random to participate in the inspection. A "Superior" rating indicates full and consistent compliance with government security requirements and is the highest rating that an organization can receive.
"The Laboratory should be very proud of receiving a 'Superior' security rating for so many years," said Lincoln Laboratory Director Eric Evans in an email announcement to the Laboratory. "Our security program is critically important for effective Laboratory operation, and we appreciate the Security Services Department for providing guidance, security education, and assistance to ensure that the Laboratory complies with and exceeds National Industrial Security Program requirements."
Many personnel made the Laboratory's "Superior" rating possible, including the leadership, members, and administrative assistants of the groups, divisions, and departments that participated in the security review.