MIT welcomes 275 students to its world-class summer STEM program
In this fourth year of the Beaver Works Summer Institute, talented rising high school seniors are immersed in one of 10 project-based engineering courses.
For the fourth year, the Massachusetts Institute of Technology (MIT) Beaver Works Summer Institute (BWSI) is gathering some of the best and brightest young minds in the country this summer. BWSI, a four-week science, technology, engineering, and math (STEM) program for talented high school and middle school students, is running from July 8 to August 4.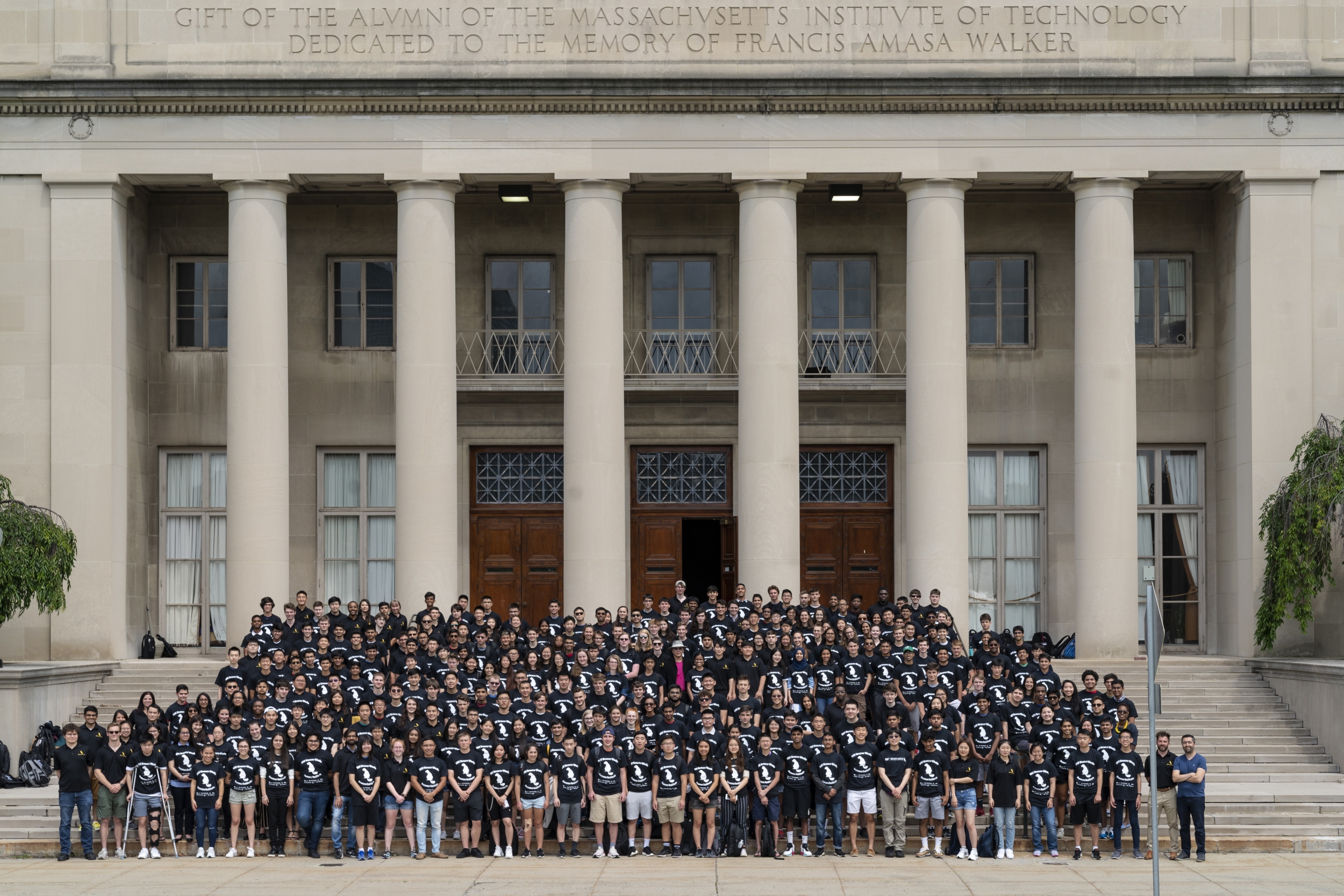 MIT is partnering with high schools and middle schools from across the country to recruit future engineers for the program hosted by the MIT Lincoln Laboratory Beaver Works Center, a research facility in Cambridge jointly chartered by MIT Lincoln Laboratory and the MIT School of Engineering. Students will participate in hands-on projects, take online courses, and attend lectures presented by leading researchers from MIT, Lincoln Laboratory, and the NASA Jet Propulsion Laboratory.
The BWSI program is generously sponsored by companies with a local Massachusetts presence, including BAE Systems, Lockheed Martin, Ozmen Foundation on behalf of Sierra Nevada Corporation (SNC), Raytheon, and KAIT. With this sponsorship, the learning and teaching are free for the students. The sponsors have strongly endorsed BWSI, expressing the importance of a hands-on engineering program like BWSI.
"BAE Systems is proud to support world-class STEM programs like BWSI to inspire the next generation of future engineers," said Dr. Jerry M. Wohletz, vice president and general manager at BAE Systems FAST Labs. "Autonomy is a key technology for BAE Systems, and our mentorship of the Autonomous Air Vehicle course will help students develop the critical thinking skills that are in high demand in today's workforce among both commercial and defense companies."
"Lockheed Martin is proud to sponsor BWSI again this year," said Lockheed Martin Chief Technology Officer Keoki Jackson. "We're committed to helping inspire future generations of STEM talent and equipping them with the skills needed to excel in their college programs, then compete in the new high-tech economy. BWSI does just that — providing students with a world-class, hands-on learning experience that prepares them for exciting careers at companies like Lockheed Martin, where they will tackle complex technical challenges like autonomous systems, intelligent robotics, and advanced cybersecurity."
"We are proud to sponsor MIT Beaver Works Summer Institute and its support of students who will transform the future," said Eren Ozmen, chairwoman, president and owner of SNC. "These students are truly the best and brightest, and what they can achieve is limitless."
"Supporting STEM is a national imperative and a top priority for Raytheon. I am astonished at the work BWSI students are doing, developing autonomous vehicles and working on cyber systems — the same technologies Raytheon develops today," said Art Morrish, Raytheon Space and Airborne Systems Vice President, Advanced Concepts and Technologies. "Curious students like these are the future of innovation. That is why we hired three summer interns from last year's class who are working today to tackle complex, hands-on engineering projects while working alongside Raytheon research scientists."
"Education hasn't changed for centuries, which is why our mission at KAIT is to revolutionize education by changing the way we teach and learn," said Joonhee Won, CEO of KAIT. "Innovative programs like BWSI get us one step closer toward achieving this change by challenging the regular way of thinking within education and inspiring bright young students."
For 2019, MIT expanded the program to 10 courses that will focus on the following areas:
Autonomous systems (drones and 1/10 scale model cars)
Machine learning and data sciences (using radars, medical applications, and building voice-controlled cognitive assistants)
Cybersecurity topics
Design and build of a small satellite
Invention with 3D printers
Design of assistive technologies (a new course in which students use the engineering design process to help people living with disabilities)
Remote sensing for crisis response (a new course in which students explore real-world data sets to aid in disaster recovery and prevention)
RACECAR Middle School (RMS) — (a new course for middle school students that uses a project-based approach to teach students STEM, programming, and team-building skills while they build a low-cost, driverless model car)
The program culminates in a final competition and closing ceremony on August 4. Students from the Autonomous RACECAR course will race their vehicles in a miniature Grand Prix that takes up the entire floor at MIT's Johnson Ice Rink. Students in the unmanned aerial vehicle course will also get a chance to race their drones in this public event, and students in the other course will present posters and demonstrations on all they accomplished during the month-long program.
Lisa Kelley, the program manager of BWSI, said, "We are looking forward to a fourth successful BWSI program this year and are excited to welcome some of the best young problem solvers in the country. These students will receive a transformational experience that will help prepare them for success in their college years and future careers in engineering."
For questions regarding the MIT Beaver Works Summer Institute, please contact Lisa Kelley at [email protected] for additional information or to arrange to visit the BWSI.