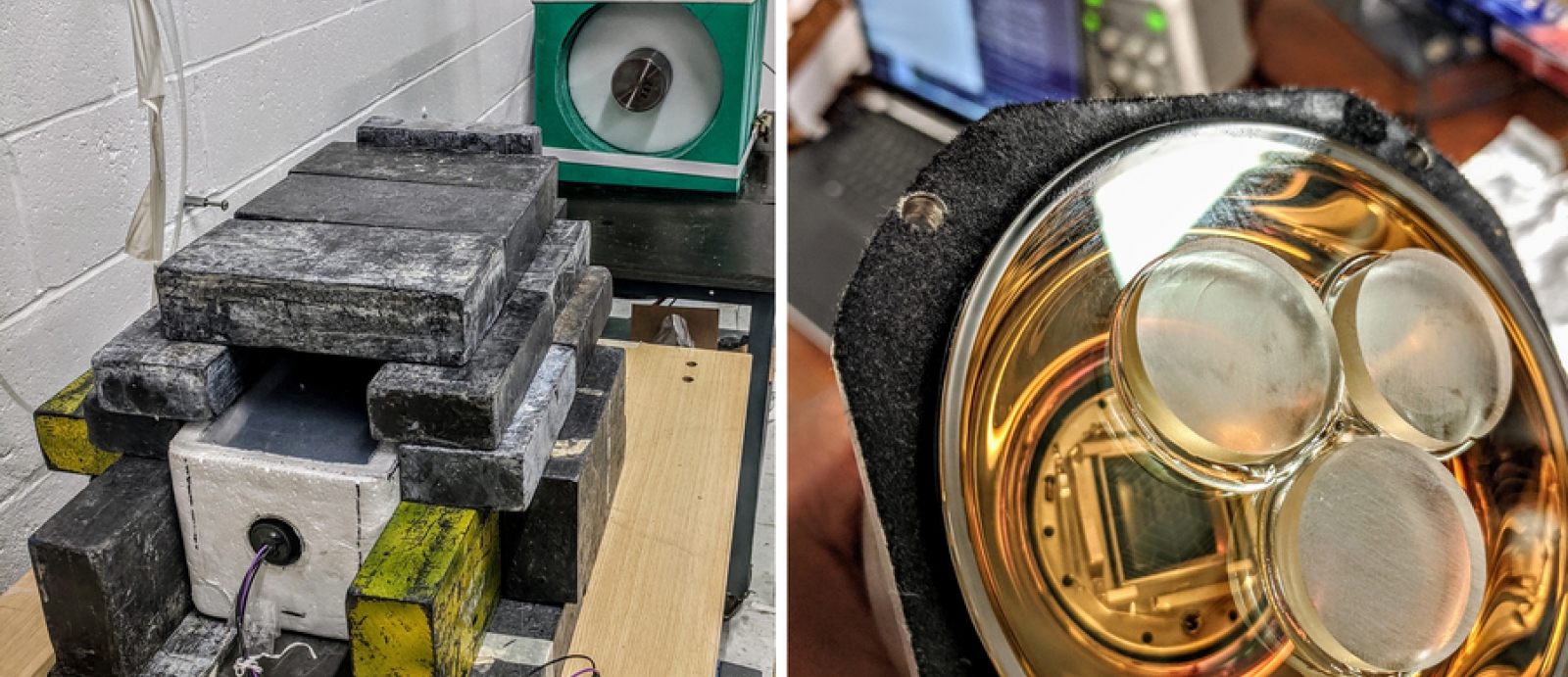 Portable technology offers boost for nuclear security, arms control
MIT team devises compact, affordable system for identifying elemental composition of nuclear and other materials.

About five years ago, Areg Danagoulian, associate professor in the MIT Department of Nuclear Science and Engineering (NSE), became intrigued by a technique developed by researchers at Los Alamos National Laboratory that uses a neutron beam to identify unknown materials.
"They could look into a black box containing uranium and say what kind and how much," says Danagoulian, who directs MIT's Laboratory of Applied Nuclear Physics (LANPh). "I was thinking about the problem of verifying nuclear material in warheads, and it just dawned on me, this amazing technology could be applied to what we're working on."
But there was a problem: This method, called neutron resonance transmission analysis (NRTA), requires an enormous, expensive apparatus, limiting its utility for the kind of on-site nuclear material applications Danagoulian and his research colleagues focus on. To leapfrog this obstacle, they determined to make NRTA technology portable.
A paper describing the results of this effort — a first-of-kind, mobile NRTA apparatus with the ability to detect the elemental composition of specific materials — appears in the May 13 edition of Physical Review Applied.
"Our fundamental goal was to enable on-site technology that could be used to identify any type of nuclear material," says Ethan A. Klein '15, a third-year NSE doctoral student, and first author of the paper. "We were able to demonstrate that even without the large, experimental setups of the national labs, our low-cost, portable system could accurately identify a range of materials."
Co-authors of this paper include Danagoulian; Farheen Naqvi, a research scientist at LANPh; Jacob E. Bickus, a military fellow at Lincoln Laboratory; Hin Y. Lee PhD '20; and Robert J. Goldston, professor of astrophysical sciences at Princeton University and former director of the Princeton Plasma Physics Laboratory. The National Nuclear Security Administration of the U.S. Department of Energy funded their research.