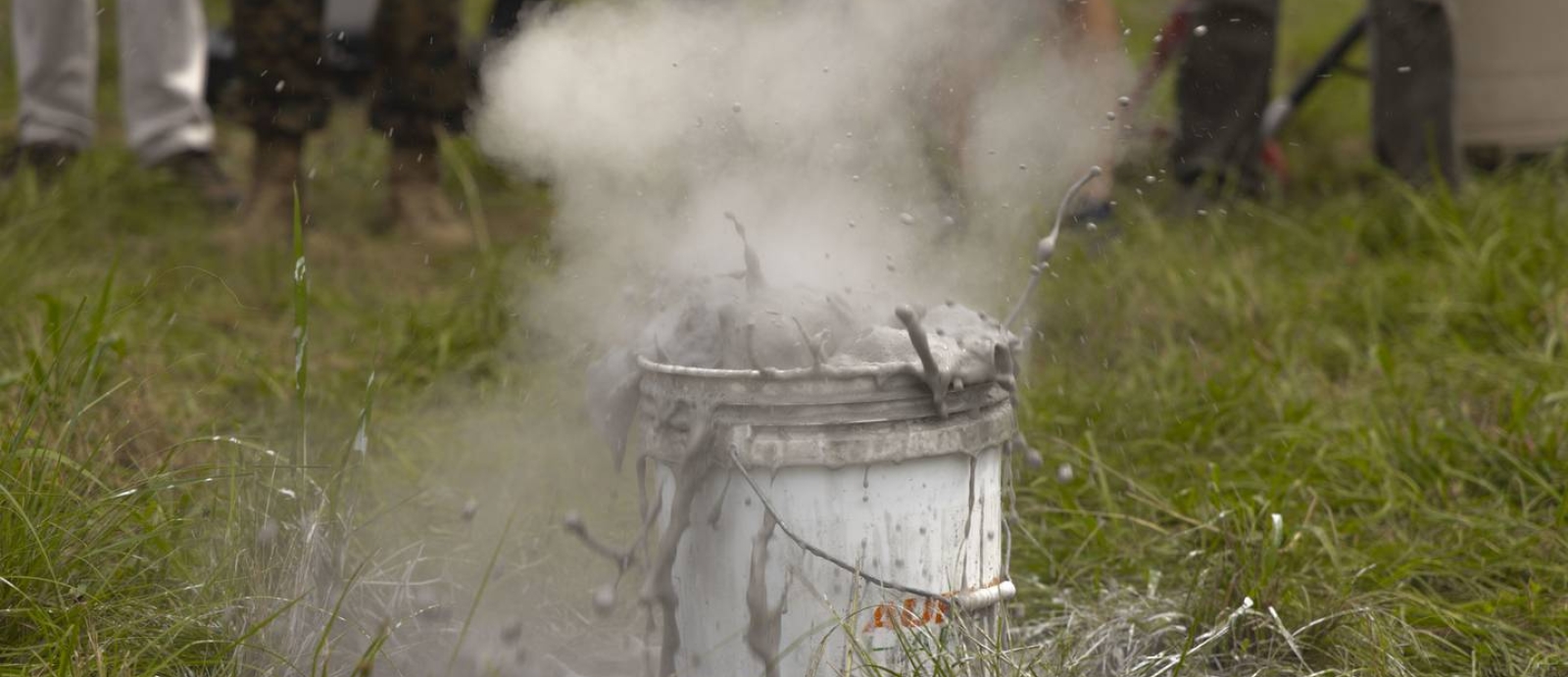 These Marine-generated tech ideas are becoming prototypes for actual field use
With simple ingredients such as aluminum pellets and water, Marines can mix it up and have fuel at the ready.
The Marine Corps Times reports on prototypes shared by the Office of Naval Research (ONR) and others at the 2022 Modern Day Marine exposition in Washington, D.C. Among these prototypes is the hydrogen tactical refueling point, or H-TaRP. Lincoln Laboratory's Energy Systems Group teamed with ONR on the project.
"H-TaRP's purpose is to eliminate the need for diesel fuel transport and battery charging by being able to use locally available resources to produce hydrogen fuel for all sorts of vehicles," Erik Limpaecher, leader of the Energy Systems Group at MIT Lincoln Laboratory.