Three Laboratory staff recognized by the American Institute of Aeronautics and Astronautics
This year, two Laboratory staff members were elevated to Fellows by the American Institute of Aeronautics and Astronautics (AIAA) for their notable and valuable contributions to the arts, sciences, and technology of aeronautics and astronautics. The Fellows are Bob Shin, from the Intelligence, Reconnaissance and Surveillance and Tactical Systems Division; and Leena Singh, from the Control and Autonomous Systems Engineering Group. In addition, Vincent Orlando, from the Surveillance Systems Group, received an International Cooperation Award.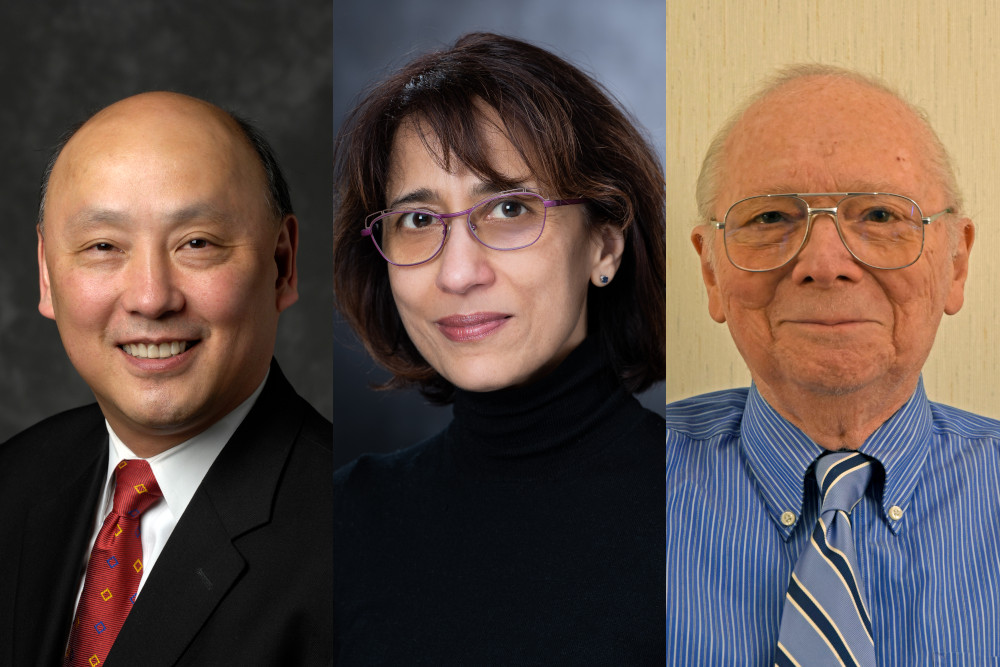 At the Laboratory, Shin has led many air vehicle survivability programs. His work has focused on air defense systems, ground and airborne radar systems, and GPS susceptibility to jamming. He also serves as the director of the Beaver Works Center, which hosts hands-on learning programs for students — a concept that he conceived and helped realize.
Singh works on the guidance and control systems for spacecraft and rockets. Her recent work includes technical leadership on the development of the Attitude Determination and Control System, which helps keep spacecraft stably aligned in desired orientations on orbit. The system is currently installed on NASA's Cyclone Global Navigation Satellite System.
Orlando is being honored with the International Cooperation Award for his more than 40 years of "sustained technical innovation, standards development, and international harmonization of aviation surveillance system technology," according to the AIAA.
Orlando joined the Laboratory in 1972, and he first worked on the Laboratory's Mode S Radar Beacon System for the Federal Aviation Administration. Orlando retired in 2003, but works part-time to continue supporting the Laboratory's collaborations with the International Civil Aviation Organization.
Shin, Singh, and Orlando were celebrated for their accomplishments at the AIAA Awards Gala on May 17.