Girls' Engineering Workshop
Audience:
Middle School (Grades 6–8)
Twice a year, 100 middle school girls visit Lincoln Laboratory for the day to explore engineering. They explore the contents of cellphones, cameras, and clocks to learn about the inner workings of various types of electronic devices.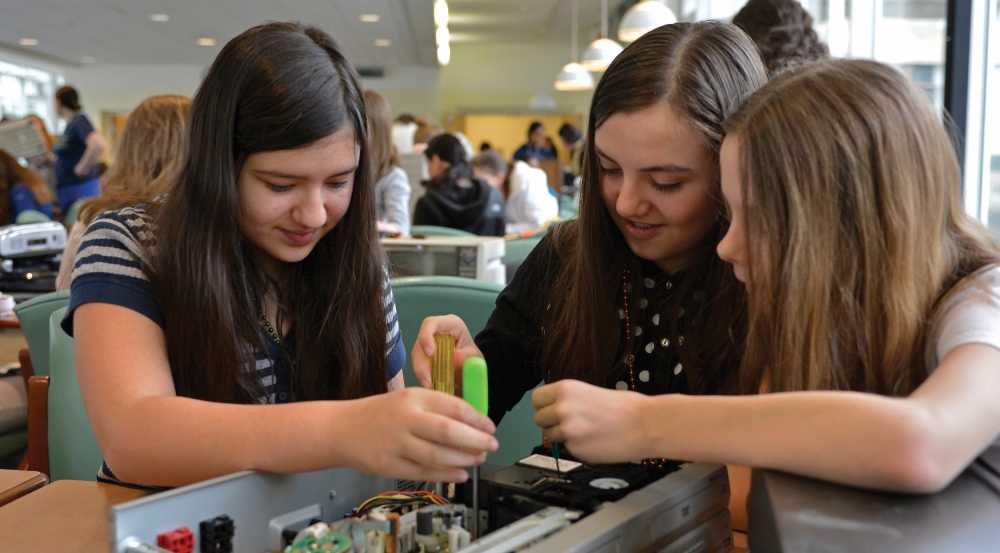 Four activity stations offer hands-on activities to engage girls in different types of engineering, such as building a catapult (mechanical engineering), extracting DNA samples (bioengineering), and connecting a circuit to make an LED flashlight (electronic engineering). The goal of the workshop is to provide girls with a better understanding of what it is like to be an engineer.
Activities covered in engineering workshops for girls include creating a model of Earth spinning on its axis to see the change in Earth's seasonal position relative to the sun. This exercise helps participants understand how the relationship between the sun and Earth causes day and night. In a DNA sampler exercise students extract DNA from their skin to discover characteristics of cells. Other engineering activities involve electrical engineering, bioengineering, and physics.