Audience:
High School (Grades 9–12)
Lincoln Laboratory Radar Introduction for Student Engineers (LLRISE) is a two-week radar workshop for rising high school seniors.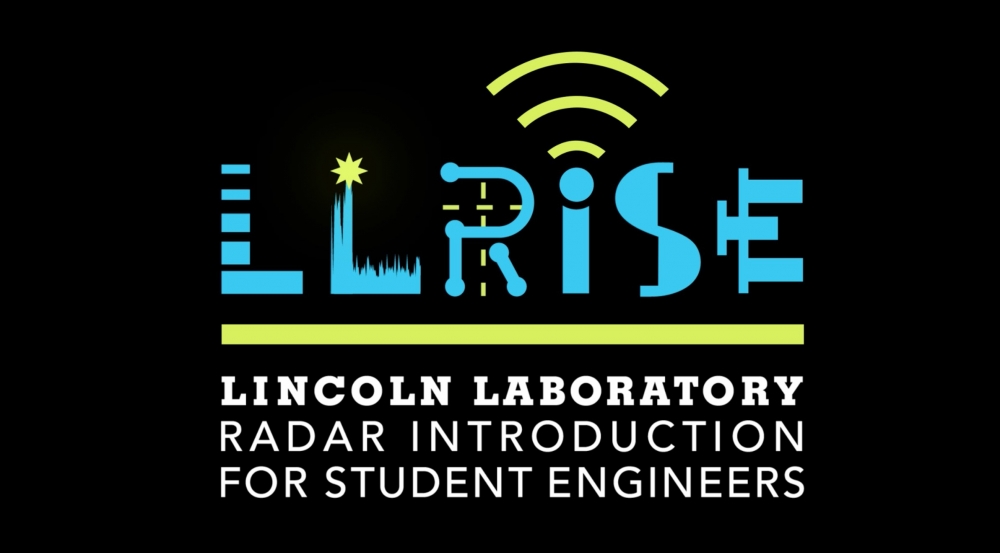 Applications are now closed. Applications for the 2024 program will open in January.
 
What is the LLRISE program?
The Lincoln Laboratory Radar Introduction for Student Engineers (LLRISE) program is a summer workshop teaching students how to build small radar systems. This summer STEM program is a FREE two-week project-based enrichment program for outstanding students currently in their junior year in high school. This workshop is typically held the end of July. In 2023, the workshop will be held July 9 – July 22.
What will participants do?
Students will gain an in-depth experience in building small radar systems. Participants will be challenged to build a Doppler and range radar by using creative problem-solving strategies. This hands-on program allows students to work with highly talented scientists and engineers.
Where is it held?
LLRISE will be held both at MIT campus in Cambridge, MA and Lincoln Laboratory in Lexington, MA.  Students will move into the MIT dormitories on Sunday, July 9, and move out of the dormitories on Saturday, July 22. However, due to the unpredictability surrounding COVID-19 and its variants regarding safety concerns and policy changes, this decision to hold a residential program is subject to change.
To participate, students and their parents must agree to comply with COVID-related safety policies and protocols, including that students must be fully vaccinated or have a medical or religious exemption. Please see here for current COVID policy related to MIT programs with minors.
What is the cost?
LLRISE is free. Student only pay for their transportation to and from MIT.  Transportation to Lincoln Laboratory will be provided. 
Persons from underrepresented groups including, but not limited to, African Americans, Hispanic Americans, Native Americans, Alaskan Natives, Pacific Islanders, women, persons with disabilities, and persons from disadvantaged backgrounds are strongly encouraged to apply.
To be eligible:
Be a U.S. citizen (foreign citizens who are permanent residents are not eligible)
Be passionate about science, math, and engineering
Be completing your junior year in high school
Apply Online to LLRISE
Apply online by March 10, 2023 10:00 PM EST
To complete your online application, you must upload your supporting materials (transcripts, copy of test scores, and essays).
Your recommenders (math and science teachers) will receive an invitation to fill out the recommendation form.
Important dates for 2023 Workshop: 
| | |
| --- | --- |
| March 10, 2023 10:00 PM EST | Application deadline. Applications must be submitted online by 10:00 PM EST or earlier. |
| March 17, 2023 11:59 PM EST | All recommendations due. |
| Mid-May 2023 | Admission decisions sent via email. |
| July 9, 2023 | Move-in day |
| July 22, 2023 | Last day of program.  |
---
Questions?
Contact [email protected] and refer to the LLRISE program
---