Audience:
High School (Grades 9–12)
Lincoln Laboratory Radar Introduction for Student Engineers (LLRISE) is a two-week, residential radar workshop for rising high school seniors.
In response to the COVID-19 (coronavirus) outbreak, MIT Lincoln Laboratory will suspend all summer K-12 outreach programs. This includes LLRISE, LLCipher, and all other scheduled programming. We are following MIT's policy on K-12 Summer programming. In light of this announcement, Lincoln Laboratory is exploring ways in which we can modify the teaching of these courses in a virtual environment. We will keep you informed on the potential of this approach in the coming months.
If you are interested in being considered for a virtual LLRISE please continue to complete your application. The LLRISE student application portal will remain open till April 3, 2020, 8 PM. Teacher recommendation portal will no longer have deadline.
Thank you for your continued interest in Lincoln Laboratory's STEM programs.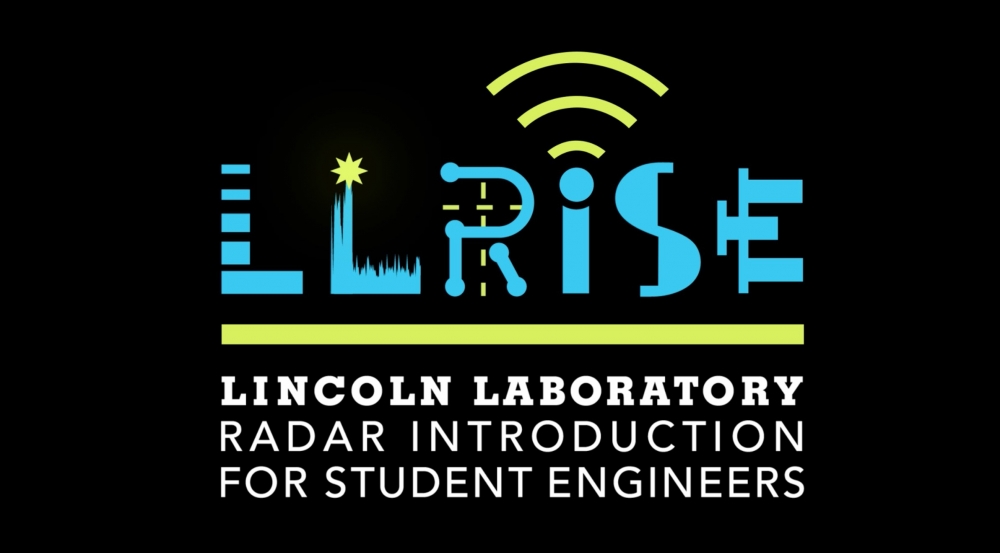 Applications for the 2020 session are open!
What is the LLRISE program?
The Lincoln Laboratory Radar Introduction for Student Engineers (LLRISE) program is a summer workshop teaching students how to build small radar systems. This summer STEM program is a FREE two-week residential project-based enrichment program for outstanding students currently in their junior year in high school. This workshop is typically held the end of July. In 2020, the workshop will be held July 12–25.
What will participants do?
Students will gain an in-depth experience in building small radar systems. Participants will be challenged to build a Doppler and range radar by using creative problem-solving strategies. This hands-on program allows students to work in a state-of-the-art laboratory with highly talented scientists and engineers.
Where is it held?
Instruction is provided at MIT Lincoln Laboratory in Lexington, MA, by Laboratory technical staff and undergraduate and graduate students from MIT. The participants will reside in an MIT dormitory for two weeks during this program.
What is the cost?
This program is free and includes room and board. Students will provide their own transportation to and from the MIT main campus at the beginning and end of the program. Transportation will be provided each day from the main campus to Lincoln Laboratory, returning to the main campus at the end of each day.
Persons from underrepresented groups including, but not limited to, African Americans, Hispanic Americans, Native Americans, Alaskan Natives, Pacific Islanders, women, persons with disabilities, and persons from disadvantaged backgrounds are strongly encouraged to apply.
To be eligible:
Be a U.S. citizen (foreign citizens who are permanent residents are not eligible)
Be passionate about science, math, and engineering
Be completing your junior year in high school
Apply Online to LLRISE
Apply Online by March 28 - 8:00 PM EST
To complete your online application, you must upload your supporting materials (transcripts, copy of test scores, and essays).
Your recommenders (math and science teachers) will receive an invitation to fill out the recommendation form.
Important dates for 2020 Workshop: 
| | |
| --- | --- |
| March 28, 2020 April 3, 2020 | Application deadline. Applications must be submitted online by 8PM EST or earlier, |
| March 28, 2020 April 3, 2020 | All supporting materials due (transcript, test scores, and essays). In order to submit an application, you must upload your supporting materials by 8PM EST or earlier. |
| Mid-May 2020 | Admission decisions sent via email. |
| July 12, 2020 | First day of program. Arrive at MIT campus. |
| July 25, 2020 | Last day of program. Depart MIT campus. |
---
Questions?
Contact [email protected] and refer to the LLRISE program
---