Robotics: FIRST LEGO League Jr.
Audience:
Elementary School (Grades K-5)
FIRST (For Inspiration and Recognition of Science and Technology) Robotics offers FIRST LEGO League Jr. programs to students aged 6 to 10.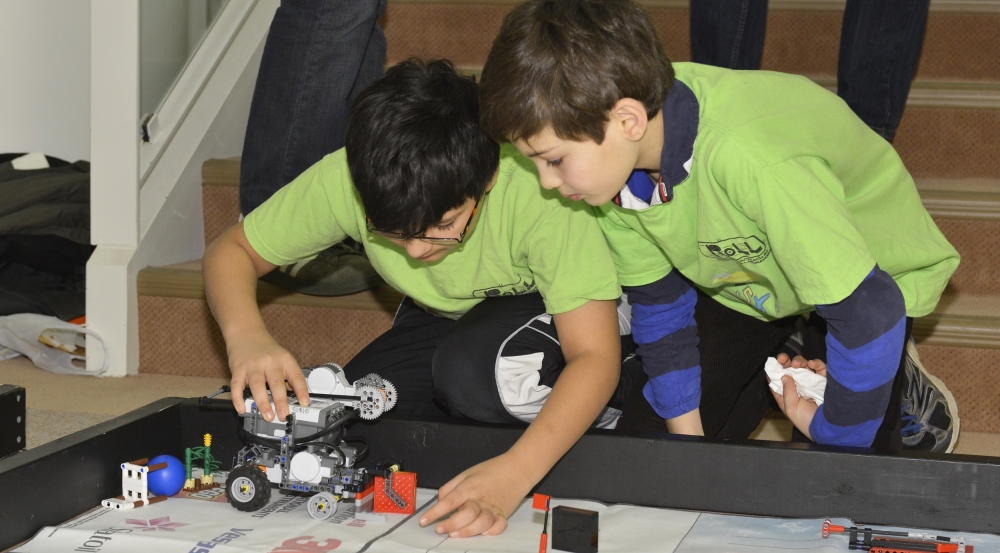 COVID-10 INFORMATION FOR FALL 2020 SEASON: Lincoln Laboratory is committed to US FIRST robotics but at this time it is unclear to what extent our LL ROLL team will be involved with robotics teams this fall due to COVID-19. We will update our external web as progressions change. The Laboratory is governed by policies directed by MIT and the Commonwealth of Massachusetts in regard to STEM events and large gatherings at events, which may impact the start time for robotics activities. The Laboratory will continue to review proposals for support of teams in Massachusetts and the local region and will continue to provide support to the extent that we can do so.
This robotics program gives early elementary school students and their adult coaches the opportunity to work and create together while they explore science and technology concepts. In FIRST LEGO League Jr., students are presented with a real-world problem, like energy conservation or hydrodynamics. They create a Show Me poster and working LEGO model of what they learned, work through a journey of discovery of their problem, and give a demonstration of their LEGO model.