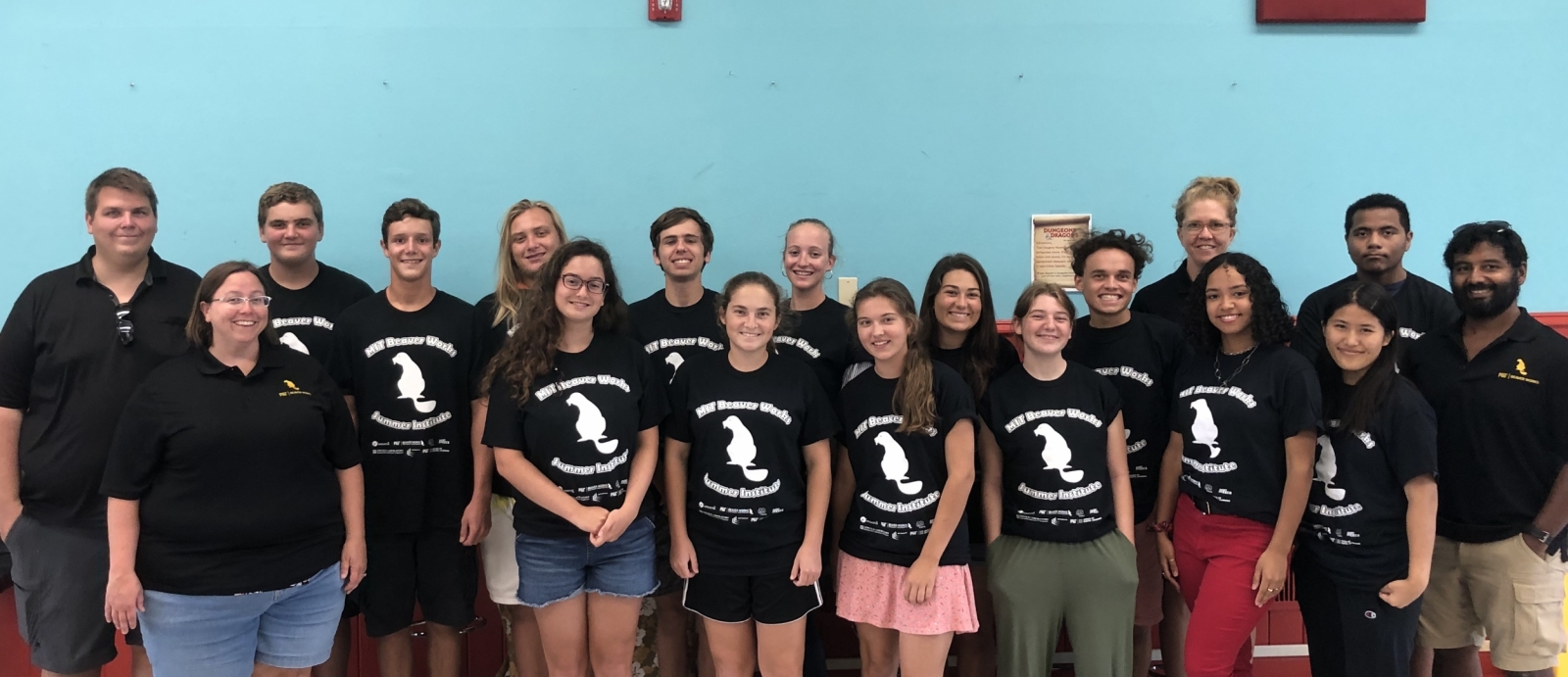 The Beaver Works Summer Institute brings serious games to Kwajalein Atoll
A new course brought STEM learning to students isolated with their families on Kwajalein this summer due to COVID-19 travel restrictions.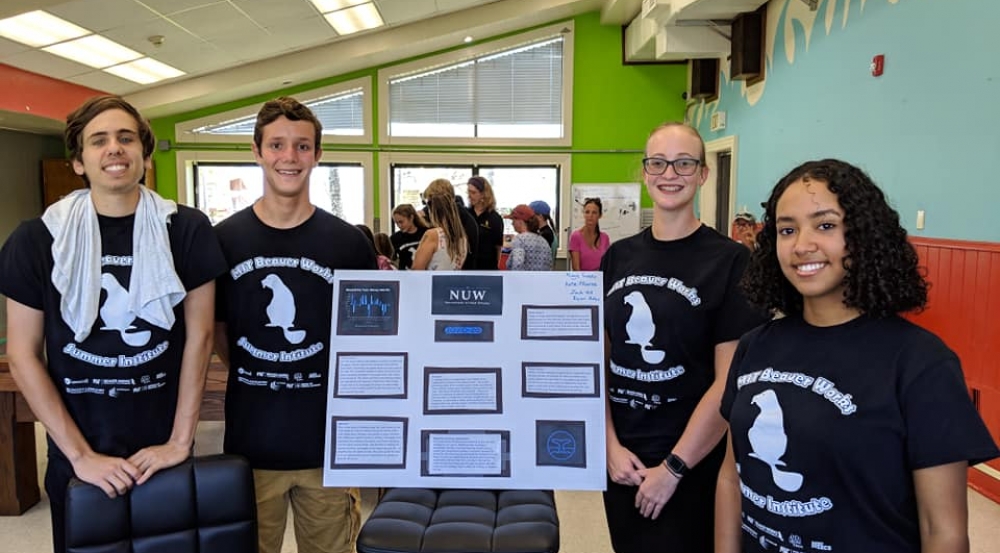 This summer, the Beaver Works Summer Institute (BWSI) launched a new class for high school students located at the Laboratory's field site on Kwajalein Atoll. The course, Serious Game Development with AI, taught students how to address real-world problems using game design and artificial intelligence (AI). This class was also taught as part of the regular BWSI program, which was held virtually this year.  
Sarah Willis, a technical staff member at the Kwajalein Field Site, was the lead instructor for the program and said that many families living at the U.S. Army Garrison-Kwajalein Atoll typically spend their summers traveling to the United States to visit family and take part in other educational programs. However, COVID-19 travel restrictions made it nearly impossible to travel off-island. "We realized at the end of May that we had a unique opportunity to take advantage of our isolation this summer to engage the island students with a rigorous STEM program," Willis says.
Fourteen students enrolled in the class, which included in-person sessions and virtual meetings with Laboratory staff and other instructors. Similar to the BWSI stateside class, the Kwajalein course delved into systems modeling, game mechanics, and questions of ethics, human systems, and user interfaces.
For their final projects, students split into teams to experiment with and modify a game called "Zombie or Flu" that was developed by Laboratory staff members Amna Greaves, Joel Kurucar, and Robert Seater. The teams took varying approaches to their modifications — such as improving game visuals, incorporating economic factors, or adding new game components — all with the purpose of increasing player performance.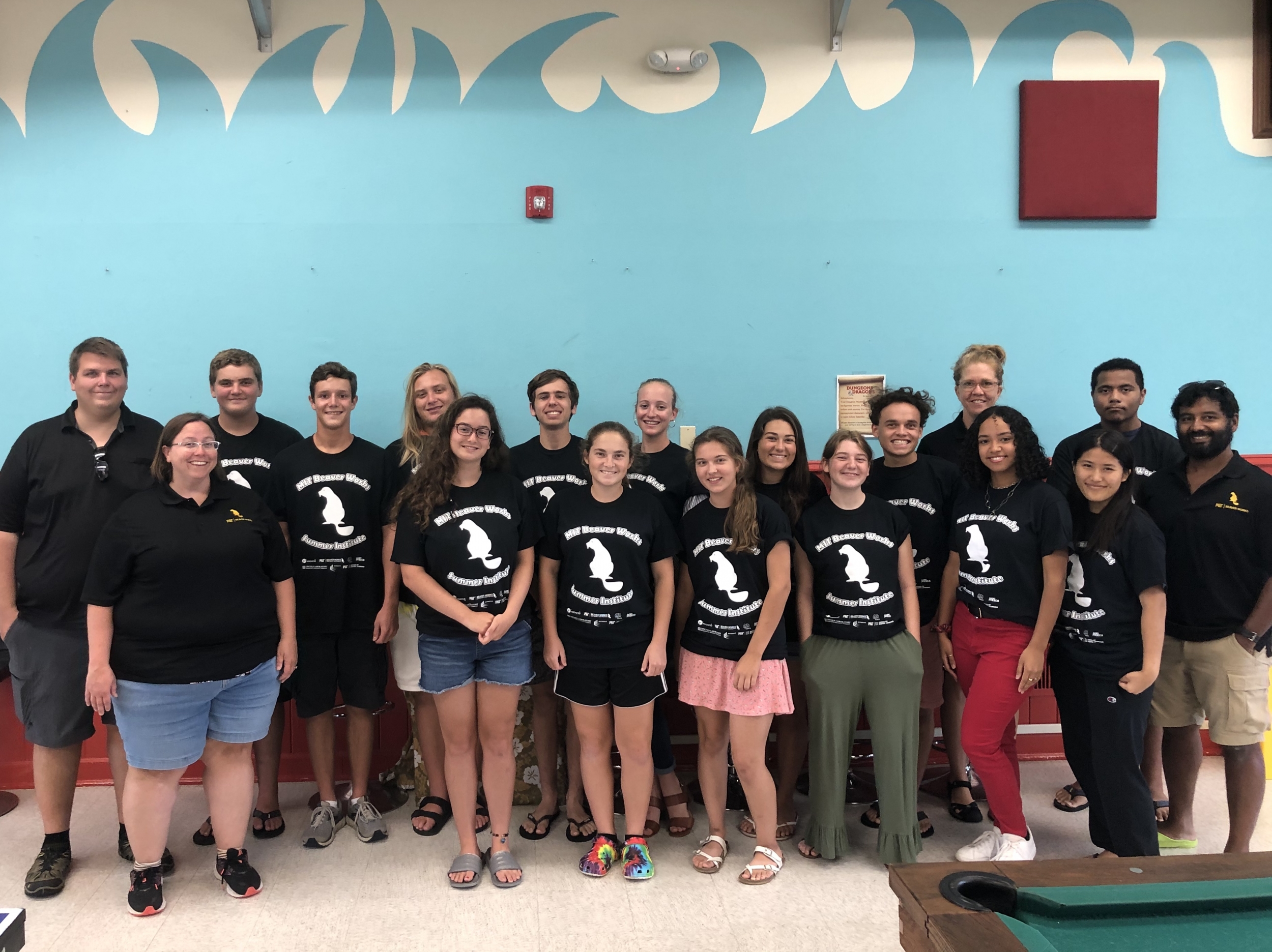 On August 2, the students presented their work at a live poster session to complete the program. The session had 75 attendees and included friends and family as well as range and garrison leadership.
"I think on Kwajalein, BWSI provides students with a welcome semblance of normalcy for some, a unique bonding experience for an already tight-knit community, and an incredible opportunity to make academic advances and explore potential career fields that would otherwise never have been on their horizons," Willis says. "It's been amazing to work with these students and watch them transform and gain so much confidence."
Next summer, Willis and the other instructors plan to offer a version of the BWSI mini-RACECAR course to interested students on Kwajalein.