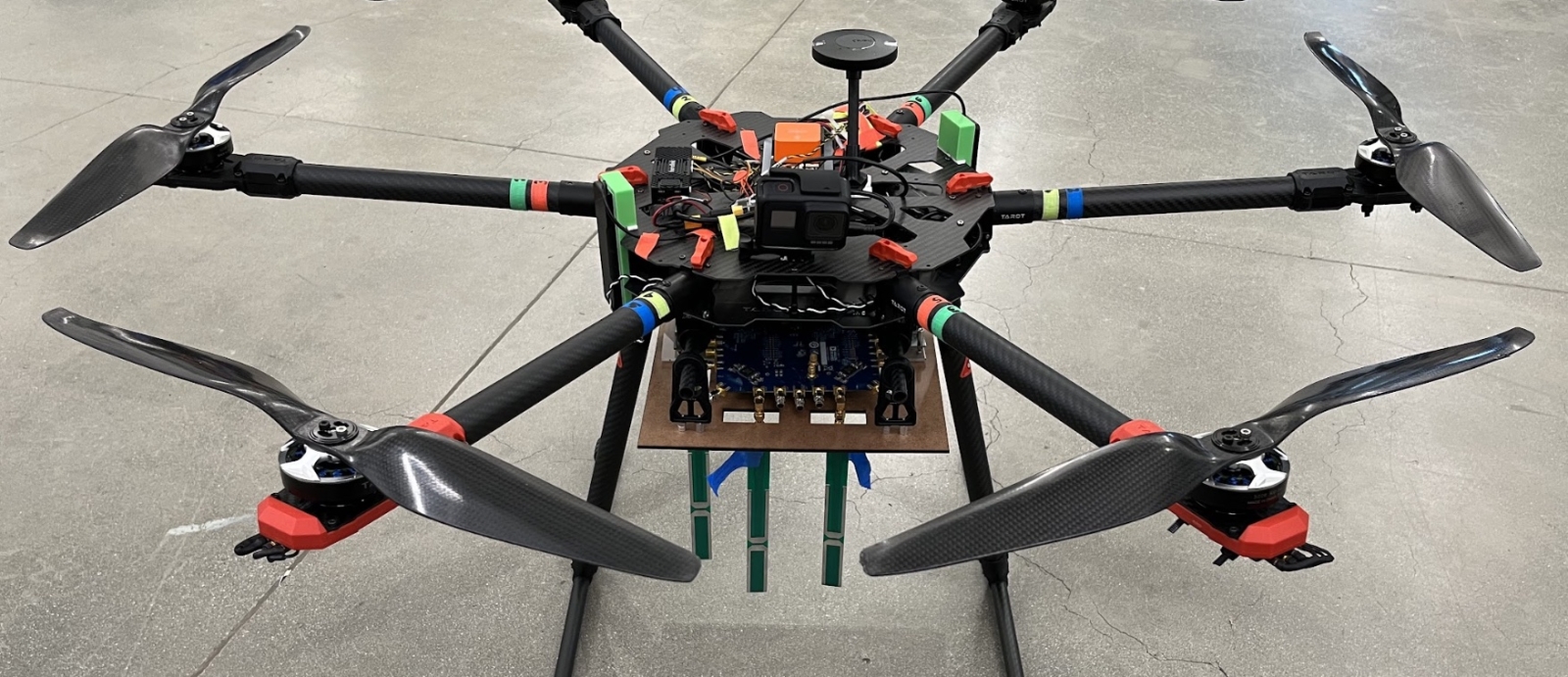 Laboratory staff support Harvey Mudd College students in national security project
For their capstone project, the students are building an autonomous vehicle that detects airborne radio-frequency signals.
In 2021, Lincoln Laboratory launched a new collaboration with Harvey Mudd College that introduces young minds to current problems facing national security technology. A team of juniors and seniors were tasked with developing a system that could detect radio-frequency (RF) signals from an uncrewed aerial vehicle (UAV). Together with help from Laboratory staff and Harvey Mudd professors, the team set out to spend the next three years developing a solution that could be transferred to industry for use.
The collaboration takes place through Harvey Mudd's Clinic Program, a capstone opportunity for juniors and seniors to solve real-world technical problems for companies and organizations. The team's project is related to a Laboratory program sponsored by the Office of Naval Research that seeks to help servicemembers in the field gain a better awareness of their surroundings, specifically pertaining to the RF spectrum — such as what kinds of signals are coming from where. The Laboratory has focused its efforts for this program on building technology to detect ground-based RF signals, and the Harvey Mudd team will now add an aerial capability.
Alexia Schulz, assistant leader of the Laboratory's Cyber-Physical Systems Group, developed the project for this collaboration and served as the first staff contact for the team in 2021. "We designed the clinic program as a pathfinder to augment ground-based spectrum monitoring technology developed for the U.S. marines with an airborne capability," says Schulz. "At the same time, this UAV-mounted, software-defined radio will be enabling technology for astrophysics research at Harvey Mudd, providing a platform that can potentially be used for calibrating radio telescopes like CHIMES. It's a win-win."
In 2022, Schulz's contact role was transferred to Joey Botero from the same group. He meets weekly with the students to discuss questions and issues. "I'm always impressed by how quickly and efficiently the students are able to overcome challenges and setbacks," he says. "It's a very good indicator of what they've been taught and how they're improving."
So far, the student team has developed a prototype of their UAV technology and are testing it in flight. After working out any issues that arise, they will finalize the system and submit their prototype to Botero and their professors in the spring for review.
"My favorite part of the project thus far was the first time we were able to press 'go' on the computer and watch the drone that we constructed fly completely autonomously," says Ava Fascetti, who is the current student team lead. "It felt like magic, but the crazy part was that we had designed the entire thing."
Fascetti says she chose to participate in the project because of its interdisciplinary nature and the opportunity to learn new skills.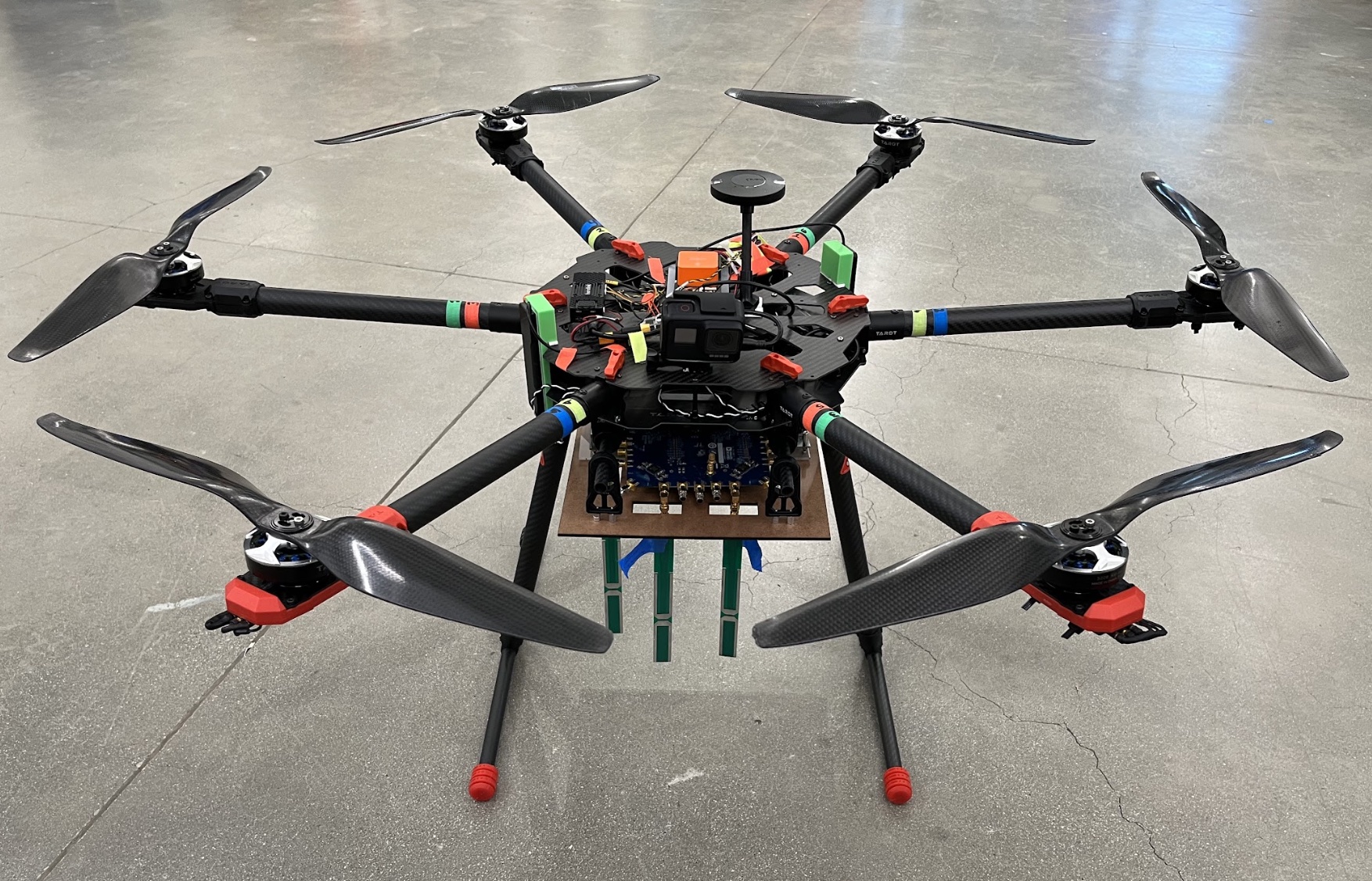 "One interesting challenge we've all had to overcome as a team has been a lack of documentation and pre-knowledge," says Kip Macsai-Goren, who served as team lead in the fall. "I think we have a really technically skilled group, but very few of us had worked with RF or drones, so we were all learning fresh skills. Digging deeply into the inner workings of the devices and attempting to understand them with my peers has been extremely gratifying."
The Laboratory intends to continue with the Harvey Mudd program in the coming years. The idea is to create projects that the students, the Laboratory, the Harvey Mudd professors, and industry will benefit from.
"It is important for the Laboratory to participate in opportunities like the Harvey Mudd Clinic so we can continue to build the relationship between the burgeoning talent base of young engineers and Federally Funded Research and Development Centers like Lincoln Laboratory," Botero says. "Through collaboration on projects like this one, we can show the students opportunities for employment that exist outside of the traditional paths of academia or industry. Furthermore, the students and program sponsor can both walk away knowing the technology developed will be immediately impactful."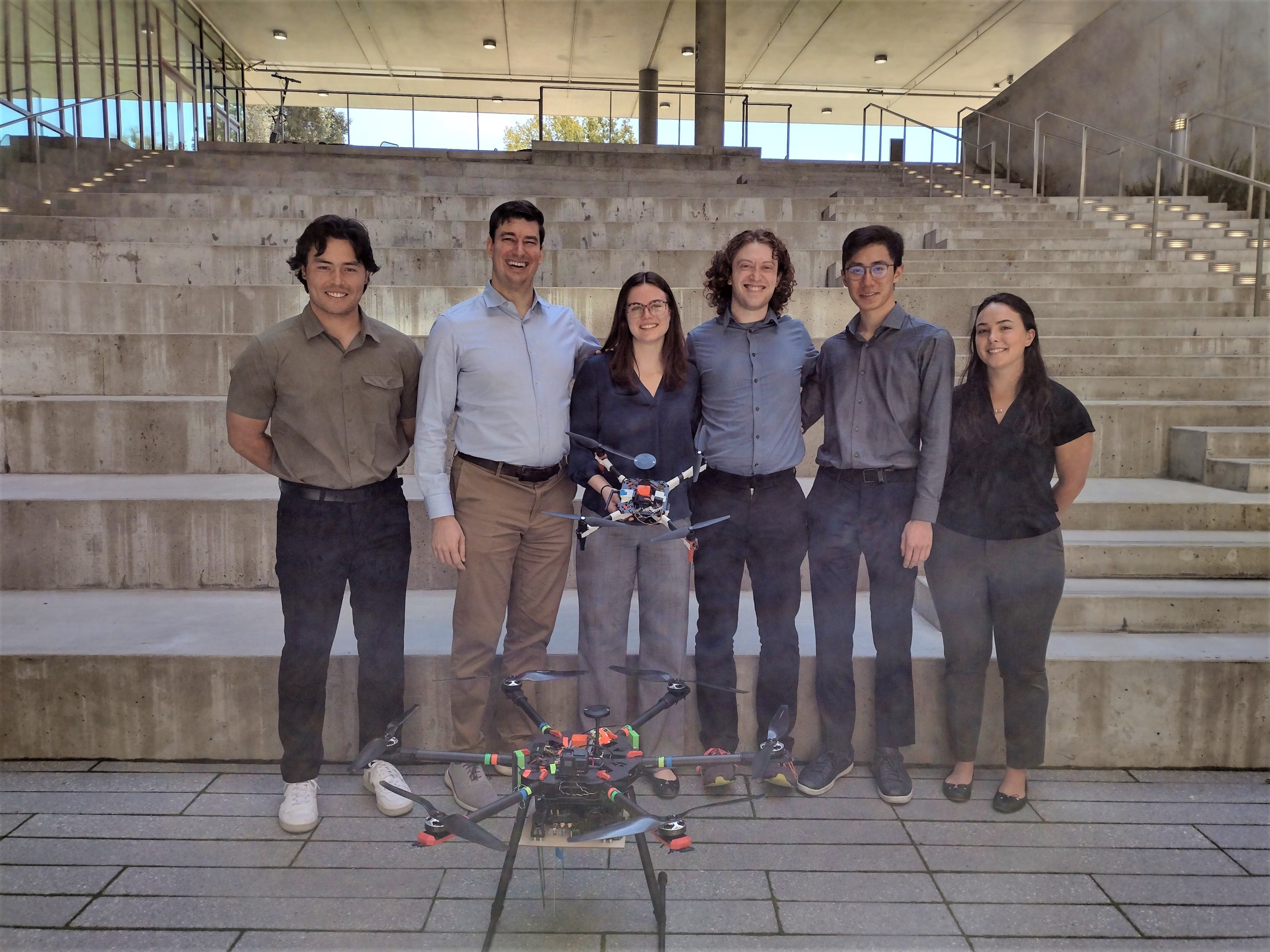 Inquiries: contact Anne McGovern