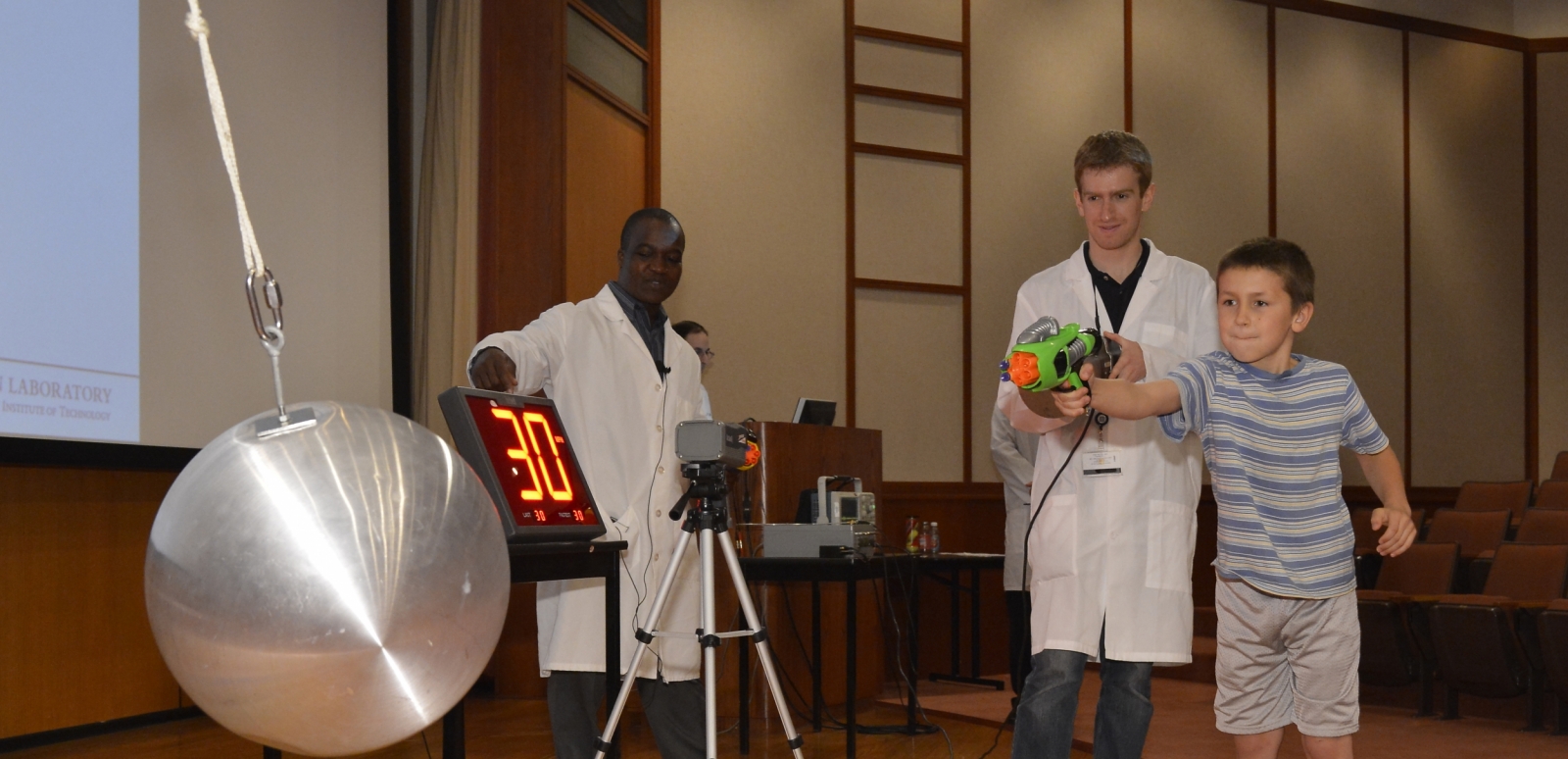 Outreach
Making an Impact in our Community
Community service and educational outreach are important to us. Our outreach programs are motivated by the desire of our employees to help people in need and to encourage students' interest and participation in engineering and science.
Due to the unpredictability regarding safety concerns and policy changes surrounding COVID-19, the decision to return to in-person programs is subject to change, but we have momentarily returned to limited, in-person programming. This includes LLRISE, LLCipher, Science on Saturday, and all other scheduled programming. Thank you for your continued interest in Lincoln Laboratory's STEM programs.  
We offer high school physics and science teachers an opportunity to take part in the Laboratory's two-week radar workshop for high school seniors. The goal is to introduce teachers to a hands-on program that they could implement in their classes or as an afterschool program.