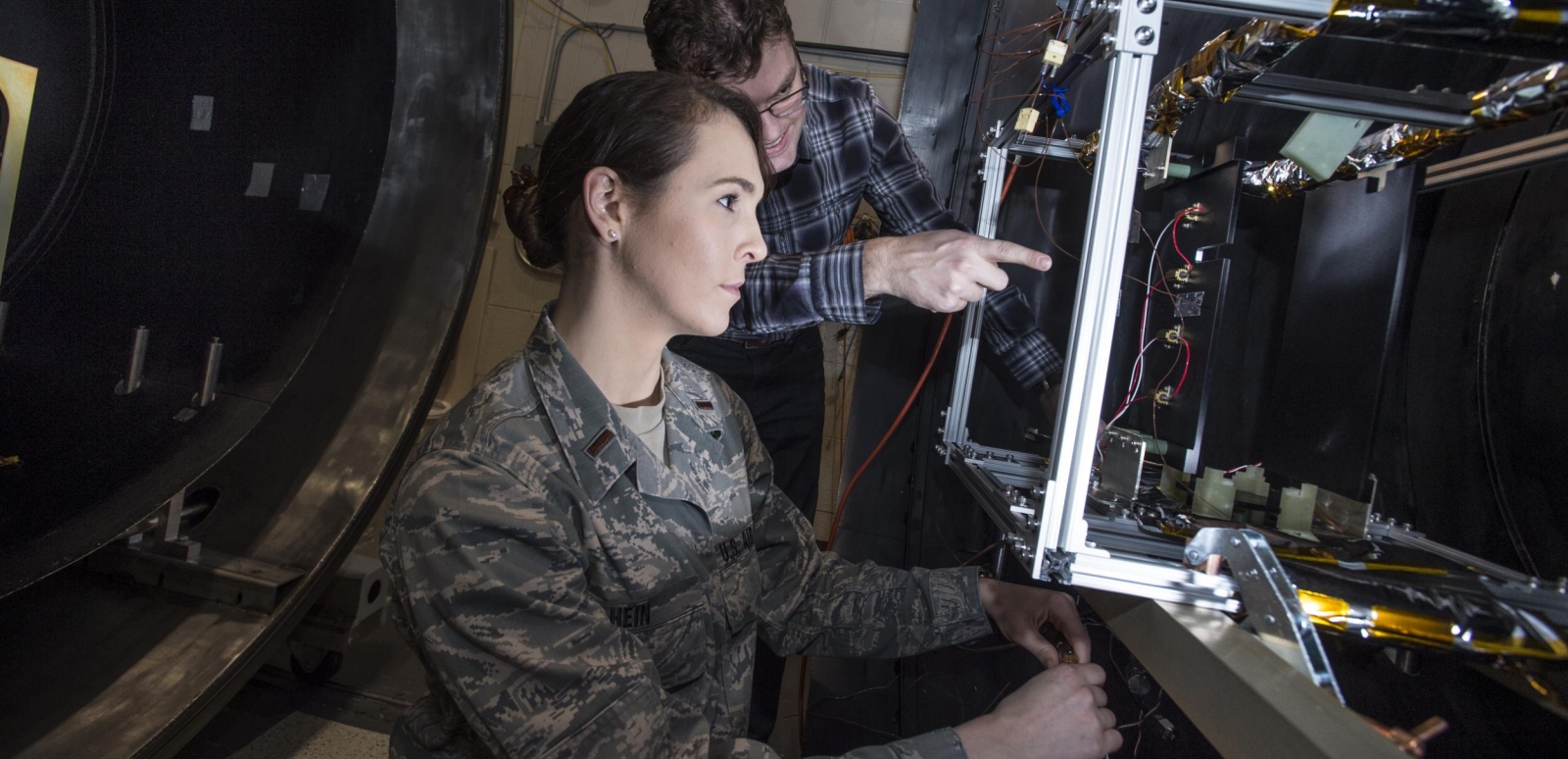 Programs for Military Officers
Sharing knowledge with and learning from U.S. Service members
Each year, more than 100 active-duty military officers from all of the Service branches work at Lincoln Laboratory as full-time fellows or summer interns. These educational partnerships acquaint officers with the process of developing systems that directly impact national security and the capabilities that can be achieved with advanced technology. In turn, our researchers gain constructive insights into the operational needs of the military.
Military Fellows Program
Lincoln Laboratory provides fellowships to active-duty U.S. military officers who are enrolled in a graduate school program, often at MIT, or are completing requirements for advanced education at Senior Service Schools.
For graduate students, the military fellowships cover tuition and fees and require that the students perform thesis research at Lincoln Laboratory. Officers enrolled in a Service School program do research at the Laboratory while taking courses in national security management at MIT.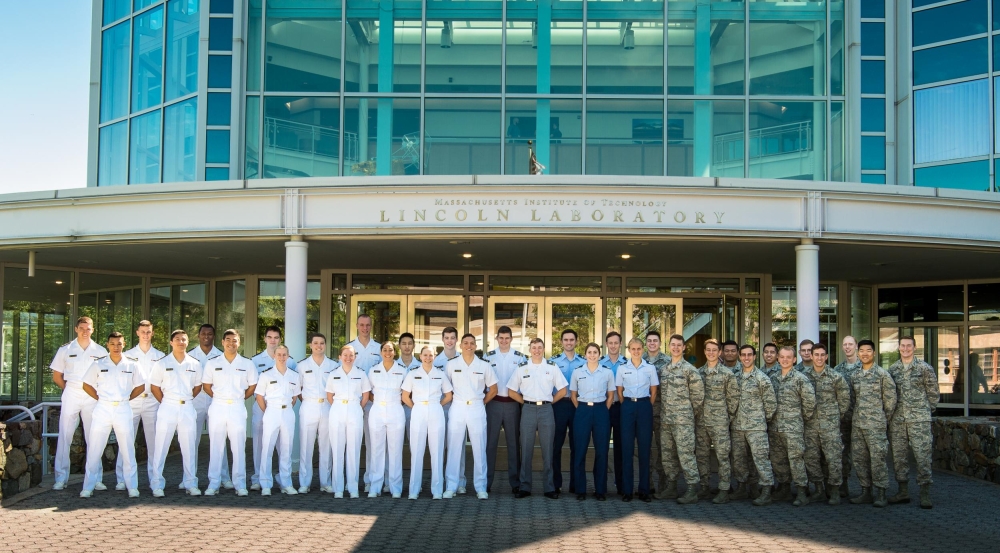 Each summer, Lincoln Laboratory also employs undergraduate students from the United States service academies. Interns spend three to six weeks of their summer contributing to sponsored projects under the guidance of their assigned mentors.
If you are interested in becoming a Lincoln Laboratory Military Fellow, please fill out the application below.
Application for Academic Year 2022 - 2023
For further information, contact [email protected] or (781) 981-7014.
---
Space Tactics Internships
The Space Tactics Internship Program was established at the Laboratory to provide reciprocal learning opportunities for Air Force Space Command space operators and Laboratory personnel. The program leverages the knowledge and technology at the Laboratory with the experience and critical thinking of Air Force space operators to further the evolution of space tactics. The month-long internships run throughout the year, and interns are selected by Air Force leadership.
---
Military Courses
Laboratory staff teach elective courses to the officers attending the Naval War College in Newport, Rhode Island. There are four courses offered.
The Ballistic Missile Defense course explores the critical technologies, capabilities, operational concepts, and policies that influence how ballistic missile defense affects the military capabilities of the United States.
The Space Technology and Policy course explores critical space technologies, capabilities, and policies that shape how the United States uses space for military and government purposes.
The Cyber Security course describes cyber operations, cyber threats, and how to defend critical systems.
The Homeland Protection course is offered at the Homeland Security Institute on Hanscom Air Force Base. This course provides a broad understanding of homeland protection missions, enabling technologies, and current challenges in homeland security. The key areas of disaster response, critical infrastructure protection, and chemical/biological defense are covered and followed by a half-day of hands-on exercises to solidify concepts.