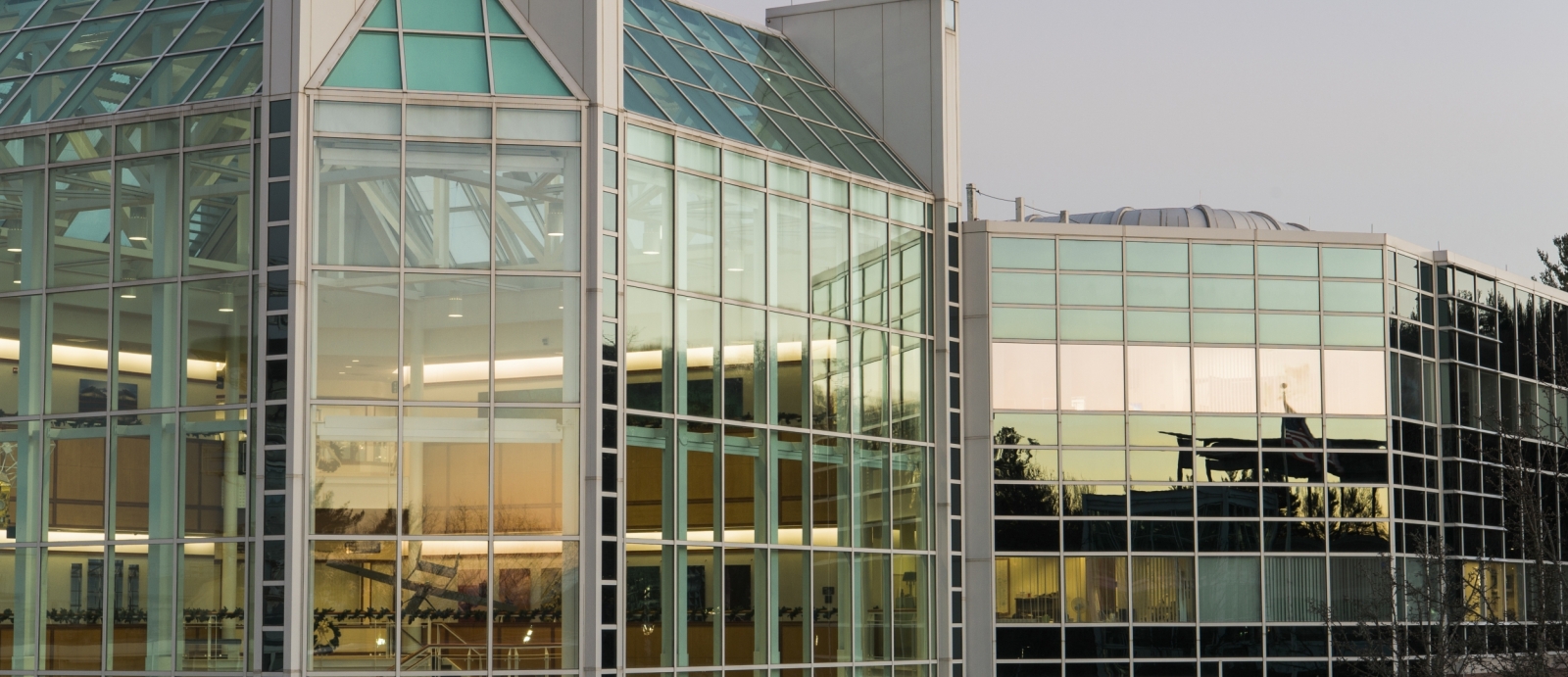 MIT Excellence Awards recognize five from Lincoln Laboratory
Ryan Burrow, Ngaire Underhill, Curran Schiefelbein, Johnnie Woo, and Robert Boston are honored for their efforts in fulfilling MIT's goals, values, and mission.
Five Lincoln Laboratory staff members are among this year's awardees of MIT Excellence Awards. Ryan Burrow, Ngaire Underhill, Curran Schiefelbein, Johnnie Woo, and Robert Boston each received an award, across diverse categories, in acknowledgment of their extraordinary efforts toward fulfilling the goals, values, and mission of MIT. The awards, which were bestowed during a ceremony at MIT campus on June 9, are considered among the highest honors presented to staff each year.
Embracing diversity, equity, and inclusion
Ryan Burrow, associate staff in the Secure Resilient Systems and Technology Group, and Ngaire Underhill, associate staff in the Surveillance Systems Group, each received a 2022 MIT Excellence Award in the category of "Embracing Diversity, Equity, and Inclusion: Maximizing MIT's Strengths." This award is given to those who promote an inclusive workplace, ensuring all individuals and groups feel valued and respected and supporting MIT and local efforts to create a sense of belonging.
Burrow has spent the last two years working with fellow employee resource group (ERG) leaders at the Laboratory to build community and a unified voice in identifying problematic aspects of the Laboratory's historical culture and in driving change. During the pandemic, in particular, Burrow has aimed to ensure that people feel safe and comfortable expressing any personal struggles they may be experiencing.
"I am excited to be recognized, and proud to have made an impact that my friends and colleagues felt was worthy of a nomination," Burrow says. "I am grateful to all of my coworkers and management who have supported me in these efforts, especially when I have had to make sacrifices in support of changing the culture. On the other hand, I was also disappointed to see some of the equally important work by many of my colleagues not being as recognized or celebrated, especially those who are members of marginalized communities. I'm hopeful that we as a laboratory can continue to work together to improve the culture, and to do so, we need to uplift and support one another, keeping in mind the many inequalities we still need to be conscious of in order to correct."
Underhill also has been active in the ERG communities at the Laboratory — from her involvement with the initial starting committees for the New Employee Network and Out and Proud Employee Network to her current work with Lincoln Laboratory Women's Network and Pan Asian Laboratory Staff Network. She has also helped to stand up and distribute the Laboratory's Thank You Card program, which helps to promote acknowledgment and gratitude across the Laboratory.
"I felt incredibly honored; there are a lot of talented individuals and groups currently working on diversity, equity, and inclusion topics at the Laboratory," Underhill says. "It definitely felt like running across a trail marker while hiking however — it's a sign that I am on the right path, but the path still stretches ever on!"
Innovative solutions
Curran Schiefelbein, technical staff in the Homeland Protection Systems Group, received an award in the category of "Innovative Solutions: Collaborating for Results." This award is given annually to those who embrace change, create new solutions, take future-oriented approaches to challenges, and participate in collaborative problem solving to improve the way work gets done.
Schiefelbein joined the Laboratory in 2002. Her recent work has focused on COVID-19 response. She helped develop the Centers for Disease Control and Prevention's Automated Contact Tracing Assessment program as a part of MIT's Private Automated Contact Tracing initiative, and later worked with industry and public health teams across the United States to develop standards for automated exposure notifications, which are now widely available across smart devices.
"Curran quickly learned a new Google application programming interface and Bluetooth specifications to create novel exposure notification capabilities," says Stephen Uftring, who leads Schiefelbein's group. "She is one of a small group of people worldwide who best understand how the Apple and Google Exposure Notification system works end-to-end, and her experimental data, analysis, and perspective are routinely sought by federal officials, state public health authorities, and the technical experts at Apple and Google."
Schiefelbein also helped develop a health system dashboard for Lincoln Laboratory's internal COVID-19 Task Force, and provided direct support to the Laboratory's contact tracing and surveillance testing teams. Her other work focuses on distributed sensor networks and other situational awareness tools.
"It's amazing to see the heart that the people at MIT and the Laboratory bring to their work, so I am humbled to be recognized by the community as one of its own," says Schiefelbein. "As someone who often feels like she doesn't quite fit in most places, being recognized has affirmed for me that curiosity and making connections across disciplines are a strength rather than a weakness."
Serving our community
Johnnie Woo, a systems administrator in the Air Traffic Control Systems Group, received an award in the category of "Serving our Community: Providing Consistent and Exceptional Service." This award recognizes those who take the initiative to improve the value and efficiency of services provided, while maintaining a consistently high quality of service.
In his role, Woo provides applications and system support for staff. His work regularly includes setting up new laptops, ordering and installing software, and answering users' questions. In the height of the pandemic, as the Laboratory adopted a remote work posture, Woo continued to come into the Laboratory regularly to help maintain an on-site presence and make sure that his team members could continue their work.
"I greatly appreciate the recognition from my peers and staff for selecting me for this award," Woo says.
Bringing out the best
Robert Boston, an assistant head of the Security Services Department, was selected for the "Bringing out the Best" award, which celebrates everyday leadership that positively influences and inspires teams.
"We nominated Bob for this award because we wanted his outstanding leadership, inclusiveness, and encouragement to be seen and recognized by others," says Shawna Pinette, a senior security administrator.  "Bob exemplifies the Laboratory's mission and core values through his everyday leadership."
Boston oversees the Laboratory's physical security programs and initiatives, including the Emergency Preparedness Program and the Security Operations and Visitor Services Centers, and he also manages the Laboratory's security officers.
"I believe I was nominated because I take pride in taking care of our most precious resource—our people," says Boston. "Early on in my military career, I was pulled aside by a senior military leader who told me two things: take care of your people and never forget where you came from. Being able to apply this advice helps ground me when making leadership decisions that impact those around me."