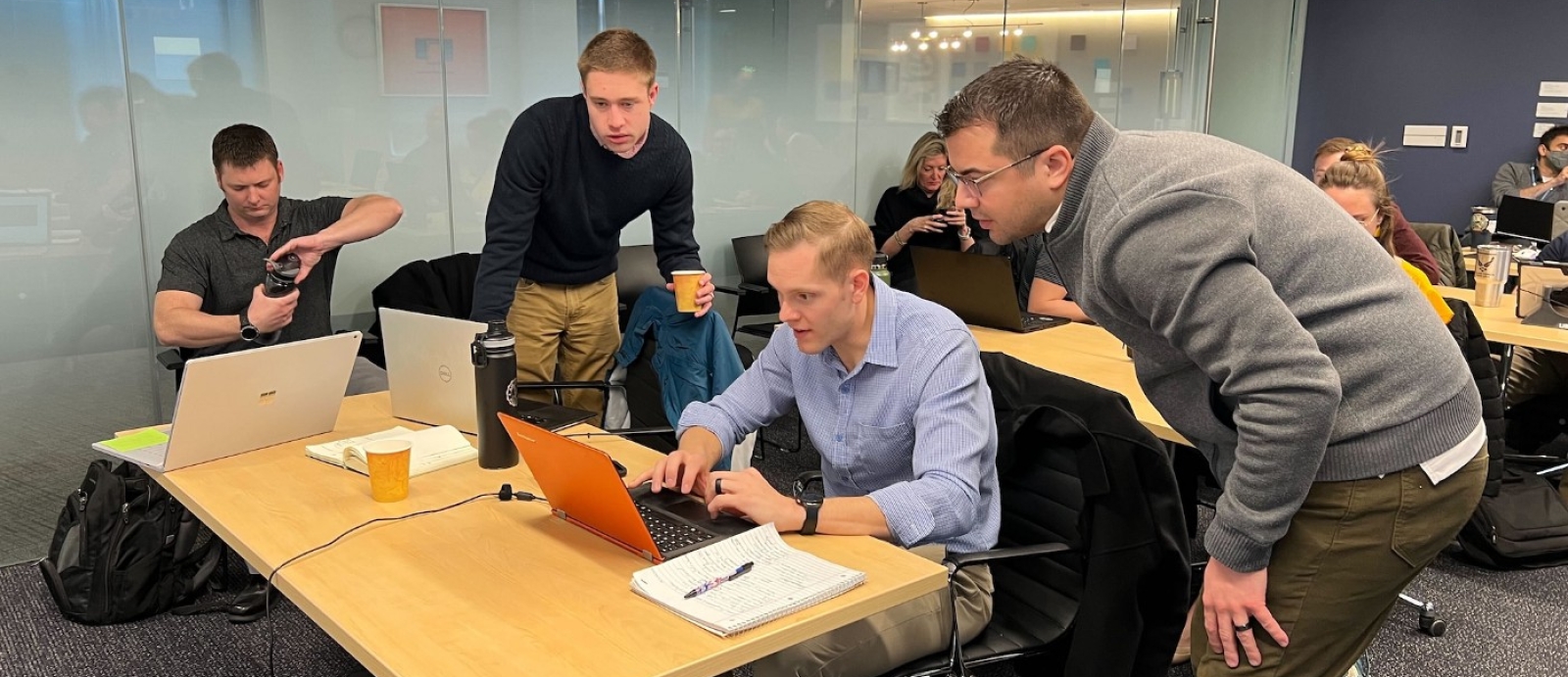 AI accelerator focuses on education
The course taught students how to develop algorithms to create artificial intelligence (AI) capabilities, and armed them with the skills and confidence needed to use the algorithms within their respective units.
The Department of the Air Force-Massachusetts Institute of Technology Artificial Intelligence Accelerator recently held a prototype capstone AI course at the MIT open learning space in Cambridge, Massachusetts.
The Autonomous Cognitive Assistance, or CogWorks, course is part of the AIA's efforts to lead the way in supporting critical Department of Air Force (DAF) AI education needs. Sixteen DAF employees from the Air Mobility Command, the Air Combat Command, the Air Force Life Cycle Management Center, the 557th Weather Wing, the 618th Air Operations Center, the 837th Cyber Operations Squadron, and the National Air and Space Intelligence Center participated in the five-day inaugural course.
"Here at MIT we are surrounded by some of the best AI minds in the world," said Capt. Lindsey McEvoy, DAF-MIT AIA Operations research analyst. "It only makes sense that we leverage their knowledge to make an AI course available to the DAF."