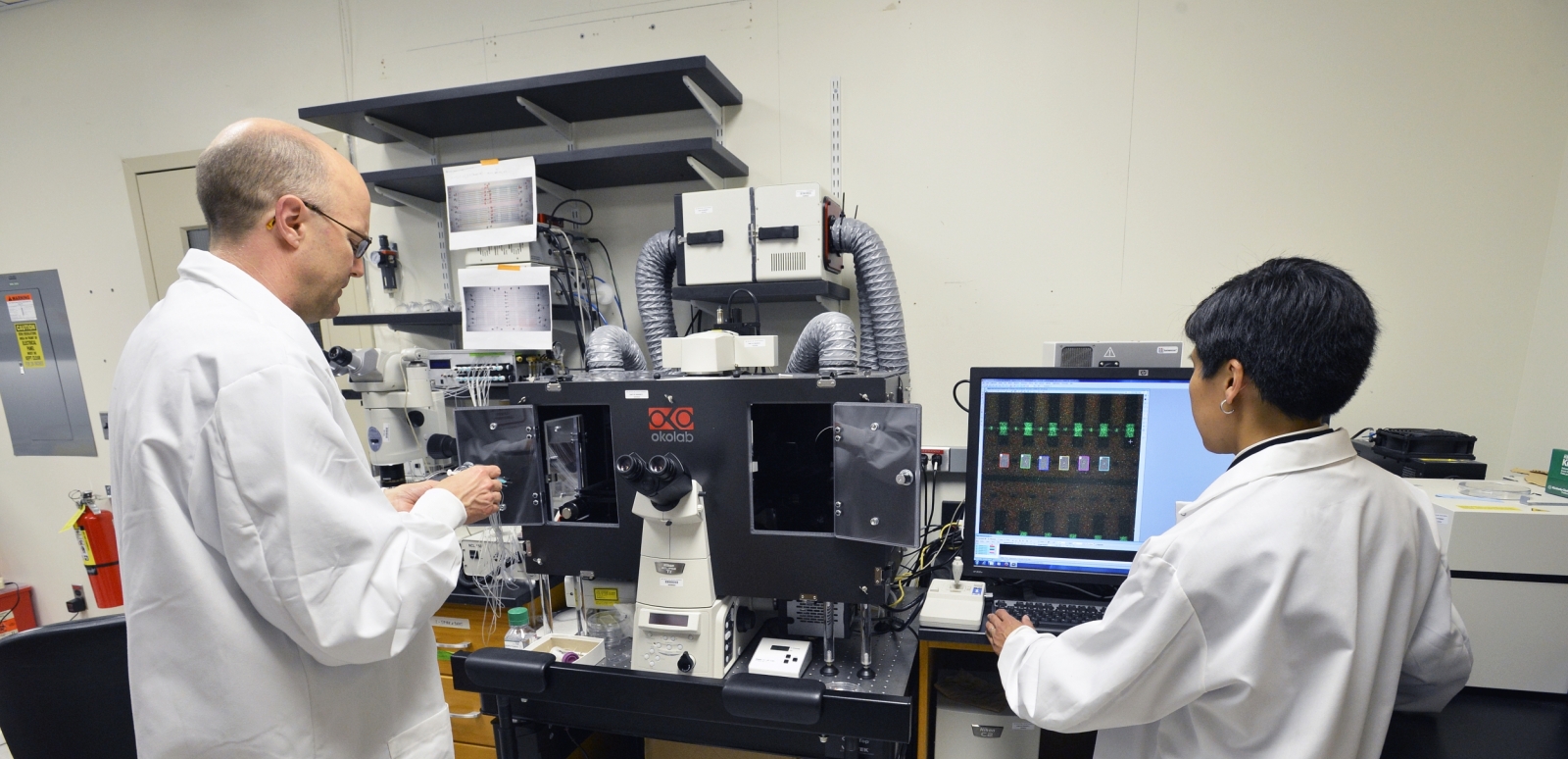 Partner With Us
Discover ways to engage with Lincoln Laboratory
We engage with academia, industry, and the government to develop systems that take advantage of the latest advances in technology. Our goal is to create systems that not only solve immediate national security problems but also look toward future uses. We offer a variety of opportunities for collaboration.
Technology Office
The office coordinates collaborative basic and applied research projects through our internal funding.
The Advanced Concepts Committee (ACC) is a Lincoln Laboratory committee that oversees the funding of basic innovative research that addresses technical problems in national security. A rolling application process is open to Lincoln Laboratory staff, university researchers, or joint partnerships.
The applied research projects build a foundation for further work of strategic interest for the Laboratory. Proposals are accepted at an annual call in the spring. This project must be a joint effort with a co-principal investigator at Lincoln Laboratory. 
We are interested in exploring other ways to partner with innovators to develop novel technologies. Contact us at [email protected] or 781-981-7006.
OFFICES SUPPORTING ENGAGEMENT
Facilities
Research staff in several of the Laboratory's facilities are interested in working with innovators whose projects could benefit from access to our unique facilities and could add dimensions to our research.
Microelectronics Laboratory
The MIT Lincoln Laboratory Microelectronics Laboratory is the U.S. government's most capable semiconductor research and fabrication facility. This 70,000-square-foot facility has 8,100 square feet of class-10 and 10,000 square feet of class-100 cleanroom areas to support a wide range of Lincoln Laboratory programs.
Electronic-Photonic Integration Facility
MIT Lincoln Laboratory has established a state-of-the-art facility for developing optoelectronic components and photonic integrated circuits (PICs), CMOS electronic integrated circuits (EICs), and hybrid electronic-photonic integration techniques. The facility includes internal resources for design, epitaxial-material growth, fabrication, packaging, and characterization of components and integrated subsystems. The photonics capabilities include both silicon and compound-semiconductor (III-V) PICs. Fabrication of both the silicon PICs and the CMOS EICs are enabled by the Microelectronics Laboratory.
Defense Fabric Discovery Center (DFDC) 

This state-of-the-art prototyping facility enables researchers from Lincoln Laboratory and their partners to develop advanced fiber and fabric technology that can provide soldiers with wearable capabilities. The center is equipped to design and produce fabrics that can change color, store energy, emit and detect light, monitor health, or facilitate communication. DFDC was formed in a partnership between the Laboratory, the U.S. Army Natick Soldier Research Development and Engineering Center, and Advanced Functional Fabrics of America, a nonprofit founded by MIT.
  
To engage with the DFDC staff, email [email protected]
Sensorimotor Technology Realization in Immersive Virtual Environments (STRIVE)
The STRIVE Center is an approximately 4,000 square-foot facility that features a high-end Computer Assisted Rehabilitation Environment (CAREN) system, one of three in the world. The CAREN allows researchers to assess cognitive and physiological performance as a person interacts with a fully immersive virtual environment. This world-class center provides a nexus for the clinical, academic, and government communities to collaborate on research and development of next-generation technology and training tools.  
Autonomous Systems Development Facility (ASDF)
The ASDF is a new modern Laboratory-wide resource that enables the development and testing of cutting-edge autonomy algorithms and capabilities and that facilitates early risk-reduction efforts. The 17,000-square-foot indoor test facility with its 200-foot length, 34-foot-high ceiling, and continuous-flow water tank accommodates the prototyping and testing of unmanned ground-based, aerial, and undersea autonomous systems.  
To learn more about the ASDF, email [email protected]
Lincoln Laboratory Supercomputing Center
The center's interactive, on-demand parallel computing system uses a petascale computing cluster that allows Laboratory staff to augment the processing power of desktop systems. The system enables researchers to process large sets of sensor data, create higher-fidelity simulations, and develop entirely new algorithms. We are interested in collaborating with innovators who need the high-performance computing we offer.  
Lincoln Laboratory researchers can contact [email protected] to engage with the center.
MIT campus collaborators can contact the center at [email protected].
Beaver Works
MIT Lincoln Laboratory Beaver Works, a joint venture between Lincoln Laboratory and the MIT School of Engineering, was established as an incubator for research and innovation. The center facilitates project-based learning, a hallmark of an MIT education, and leverages the expertise of MIT faculty, students, and researchers, and our staff to broaden research and educational partnerships. By encouraging collaborative projects, Beaver Works strengthens the potential of both institutions to make an impact on pressing global problems.