S&T-funded innovation enables emergency managers to excel during 2018 hurricane season
The Web-based Hurricane Evacuation (HURREVAC) system was used on a larger scale during the 2018 hurricane season, and is set to go fully operational for the 2019 hurricane season.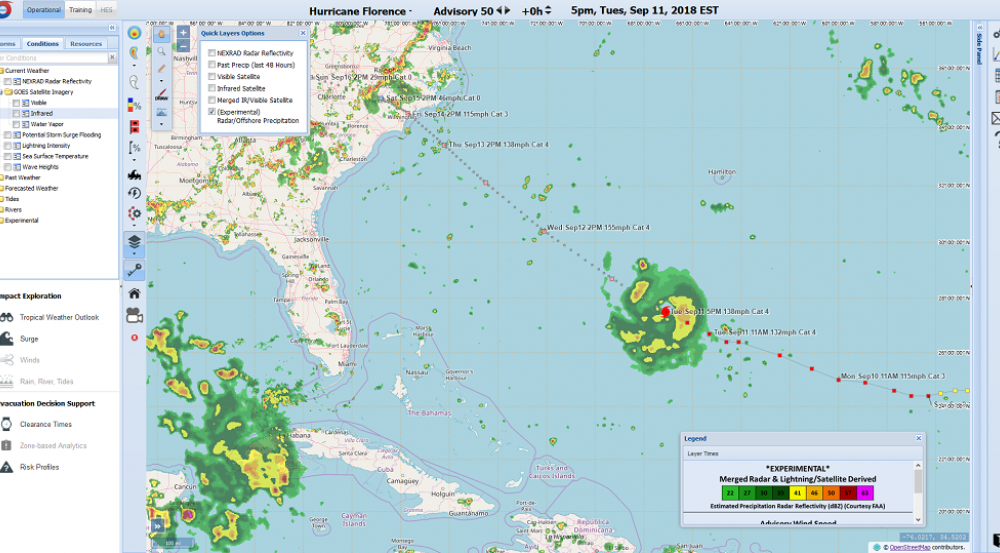 The Web-based HURREVAC platform integrates forecast and planning data to provide emergency managers with decision support tools for use in advance of and during tropical weather, explained S&T Program Manager Darren Wilson. Collaborating with the Federal Emergency Management Agency (FEMA), U.S. Army Corps of Engineers (USACE), the National Hurricane Center, Massachusetts Institute of Technology Lincoln Laboratory (MIT-LL), and countless state and local emergency managers, DHS S&T worked to redesign the legacy HURREVAC system and add new capabilities implemented on an agile, open architecture platform with new innovative visualization tools, imbedded training and storm simulation resources, as well as the capability to be run on mobile devices. The result of this collaboration is the Web-based HURREVAC.