Beaver Works Summer Institute
Audience:
High School (Grades 9–12)
The Beaver Works Summer Institute is a rigorous four-week engineering program for rising high school seniors from across the country.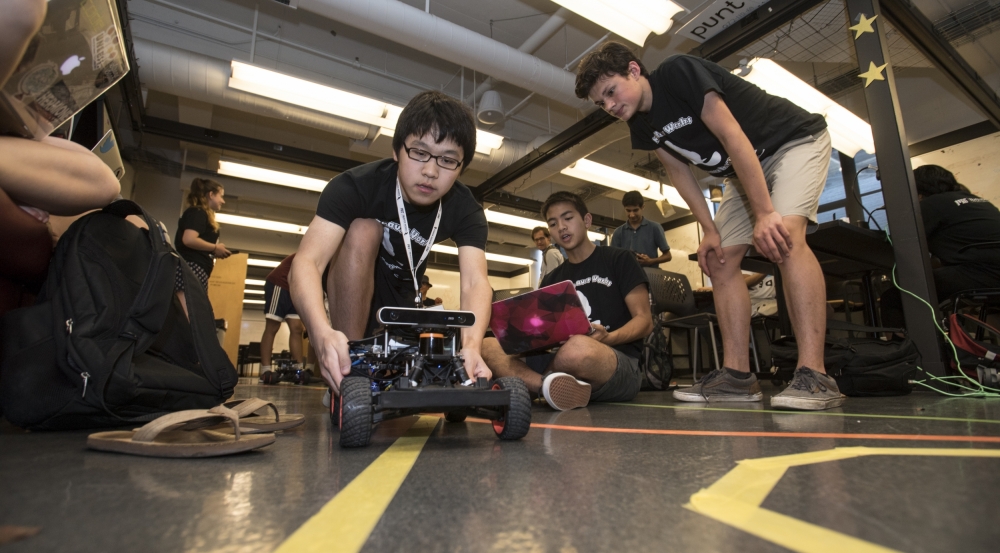 Beaver Works Summer Institute started in 2016 with a RACECAR course, in which students programmed small robotic cars to autonomously navigate a racetrack. In 2017, two additional courses were added: an autonomous air vehicle racing challenge and an Alexa-like cognitive assistant programming workshop, in which students use machine learning techniques. In 2018, courses will include building a miniaturized space satellite, using a 3D printer, developing a synthetic aperture radar on an autonomous air vehicle, hacking embedded security and hardware, identifying unreliable media, and applying machine learning to medical data.