Audience:
Elementary School (Grades K-5)
Middle School (Grades 6–8)
Guided by coaches, FIRST (For Inspiration and Recognition of Science and Technology) Lego League teams (made up of students in grades 4–8) research a real-world problem, such as food safety, recycling, or energy, and are challenged to develop a solution.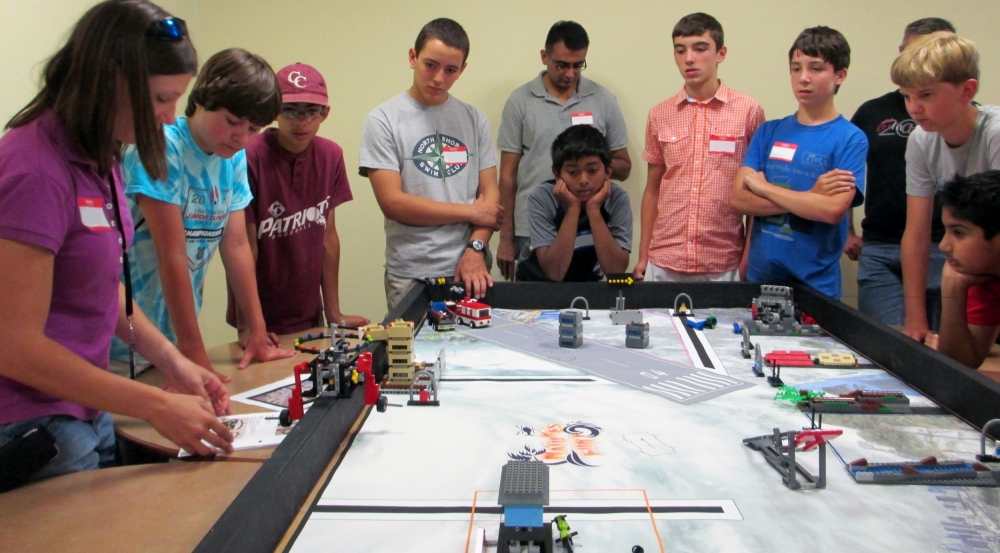 Teams use LEGO MINDSTORMS technology to design, build, and program a robot, and then compete on a tabletop playing field. Students participating in FIRST Lego League learn how to apply science, technology, engineering, and math concepts along with creativity to solve a problem. They develop critical thinking and team-building skills, basic STEM applications, and presentation skills, as they must present their solutions to judges. Participants research challenges facing today's scientists. They design, build, and test robots; apply real-world math and science concepts; and compete in a professional atmosphere.