LLRISE — Teacher Training
We offer high school physics and science teachers an opportunity to take part in the Laboratory's two-week radar workshop for high school seniors. The goal is to introduce teachers to a hands-on program that they could implement in their classes or as an afterschool program.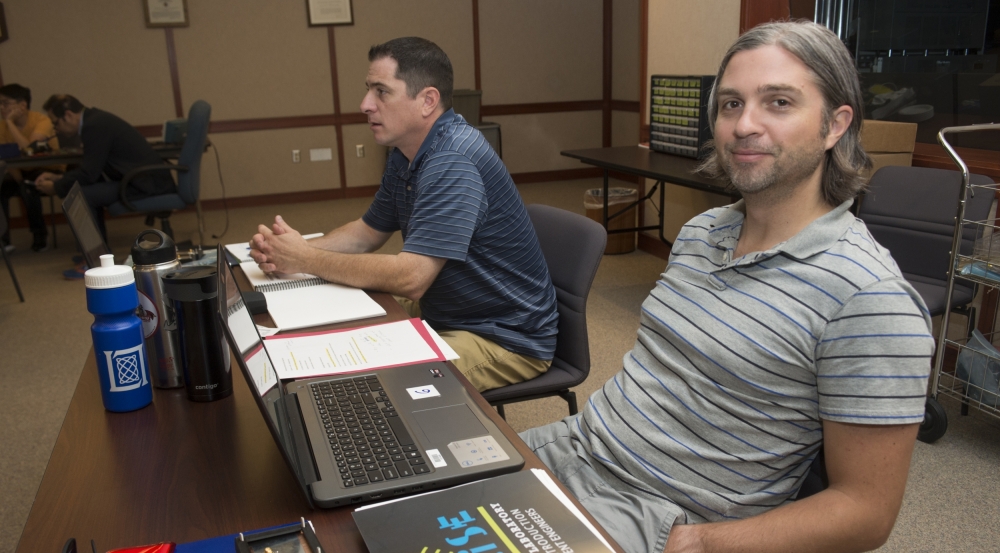 Teachers attend LLRISE (Lincoln Laboratory Radar Introduction for Student Engineers) with the 18 high school seniors selected for the program. LLRISE is a two-week, residential radar workshop that combines college-level class lectures and hardware building experience.
The teachers learn about introduction to radar, modular RF design and circuitry, introduction to electromagnetics, radar signal processing, antenna design and the Doppler Effect, and target ranging and pulse compression. Teachers populate electrical boards, practice soldering, and build a Doppler radar and range radar. After collaborating with Lincoln Laboratory, the teachers return to their respective school systems with ideas about how to integrate radar workshops into their own classes. If you are a high school science or physics teacher and you would like to apply for LLRISE teacher training, please contact Chiamaka Porter at [email protected] for more information.