Audience:
Elementary School (Grades K-5)
Middle School (Grades 6–8)
High School (Grades 9–12)
Science on Saturday events are fun, free science and engineering demonstrations at Lincoln Laboratory and are given several times each school year by Laboratory scientists and engineers.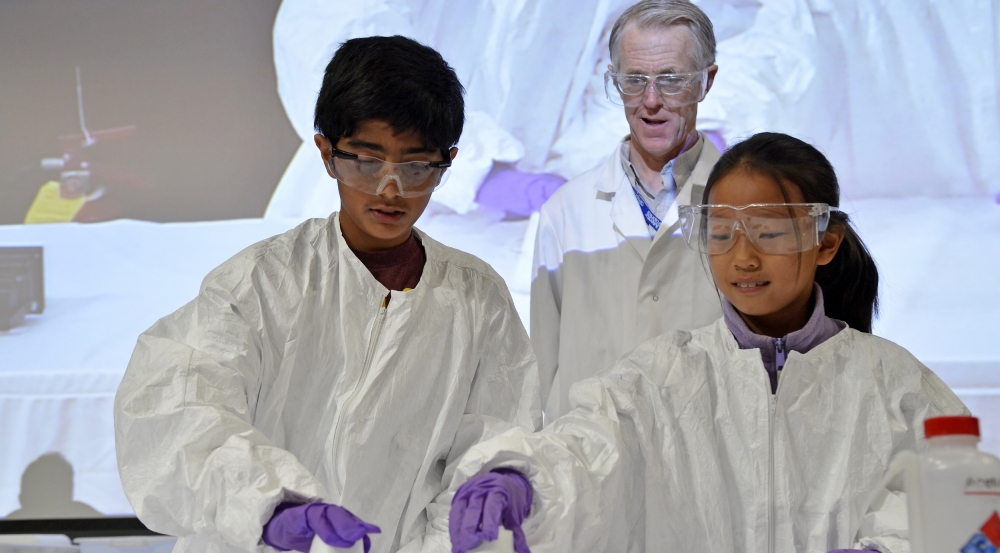 Our Science on Saturday events have focused on cryogenics, electricity and magnetism, radar, acoustics, science of color and light, science of sound, optics, ions, hands-on engineering, robotics, and mathematics. Children 5 to 17 years old, their parents, and their teachers are welcome to attend. Preregistration and parental/adult escort are required for all children. Electronic devices are not allowed in the facility. Adults must present valid government-issued photo identification upon entering the facility.