Autonomous Systems Development Facility
The ASDF provides a space for various programs across the Laboratory to test prototype autonomous systems.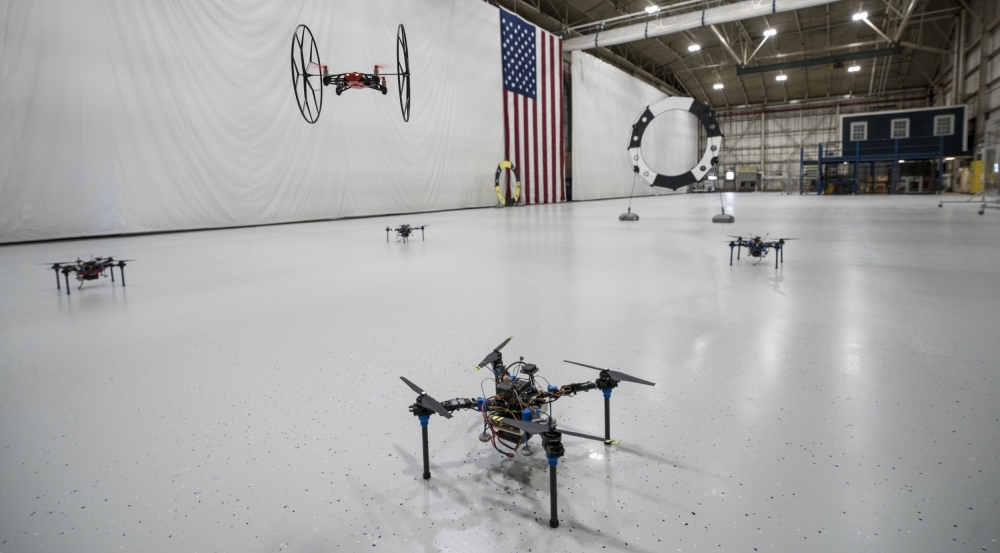 The Autonomous Systems Development Facility (ASDF) is a new state-of-the-art resource that enables the development and testing of autonomy algorithms and capabilities. The 17,000-square-foot indoor test facility is housed in a building on the Hanscom Air Force Base and accommodates the prototyping and testing of ground-based, aerial, and undersea autonomous systems. Vertically retractable nets act as safety barriers and dividers that allow multiple programs to use the facility at the same time. Mounted around the perimeter of the hangar are infrared sensors that function as part of an integrated motion capture system to localize reflective tags on vehicles. This system provides highly accurate information about the position and orientation of vehicles in real time. The motion capture system is planned to be part of a novel indoor positioning system that generates GPS signals while a GPS-equipped vehicle is in motion. Staff across the Laboratory are using this new facility to dry run systems before major outdoor field tests. Some of the innovations being explored in the ASDF are advanced autonomy algorithms that coordinate the interaction of a group of drones, a new type of propeller that has a low acoustic signature, and a system for countering unmanned aircraft in an urban environment.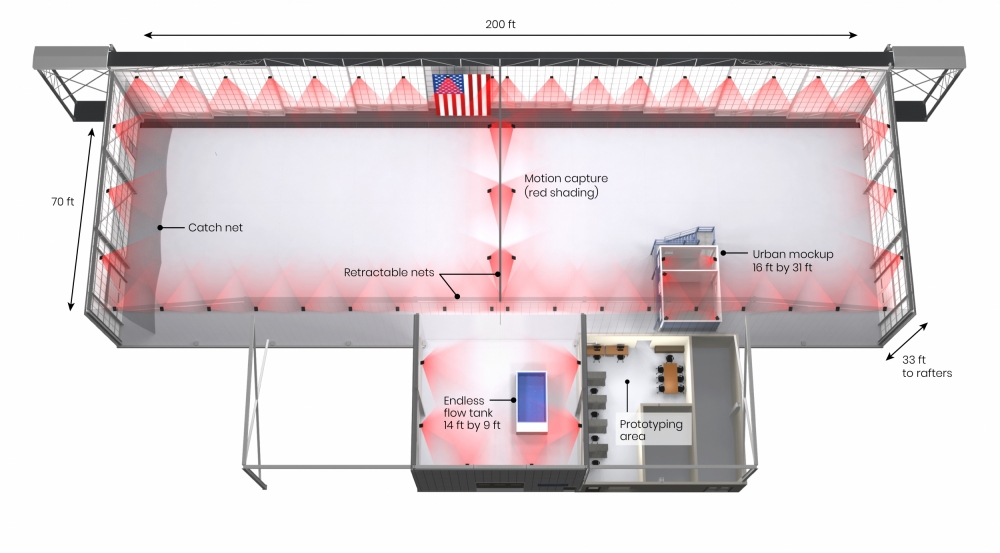 For information on how to work with the ASDF, please email [email protected]. 
The ASDF is available to small companies on a reimbursable basis through an MIT Lincoln Laboratory test agreement.