Environmental Test Laboratory
In the Environmental Test Laboratory, Laboratory staff can test the operability and durability of prototype systems by placing these systems in simulated environments.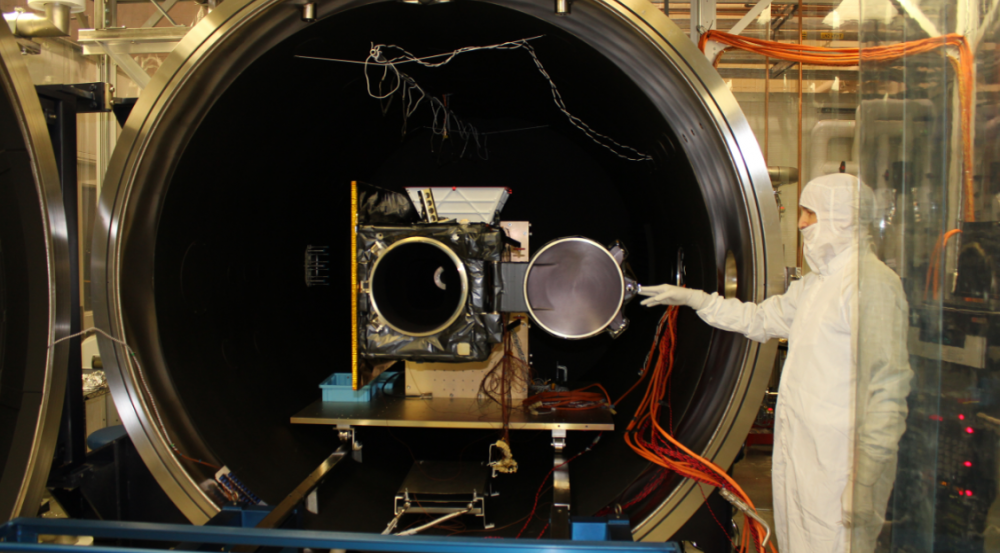 The Environmental Test Laboratory (ETL) is a state-of-the-art test center supporting small, rapid development efforts and the prototyping of large, complex systems. ETL staff conduct comprehensive tests to simulate the environmental conditions that sensors and equipment experience on the ground, while mounted to aircraft, during launch, or on orbit.
ETL staff provide guidance for developing and implementing test plans that satisfy the needs of Laboratory programs. Devices evaluated at the ETL include individual system components, assembled sensors, or fully integrated space payloads. Environmental tests can range from component screening to tests under full-level launch and on-orbit environmental conditions.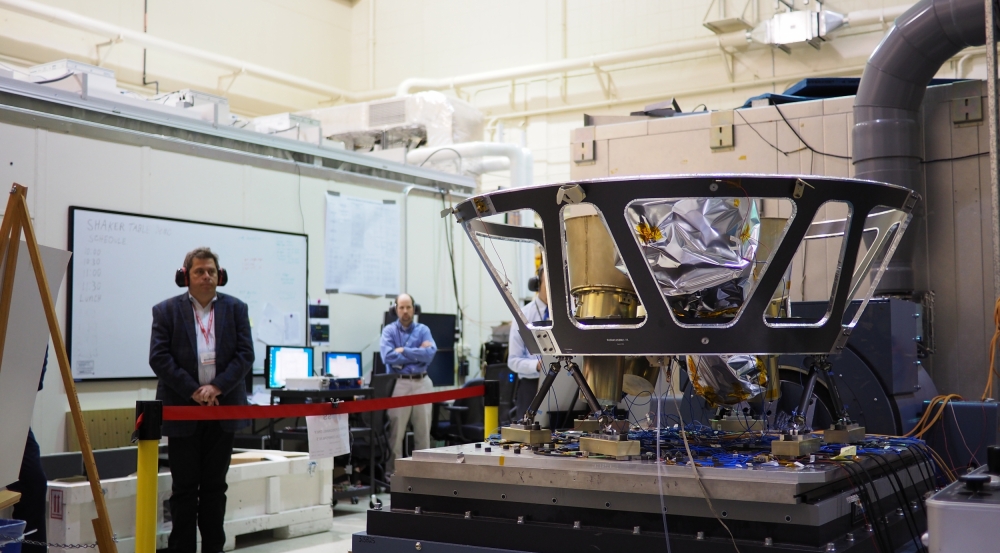 The ETL provides dynamic, thermal, vacuum, altitude, humidity, and space simulation tests to ensure a system can endure certain environmental conditions. Dynamic testing assesses whether instruments and payloads can withstand the structural loads induced by their environments, and thermal and vacuum tests verify the operability of fabricated hardware.