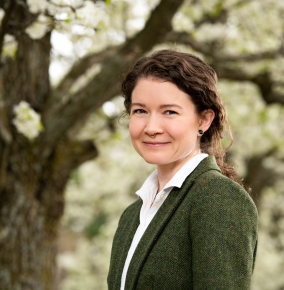 I appreciate that Lincoln Laboratory offers the opportunity to learn new skills by working in different capacities on different projects that span a wide range of technical topics.
What do you work on at Lincoln Laboratory, and what interests you about this work?
All my previous academic work and work at the Lab have been primarily analysis based, with software development playing a supporting role. I have become more and more compelled by the software aspects of my work, and as a member of the Embedded & Open Systems Group, I am delighted to have the opportunity to do work that is software focused.
I have been working on setting up DevSecOps [development, security, and operations] pipelines to support a couple of prototyping efforts, which is something I haven't done before. One aspect of DevSecOps that I am finding particularly interesting is how awareness of the processes required to efficiently build and deploy secure code can reshape your outlook and strategies as a software developer.
Are you involved in the Lab's outreach activities?
I just started getting involved with Lincoln Laboratory's G.I.R.L. (Girl's Innovation Research Lab) effort and participated in the Lincoln Laboratory Radar Introduction for Student Engineers (LLRISE) Spring Break program this year. It is very satisfying to see students progress, even over the course of a short program like LLRISE Spring Break.
What is one goal you'd like to accomplish in your lifetime?
I'd like to contribute to animal conservation in some way. There are a lot of modern technologies and techniques ─ machine learning algorithms, autonomous vehicles, improved tracking capability) ─ that can (and are!) being used to increase the efficacy of conservation programs and mitigate risks to people on the front lines of those efforts.