Christina Epstein is selected as an AFCEA 40 Under 40
Honorees are recognized for innovation and leadership in technical fields.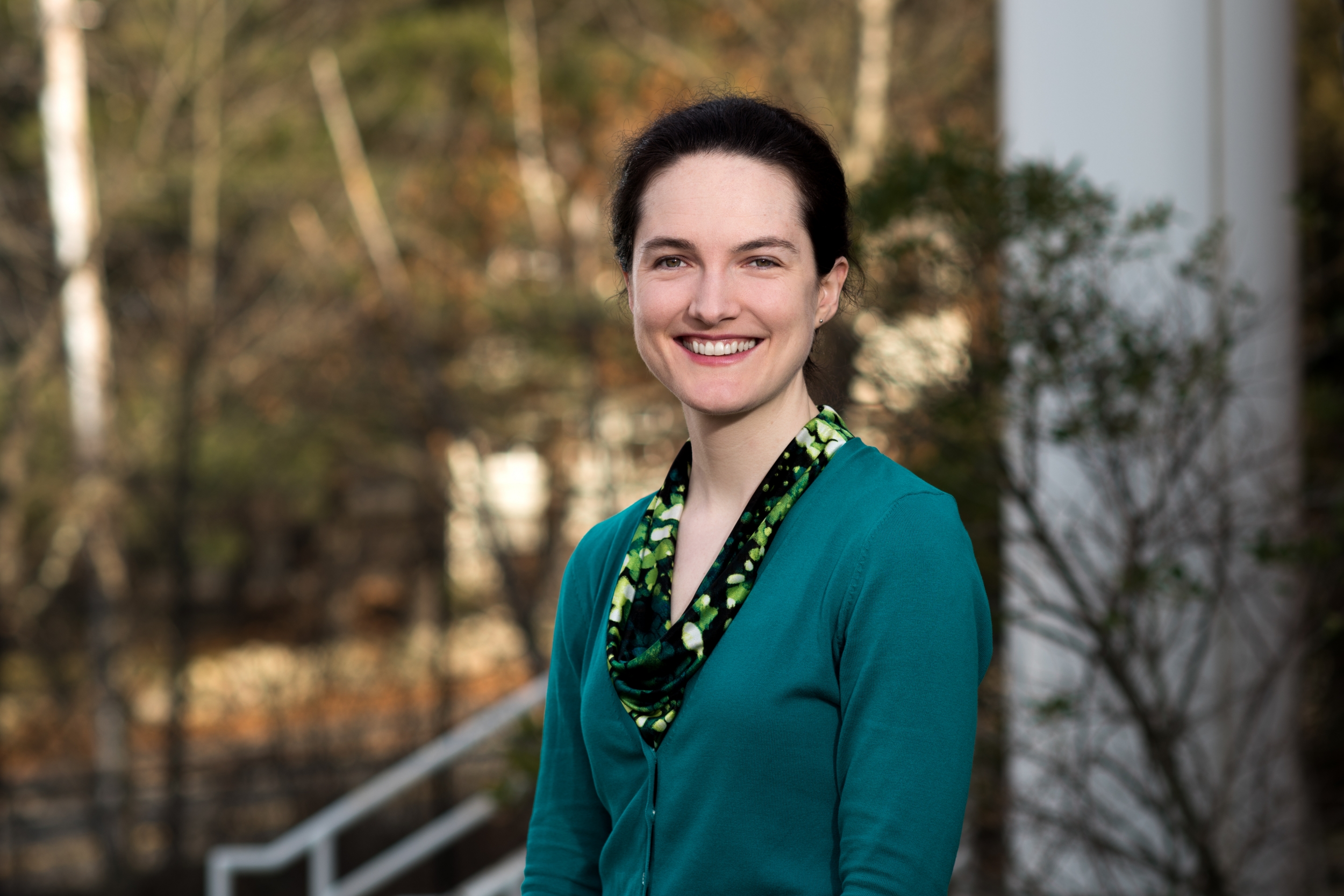 Christina Epstein, a systems analyst in Lincoln Laboratory's Intelligence, Surveillance, and Reconnaissance (ISR) Systems and Architectures Group, has been named one of the Armed Forces Communications and Electronics Association (AFCEA) International's 40 Under 40 Award winners. These awards annually recognize 40 researchers and engineers under the age of 40 who have shown leadership and innovative thinking in applying information technology to R&D involving science, technology, engineering, and mathematics. This year's award winners were chosen from more than 120 individuals nominated by AFCEA chapters worldwide.
"I was excited and honored to be chosen as one of this year's winners," Epstein said. "I particularly appreciate that Lincoln Laboratory senior leadership recognized my work and put me forward as a nominee, especially given the many talented and hard-working staff at the Laboratory."
During her career at the Laboratory, Epstein has assessed a broad range of technologies for their applicability to the needs of the U.S. military. She has analyzed sidelobe blanker impacts on radar detection, evaluated the effectiveness of a passive coherent location system, investigated technology for improving the survivability of U.S. aircraft, and studied the effects of cirrus clouds on long-wave infrared detectors. She frequently briefs her findings to military leadership, presenting technical analyses of potentially useful technologies.
"Christina has been doing excellent systems analysis for the Air Force to help guide their future technology development and acquisition strategies. Her work has informed the highest levels of the Air Force and the Department of Defense, and she has had strong impact on shaping the future Air Force architecture," said Pamela Evans, the leader of the ISR Systems and Architectures Group. "Our group is very proud of Christina's accomplishment in receiving the AFCEA 40 Under 40 Award."
Epstein is a graduate of Wellesley College with a bachelor's degree in physics, and she has returned to her alma mater as a member of the Laboratory's college recruiting team. She earned a master's degree in operations research from MIT under the Lincoln Scholars program, which provides financial support for outstanding technical staff to attend a university full time while continuing R&D activities at the Laboratory. She has mentored college students in the Laboratory's summer intern program and been an active member of the Lincoln Laboratory Women's Network, which promotes the recruitment and professional development of women.
On May 5, Epstein was recognized for her accomplishments at a gala held by the Lexington-Concord chapter of AFCEA Boston, which submitted her nomination for the 40 Under 40 Award. She was officially presented with her award during the 2018 AFCEA Defensive Cyber Operations Symposium, which was held from May 15 to 17 at the Baltimore Convention Center in Maryland.
Through such symposia, its awards programs, and chapter activities, AFCEA International supports military, industry, and research professionals who are advancing technology for computing, cybersecurity, communications, and intelligence-gathering. The association has 30,932 individual members, 139 chapters, and 1,632 corporate members throughout the world.