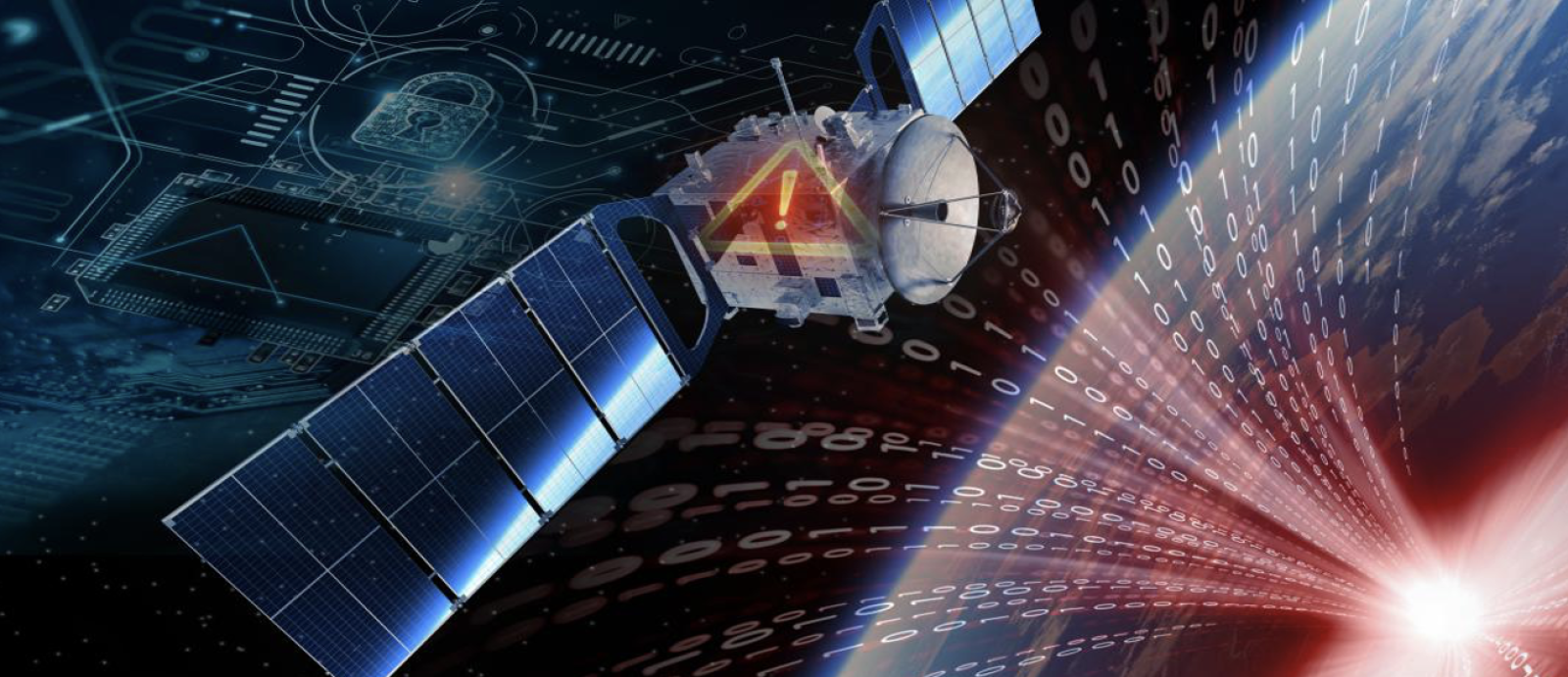 Lincoln Laboratory researchers win 2023 Cyber Edge Writing Award
The annual contest, held by AFCEA's SIGNAL Magazine, awarded its first-place prize to an article that describes a new software platform for defending satellites from cyberattack.
A team of researchers from Lincoln Laboratory and the Air Force Research Laboratory (AFRL) received the first-place prize of the Cyber Edge Writing Contest for their article "Holding the High Ground: Defending Satellites From Cyber Attack."
Held annually by AFCEA's SIGNAL Magazine, the Cyber Edge contest aims to spread knowledge from cyber thought leaders to the 30,000 members of AFCEA (the Armed Forces Communications and Electronics Association International). The association provides a shared forum for military, government, academic, and industry communities.
The winning article describes the Cyber-Hardened Satellite Software (CHSS), a spaceflight software platform prototyped by Lincoln Laboratory and AFRL's Space Vehicles Directorate. Richard Skowyra, Samuel Mergendahl, and Roger Khazan, who work in the Secure Resilient Systems and Technology Group at Lincoln Laboratory, wrote the article in collaboration with Joseph "Dan" Trujillo, who serves as the space cyber resiliency lead for the AFRL Space Vehicles Directorate. According to the researchers, CHSS has the potential to revolutionize the cyber-resiliency of space systems and ease the burden of defensive cyber operations.
"We saw the Cyber Edge writing competition as an impactful way to disseminate our efforts around CHSS and spark new ideas in the community that could potentially lead to exciting collaborations and extensions of CHSS in the future," Mergendahl says.
In the piece, the authors describe the hostile environment in which space systems operate today and the ways in which satellites are targets for cyberattack. They point out that increasingly networked satellites offer a way for attackers to leverage one compromised satellite to attack others.
Studying these vulnerabilities led the CHSS team to outline four conditions for developing cyber-resilient spaceflight software. The software must (1) operate through cyberattacks that have already established a foothold, (2) mitigate an attack at least semi-autonomously, (3) meet satellite safety requirements, and (4) integrate with existing spaceflight software. The team used these conditions as security design requirements when developing CHSS.
Skowyra hopes that this work can help move the national security community toward a point where cyber resiliency is given the same consideration as resiliency to conventional space threats, such as electronic-warfare and kinetic attacks.
"Space systems have long lifetimes, and cyberattack capabilities are constantly evolving. We need to be building defensive cyber capabilities that can protect satellites over the long term and evolve alongside cyber threats. That requires not just R&D, but a cultural and policy shift in the sponsor community that acknowledges the risk posed by cyberattack and accepts the need to take steps to mitigate that risk," Skowyra says.
So far, the CHSS platform has been successfully evaluated against an existing U.S. Space Force mission, and is currently being extended to support space vehicle architectures that incorporate both CHSS-aware and legacy subsystems. The team hopes to continue evolving the CHSS platform to establish it as a mature reference standard for future space systems. 
"We are focusing on adopting the cyber protections provided through CHSS into the operational world, to allow all our nation's satellites to operate in a cyber-contested environment," Trujillo says. 
Roger Khazan, who leads the Laboratory group that worked on CHSS, is excited that the team's "excellent technical work has been recognized by this prestigious AFCEA award." He adds, "This publication and award are helping our work get wider exposure within the Department of Defense and Intelligence Community, and will ultimately lead to bigger and broader impact."
In addition to the article authors, CHSS team members include Ryan Burrow, Juliana Furgala, Raymond Govotski, Max Heller, Samuel Jero, Donato Kavo, David Langus Rodriguez, Ben Nahill, and Eric Simpson of Lincoln Laboratory; Dan Trujillo, the space cyber resiliency lead for the AFRL Space Vehicles Directorate; and Gruia-Catalin Roman, professor of computer science at the University of New Mexico and technical advisor for the AFRL Space Vehicles Directorate.
Inquiries: contact Kylie Foy.