Students learn they can build a CubeSat
An eight-week virtual class gave high school students a chance to assemble and program a mini-satellite model.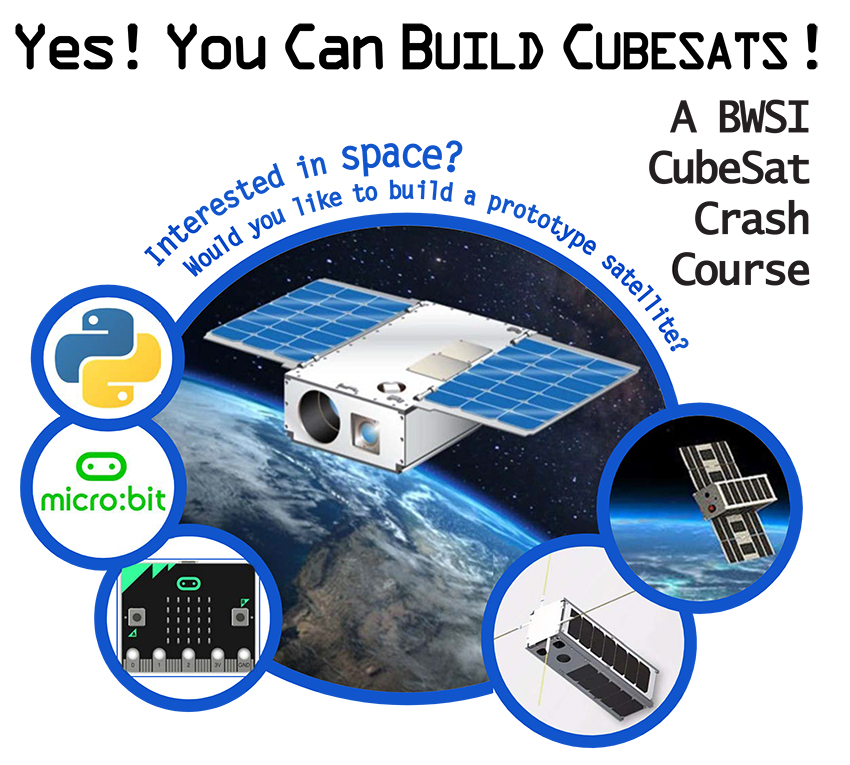 Dozens of high school students learned how to build a micro:bit CubeSat made of cardboard during a course offered through the Beaver Works Summer Institute (BWSI) this spring. The eight-week CubeSat Crash Course, developed by Rebecca Keenan of Lincoln Laboratory's Integrated Systems and Concepts Group, introduced students to Python programming; encouraged them to invest in science, technology, engineering and mathematics (STEM); and helped them gain confidence.
"The Build a CubeSat courses are based on the types of programs I wish I could have taken when I was in high school," Keenan says. "I appreciate being able to offer a program that provides hands-on experience with hardware and allows students to work in an engineering team environment with other motivated students. For me, the most rewarding aspect of teaching these courses is watching the students grow and gain confidence in themselves."
The course was first taught in fall 2020 by Keenan with support from two teaching assistants, Kelli Therrien and Jack Fox, as well as from Paul Fucile from Woods Hole Oceanographic Institution. The spring course was taught by Lincoln Laboratory researchers Andrew Dahir of the Systems Engineering Group and Alan Smith of the Space Systems Analysis and Test Group, together with the teaching assistants.
Because the course was offered remotely, each of the ninth and tenth grade-students was first sent a 4-inch cardboard cube with micro:bits, LED button lamps, batteries, rubber bands, and zip ties inside. Throughout the course, the students learned to assemble their own CubeSat device and to work with basic electronics and the core subsystems of a satellite. The students used the light sensor on their micro:bits to detect the LEDS. They then reported the location of the LEDS by using the built-in magnetometer and wirelessly transmitted the data to a ground station micro:bit.
"I enjoyed learning to code in Python and collaborating with other participants! In the midst of the pandemic, it was transformative to connect with girls from all over the country and learn about CubeSats," said Michelle Mobius, one of the students from the fall course. "It was humbling to see how such a small object can be so powerful in collecting data from space."
This July, BWSI will offer 13 courses that introduce students to diverse topics, such as cybersecurity, quantum software, serious game design, assistive technology, and autonomous vehicle racing. Last year's program involved 178 students from 101 high schools across the country, and this year's virtual program will reach a similar number of students.
"Part of the Laboratory's (and Beaver Works') culture is making a difference, and there aren't many better ways to make a difference than teaching, particularly through MIT's project-based approach to students," says Lisa Kelly, operations manager for BWSI. "We think the best learning is learning by doing, and our program brings that to students who may not have ever had that opportunity before. It's great to see these students become excited about topics that they can't learn about in their school, and then see them develop the skills and confidence to develop solutions."