Robotics: FIRST Technical Challenge (FTC)
Audience:
Middle School (Grades 6–8)
High School (Grades 9–12)
FIRST Tech Challenge is a national robotics program for students in grades 7–12 who are interested in building and programming their own robot from a kit and then testing it in competition against other teams.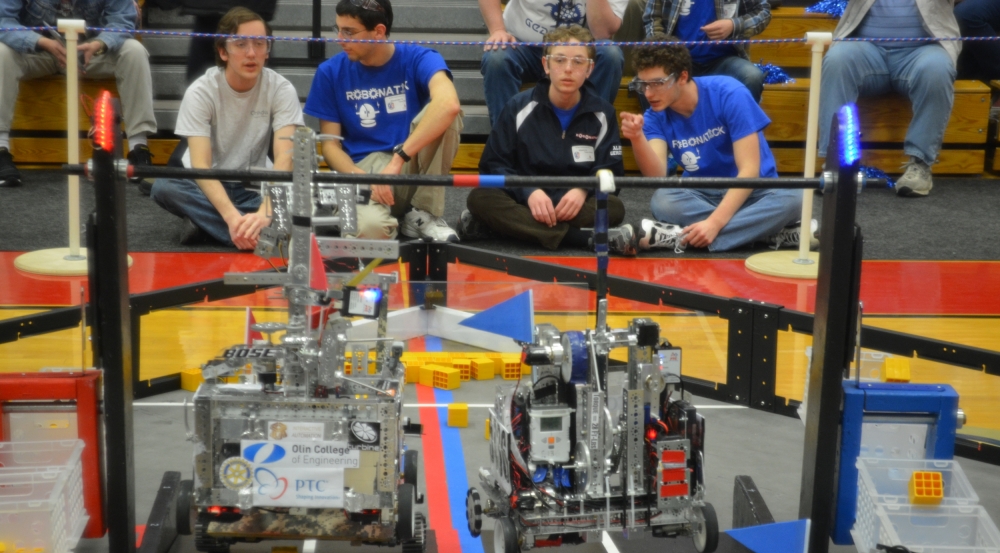 COVID-19 INFORMATION FOR FALL 2020 SEASON: Lincoln Laboratory is committed to US FIRST robotics but at this time it is unclear to what extent our LL ROLL team will be involved with robotics teams this fall due to COVID-19. We will update our external web as progressions change. The Laboratory is governed by policies directed by MIT and the Commonwealth of Massachusetts in regard to STEM events and large gatherings at events, which may impact the start time for robotics activities. The Laboratory will continue to review proposals for support of teams in Massachusetts and the local region and will continue to provide support to the extent that we can do so.
Students in grades 7–12 in FIRST Tech Challenge (FTC) teams are challenged to design, build, program, and operate robots to compete head to head and make alliances with other teams. Participants develop STEM skills and practice engineering principles (like keeping an engineering notebook), while realizing the value of hard work, innovation, and sharing ideas. Teams also must raise funds, design and market their team brand, and do community outreach for which they can win awards. Each season concludes with Super-Regional Championships and an exciting championship competition.