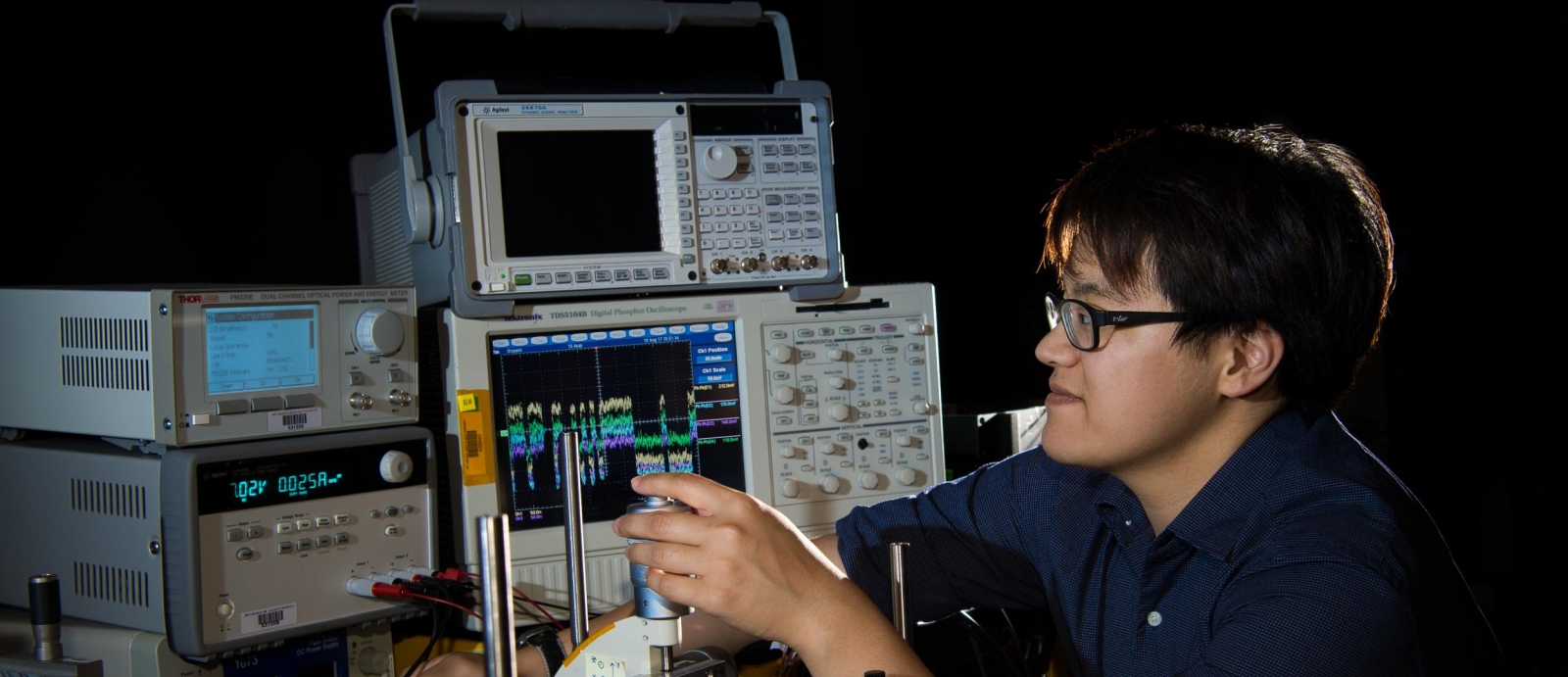 MIT 6-A Master of Engineering Thesis Program
Lincoln Laboratory is an industry partner of MIT's Department of Electrical Engineering and Computer Science 6-A Master of Engineering Thesis Program. The program matches industry mentors with students in their junior year of study who have demonstrated excellent academic preparation and motivation.
The 6-A students selected to work at the Laboratory gain experience in testing, design, development, research, programming, and project planning. They spend two summers as paid interns, participating in projects related to their fields. Then, the students move on to developing their master of engineering theses under the supervision of both Laboratory engineers and MIT faculty. Past projects have included research and development of micromotion technologies, biologically inspired matrix classification, radar tracking systems, and an Earth image-simulation and tracking system.