CyberPatriot / Capture the Flag
Audience:
High School (Grades 9–12)
We offer a joint program that introduces students to the challenges faced by cybersecurity specialists. Both CyberPatriot and Capture the Flag competitions engage students in races to find and fix bugs in computer systems.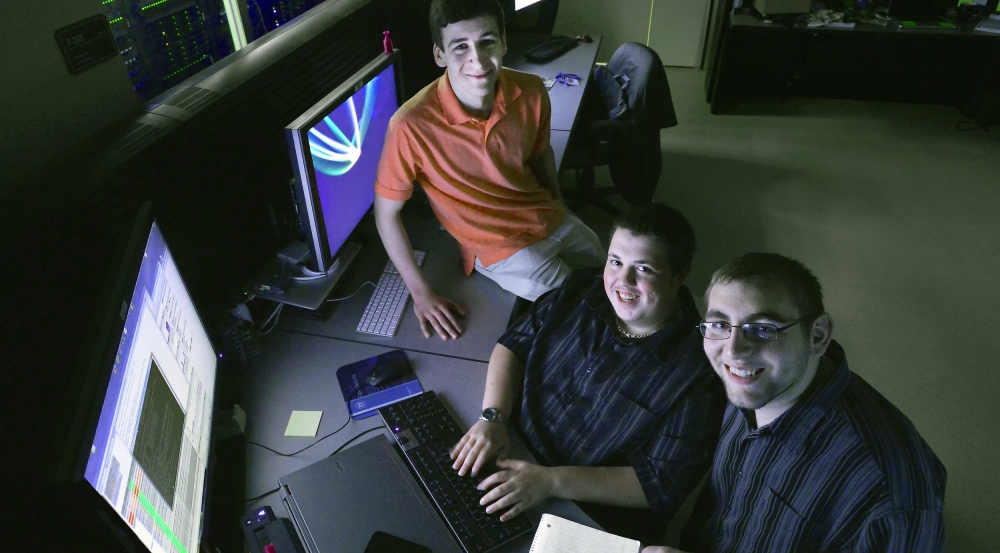 Laboratory staff mentor and coach the students participating in the CyberPatriot and Capture the Flag competitions, teaching them the basics of cybersecurity. The goal of both programs is to encourage students to enter the computer science field. CyberPatriot is a nationwide Air Force program and competition that teaches high school students defensive computer security. In CyberPatriot, students delve into various exercises to learn how to identify malware, "clean" a computer system, and establish a secure network in a simulated corporate network setting. The Capture the Flag competition covers a wide variety of real-world cybersecurity skills, ranging from identifying flaws in cryptographic algorithms, to recovering forensic artifacts of a damaged hard drive, to exploiting a remote server to steal sensitive information.