Title:
Assistant Director for Operations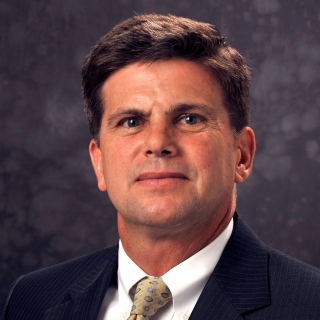 Scott Anderson joined MIT Lincoln Laboratory in July 2013 as the Assistant Director for Operations. In this role, he has responsibility for the Laboratory's annual operating and capital investment budget, service departments, and prime research contracts with the government.
Prior to joining the Laboratory, he was the Director of Integration for Acquisition in MITRE's National Security Engineering Center, a federally funded research and development center. He was responsible for the horizontal integration of acquisition-related activities, particularly efforts aimed at acquisition reform. Before joining the MITRE Corporation, Scott served in the U.S. Navy for 27 years. His service in the Navy included 20 years as an acquisition professional in Department of Defense (DoD) Program Management, Systems Engineering, and Test and Evaluation. As a Major Weapon System Program Manager, he directed two major defense acquisition programs and various advanced sensor projects, executing annual budgets of $500 million to $1+ billion and future-year development planning budgets of $5+ billion, while leading a program team of 1000 government and contractor personnel.
Anderson holds a BS degree in aeronautical engineering, graduating with distinction from the U.S. Naval Academy in 1983; an Engineering Test Pilot degree from the U.S. Navy Test Pilot School in 1991; and MS and post-master's degrees in aerospace engineering from the Naval Postgraduate School in 1999. He is certified as DoD Defense Acquisition Workforce Improvement Act (DAWIA) Level III in Program Management, Systems Engineering, and Test and Evaluation.