Fully Depleted Silicon-on-Insulator CMOS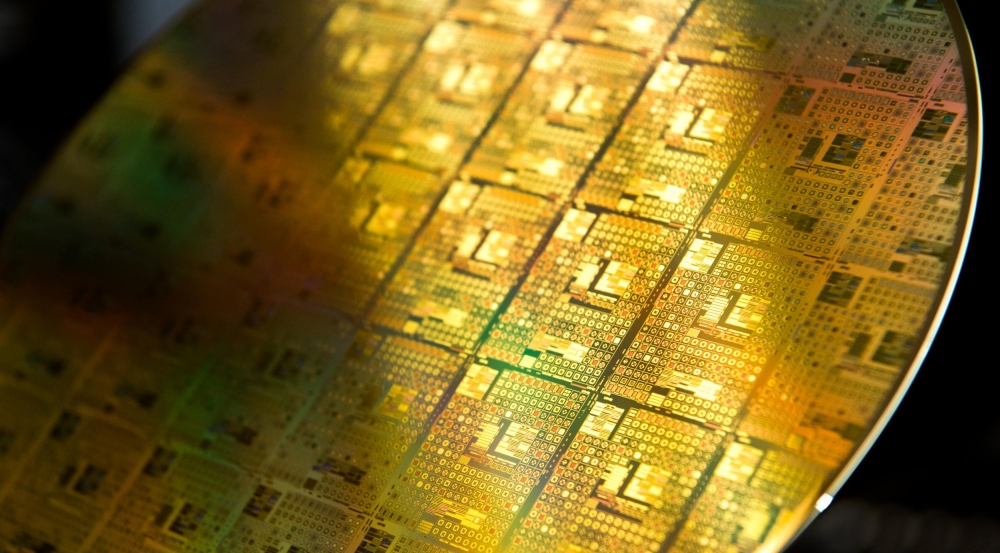 Lincoln Laboratory has a rich history of pioneering work on fully depleted silicon-on-insulator (FDSOI) CMOS thanks to a unique semiconductor research and fabrication facility with a modern 200-mm wafer tool set. We are the U.S. government microelectronics community's only source of FDSOI technology in a facility that is ISO-9001 certified and accredited for Trusted Design and Trusted Circuit Fabrication by the Defense Microelectronics Activity. 
KEY FEATURES
90-nm FDSOI CMOS on 200-mm-diameter wafers 
Specialized process variants optimized for very-low-power subthreshold operation, high-performance mixed-signal and RF applications, and extreme environment (cryogenic, high-temperature, and radiation) operation 
Enabler for 2.5D and 3D heterogeneously integrated microsystems 
Our facility supports a number of specialized CMOS processes at the 90-nm node: 
Extremely low-power technology for energy-starved systems 
Low-power readout circuits for very large focal plane arrays 
Power/speed optimized technology for cryogenic applications 
Thick-metal variant for high-performance mixed signal and RF systems 
Radiation-hardened variant for harsh environment applications 
High-temperature variant optimized for operation above 250°C 
FDSOI CMOS Process Variants
(090SOI12) is the baseline CMOS process, a 90-nm FDSOI poly-gate process with an ultra-shallow trench isolation, both low-and mid-threshold-voltage transistors designed for use in digital and analog applications at an operating voltage of 1.2 V. This five-level metal technology is available in standard and radiation-hardened versions. Two additional thick-metal levels are supported for mixed signal and RF applications. All fabrication steps in the front end and back end of line are supported onsite. 

(200HVL25) is a higher-voltage variant of the 090SOI12 process that utilizes thicker 5.5-nm gate oxide with 200-nm poly gates for low-leakage operation. Dual-threshold 1.2-V and split-gate 2.5-V devices are available. 

(090XLP03) is an extremely low-power transistor technology based on metal-gate FDSOI devices. These transistors are optimized for operation at 0.3 V and can realize a reduction in switching energy of 90% compared to conventional off-the-shelf 1.2-V bulk silicon.  

(090CRYO04) is a variant of the baseline process that has been optimized for power and speed at cryogenic temperatures. 
(045SOI) 45-nm node variant is under development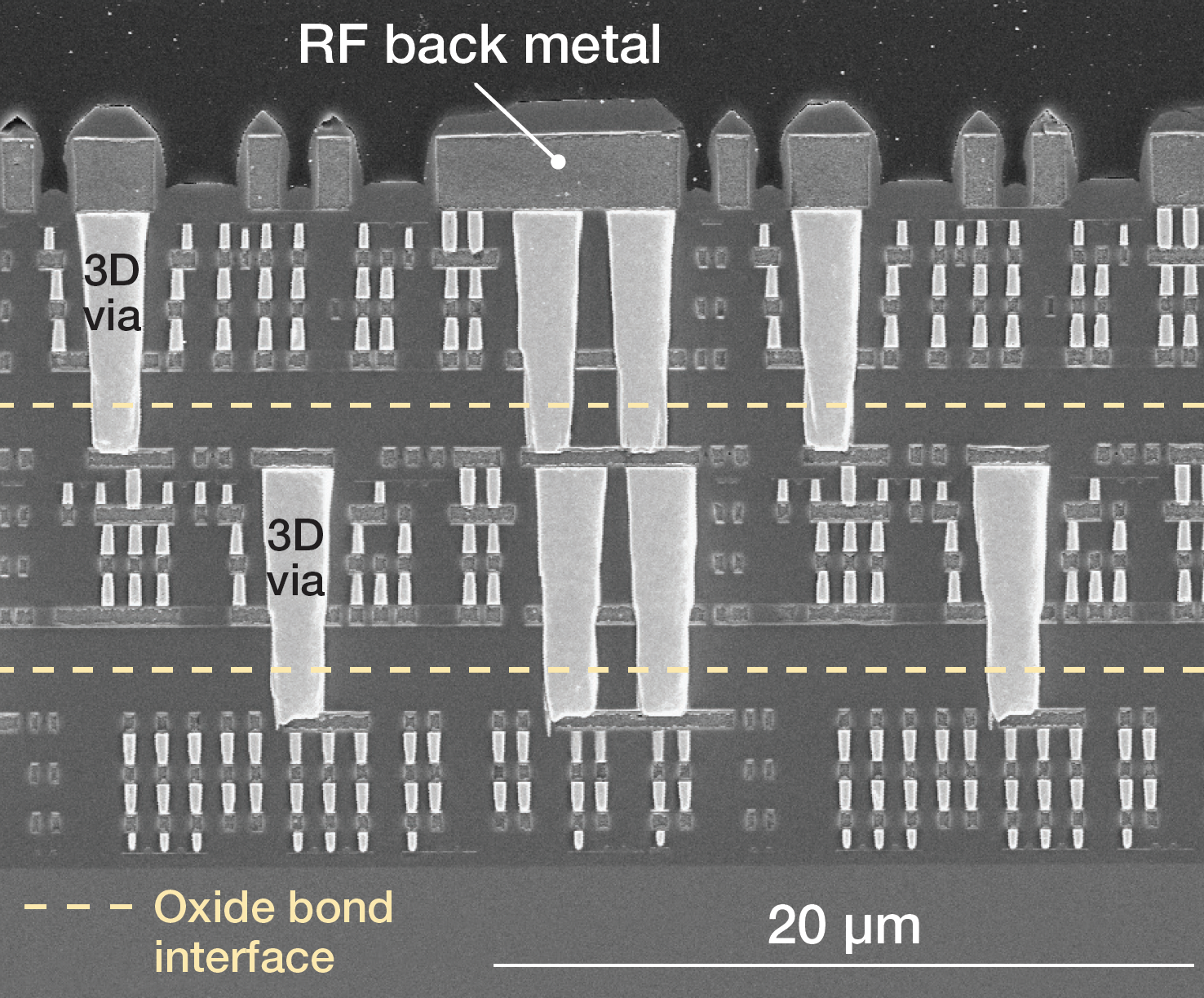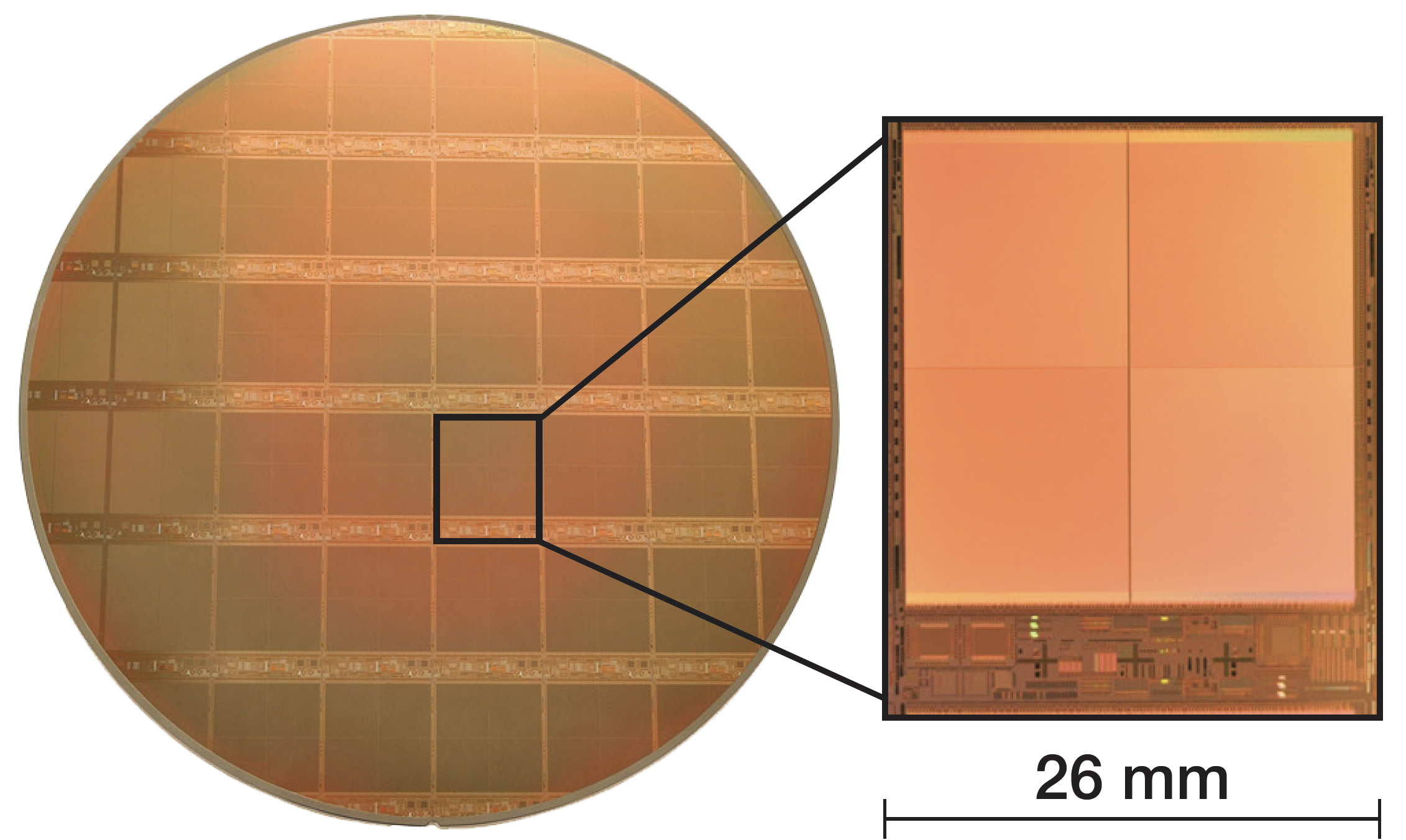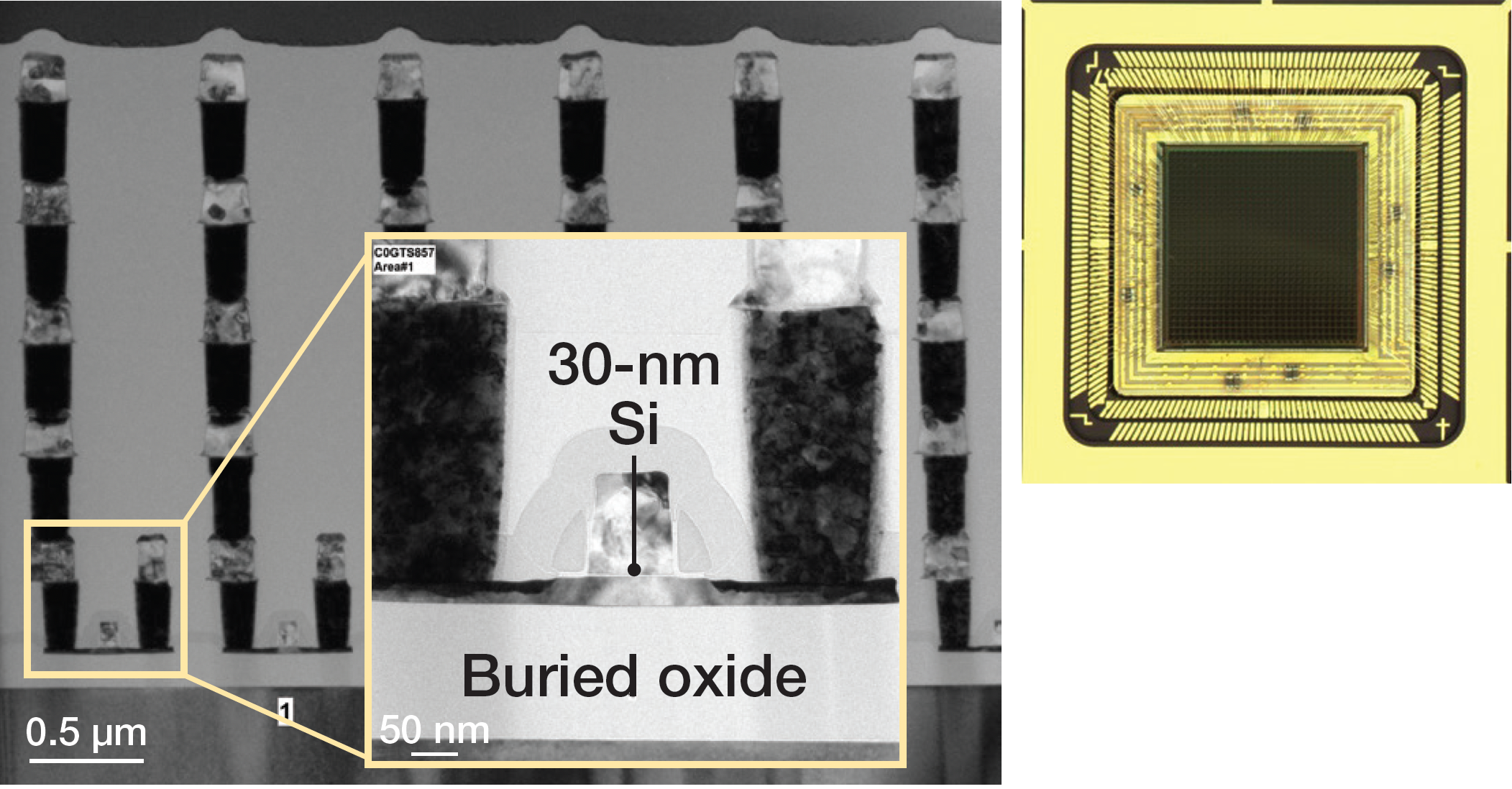 Design and Post-Fabrication Support 
Process Design Kit with a comprehensive design guide and technology model files to support custom circuit design in the baseline process and all variants 
Intellectual property design modules, Standard Cell and I/O libraries validated for Cadence simulation, synthesis and place and route tools 
Onsite reticle assembly, design-to-mask layer generation, and validation 
Onsite wafer dicing, advanced packaging, and electrical test capabilities 
---
CONTACT