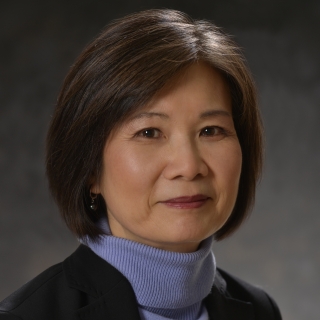 Dr. Christine A. Wang is a senior staff member in the Laser Technology and Applications Group, pursuing research in the optimization of III-V semiconductor materials for advanced optoelectronic devices.
She pioneered the concepts used in the design of high-performance OMVPE (organometallic vapor phase epitaxy) reactors; led the investigation and use of nonconventional chemical compounds to enable epitaxial growth of high-quality metastable antimonide-based III-V semiconductors; and advanced the state of the art in the epitaxial growth of gallium arsenide-, gallium antimonide-, and indium phosphide-based optoelectronic devices, including diode lasers, quantum cascade lasers, and thermophotovoltaic cells. Her current research is focused on the development of high-power, continuous-wave quantum cascade lasers emitting in the long-wave infrared wavelength region.
Wang has authored or coauthored more than 170 publications; has been granted 8 patents; has given numerous invited talks at national and international conferences; and edited one book. She has chaired and organized numerous national and international conferences related to epitaxial crystal growth and mid-infrared materials. She is currently a member of the Executive Committee for American Association of Crystal Growth, International Advisory Committee for International Conferences on Metalorganic Vapor Phase Epitaxy, and Electronic Materials Conference Committee. She has also served as a mentor to many staff members at the Laboratory and advised numerous MIT undergraduate and graduate students. Wang is a member of the National Academy of Engineering and a Fellow of the National Academy of Inventors. She will serve as program cochair for the next International Conference on Crystal Growth and Epitaxy in 2019.
Wang received the 2017 American Association for Crystal Growth Award for her contributions to epitaxial crystal growth of III-V compound semiconductors and the design of high-performance OMVPE reactors. She holds SB, MS, and PhD degrees in materials science and engineering from MIT.