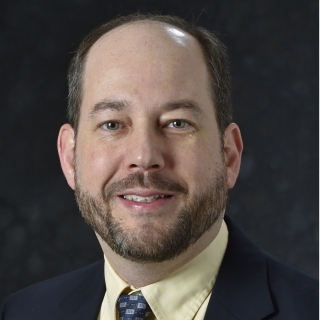 Dr. Daniel J. Rabideau is an assistant leader of the Airborne Radar Systems and Techniques Group at MIT Lincoln Laboratory. He directs projects involving multistatic sensing, radar electronic attack and protection, and advanced detection and imaging for airborne and space based radar.
Rabideau joined Lincoln Laboratory in 1995, initially focusing on phased array radar systems and space-time adaptive processing. His interests later expanded to include digital active electronically scanned array (AESA) and multiple-input, multiple-output (MIMO) radar architectures, adaptive receivers, radar waveforms, imaging, and countermeasures. His work has had an impact on the development of numerous operational radar systems, including U.S. Navy systems (E-2D Hawkeye, P-3 Littoral Surveillance Radar System, P-8 Advanced Airborne Sensor, MQ-4C Triton, AN/SPY-1, and AN/SPY-6) and U.S. Air Force systems (E-8 Joint STARS, RQ-4 MP-RTIP, MQ-4C Triton). Prior to joining the Laboratory, Rabideau worked for the U.S. Air Force Research Laboratory, where he developed space-time adaptive arrays and high-performance embedded computing technology.
At Lincoln Laboratory, Rabideau served as chairman of the Advanced Concepts Committee and of the New Technology Initiatives Board, which are entities chartered by the Chief Technology Officer to identify and seed innovative research, explore and demonstrate emerging technology, and transition advanced concepts to the Laboratory's sponsor community.
Rabideau is a Fellow of the IEEE. He has published more than 50 technical journal and conference papers. He is an elected member of the Radar Systems Panel member for the IEEE Aerospace and Electronic Systems Society (2014–present), served as technical program chair for the 2019 IEEE Radar Conference, and received the 2008 Tri-Service Radar Symposium best paper award. He regularly serves on the technical program committees for various IEEE conferences and government-sponsored workshops.
Rabideau holds a BSEE degree (with distinction) and a PhD degree from Cornell University. He is a member of Tau Beta Pi, Golden Key, and Eta Kappa Nu honor societies.