Title:
Manager, Flight Test Facility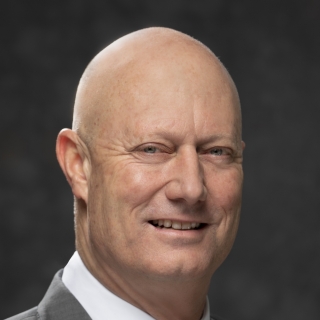 David Culbertson joined MIT Lincoln Laboratory in November 2018 as the manager of the Flight Test Facility. He is responsible for providing leadership and management direction to the facility's flight, maintenance, engineering, and administrative personnel to enable safe, effective flight and ground operations of the Laboratory's uniquely modified aircraft that support diverse research and development programs.
Culbertson's career spans more than 35 years in aviation and flight testing. Prior to joining the Laboratory, he was a chief test pilot at Calspan Corporation, where he was responsible for the training, standardization, and safety of seven experimental aircraft. Before working at Calspan, he was an assistant professor and the Director of Flight Test at Embry-Riddle Aeronautical University.
Culbertson began his career by serving in the U.S. Navy for 20 years as a fighter pilot, test pilot, and acquisition professional. He was the chief flight instructor at the U.S. Naval Test Pilot School; a chief test pilot and director of quality at the Naval Air Depot, the Navy's principal aircraft overhaul and repair facility in North Island, California; and as the avionics systems project officer for the F/A-18 program.
He holds a bachelor's degree in ocean engineering, graduating with distinction from the U.S. Naval Academy. He also earned an engineering test pilot degree from the U.S. Navy Test Pilot School and a master's degree in aviation systems from the University of Tennessee. He has flown nearly 8,000 flight hours in more than 60 different aircraft, including over 3,800 hours in experimental, highly modified aircraft. He is a Fellow of the Royal Aeronautical Society and the Society of Experimental Test Pilots and has a Defense Acquisition Workforce Improvement Act Level III certification in systems engineering and test and evaluation.