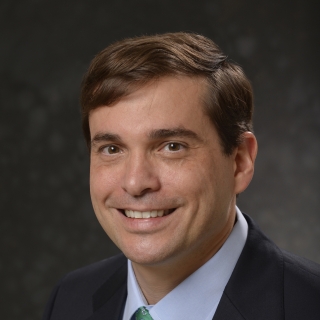 David Suski joined MIT as counsel in the Office of the General Counsel (OGC) in September 2012. He is the onsite legal advisor for MIT Lincoln Laboratory and serves as the MIT/OGC advisor for legal matters affecting the Laboratory and its personnel. He focuses on contractual issues arising out of the Laboratory's national defense research, with particular focus on MIT's contract with the Department of Defense for the operation of the Laboratory. Additionally, he provides interpretations of federal and state laws and regulations, and advises the Laboratory and its personnel on their applicability and effect in areas such as security, environmental issues, data rights, and export control compliance. His key responsibilities include the drafting of legal documents, contracts, legislative materials, and other correspondence to ensure that the interests of the Laboratory are safeguarded, while also advising MIT and Laboratory management on the legal implications of actions under consideration and providing recommendations where appropriate. Mr. Suski is the Lincoln Laboratory Ethics Officer and a member of the MIT Risk Council.
Before joining MIT, Mr. Suski served as an assistant general counsel with the Central Intelligence Agency (CIA). He developed significant expertise in national security law, government contracts, litigation, administrative law, government ethics, and congressional affairs. During his time with the CIA, he supervised an office of several dozen employees and served as the chair of the Office of General Counsel's hiring committee.
Mr. Suski began law practice with the Washington, D.C., office of the firm Hale and Dorr LLP. His practice focused on medical device and biological regulation, as well as international regulatory regimes affecting medical products. He graduated from the University of Virginia School of Law, where he was a member of the Virginia Law Review's editorial board, an articles editor of the Virginia Journal of International Law, and a Dillard Fellow.