Title:
Head of the Business Tranformation Office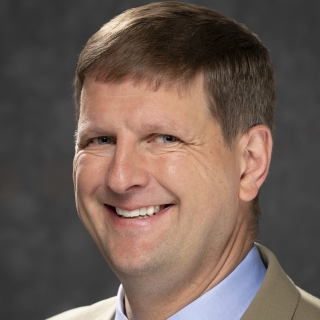 Dr. Dennis A. Burianek is Head of the Business Transformation Office (BTO) at MIT Lincoln Laboratory. The BTO is leading the Laboratory's efforts to optimize enterprise operational processes, modernize business systems, and improve capabilities that will allow staff to improve the execution of research programs.
Prior to his appointment to the BTO, Dr. Burianek was the Associate Leader of the Laboratory's Systems Engineering Group. His technical expertise is in structural analysis, composite materials, program management, and systems engineering for programs developing prototype systems. Over the last 10 years, he has served in the program offices for three major, complex prototype-development programs. He was the deputy program manager for the Enhanced Track Illuminator Laser (ETILL) development, leading the Engineering Division's packaging of the ETILL system. He subsequently served as the associate program manager in charge of the space terminal for NASA's Lunar Laser Communication Demonstration and the deputy program manager of the Advanced Sensor Technology and Applications program. Dr. Burianek has also helped to lead the Laboratory's effort to develop technologies and processes for building small satellites. He co-developed and helped teach two in-house technical courses, Systems Engineering and Spacecraft Design and Engineering.
Dr. Burianek joined Lincoln Laboratory in 2001 in the Optical Systems Engineering Group. In his first assignments on high-energy laser lethality, his primary tasks were analyzing and testing laser-material interactions for military systems. He also conducted structural analysis and modeling for aircraft payloads.
He holds SB, SM, and PhD degrees from the MIT Department of Aeronautics and Astronautics. His doctoral research focused on testing and modeling composite materials for use in high-temperature aircraft applications. He also holds an MBA degree from the MIT Sloan School of Management.