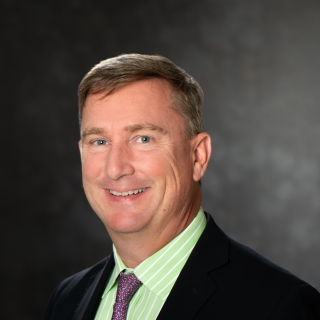 Edward C. Wack is the head of the Biotechnology and Human Systems Division at MIT Lincoln Laboratory. In this role, he shares responsibility for research, development, evaluation, and technology transfer of advanced technologies and systems for chemical and biological defense, human health and performance, and global resilience to climate, conflict, and disaster threats.
Wack previously held the position of assistant head of the Homeland Protection and Air Traffic Control Division. Prior to that role, he was the leader of the Bioengineering Systems and Technologies Group, which focuses on innovative advanced technology programs in biodefense, forensics, and biomedical research. The group's broad technical areas include bioinformatics, integrative genomics, synthetic biology, physiological and cognitive monitoring, and advanced signal processing.
Wack was also the Director of Future Acquisition at the Joint Program Executive Office for Chemical and Biological Defense (JPEO-CBD) within the Department of Defense. He was responsible for leading the JPEO-CBD's future technology strategy and coordinating that strategy with the other members of the chemical and biological defense program, civilian government organizations, and international partners. He led efforts to develop integrated system of systems concepts for chemical and biological defense.
Before joining the JPEO-CBD, Wack spent 13 years at Lincoln Laboratory. He was an assistant leader of the Sensor Systems and Applications Group, where he led a team working on standoff sensing, advanced detection algorithms, and system architectures. He has also been involved in various aspects of satellite remote sensing programs, including system architectures, sensor designs, sensor calibration, and requirements analysis and definition.
Wack earned a BA degree in mathematics from the College of the Holy Cross and an MS degree in bioinformatics from Brandeis University.