Title:
Chief Technology Officer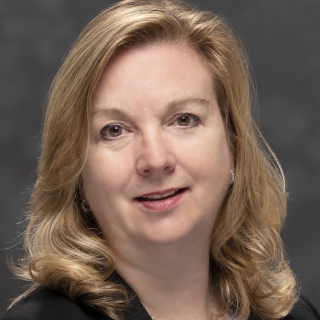 Heidi C. Perry is the chief technology officer at MIT Lincoln Laboratory. She previously held the position of assistant head of the Air, Missile, and Maritime Defense Technology Division, where she focused on enhancing the division's efforts to develop advanced naval undersea and surface fleet systems and technology. She joined Lincoln Laboratory as a principal staff member in that division in September 2018.
Perry joined Lincoln Laboratory after 23 years at Draper Laboratory, where she most recently served as Director of Systems Engineering and oversaw approximately 300 staff supporting Draper's programs in strategic systems, space, defense, biomedical, special operations, and energy systems. She was responsible for Draper's strategy and execution for technology development in guidance, navigation, and control systems; autonomous systems; communication systems; modeling and simulation; human-machine cognitive systems; and biomedical systems.
She has also served in many project leadership roles at Draper and in previous assignments at IBM Federal Systems as an avionics engineer and at General Electric as a systems engineer on the AN/BSY-2 submarine combat system. Perry has also been affiliated for more than 11 years with the National Academies of Sciences, Engineering, and Medicine, including being a long-standing participant in their Naval Studies Board. She was the co-chair for the Naval Studies Board investigation into mainstreaming unmanned undersea vehicles. She was appointed as the chair of the National Academies Transportation Research Board committee for the Update of the National Naval Responsibility for Naval Engineering project.
Perry received a BS degree in electrical engineering from Cornell University in Ithaca, New York, and an MS degree in computer engineering from the National Technological University in Fort Collins, Colorado.