Title:
Head of the Program Management Office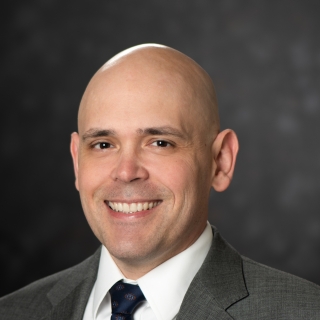 Dr. Jacob M. Williams joined MIT Lincoln Laboratory in March 2021 as Head of the Program Management Office.
Before joining the Laboratory, Dr. Williams was Director of Programs at L3Harris, where he led development, qualification, and production of advanced night-vision devices for the U.S. Army. Prior to this position at L3Harris, he was deeply involved in the development and management of multiple programs and systems related to space and missile defense technology. In 2015, he joined L3 Technologies Cincinnati Electronics (CE), now L3Harris, to lead the development, qualification, and production of the common avionics for the Atlas and Delta launch vehicles. In 2006, he started employment at Alliant Techsystems, where he led multiple technology maturation and development programs, including the Ares I First Stage Avionics, Orion Launch Abort System Attitude Control Motor, Mars Ascent Vehicle, and divert propulsion for the SM-3 Block IIB program. Before working at Alliant Techsystems, he was an electrical systems engineer at Orbital Sciences Corporation, developing avionics systems and software for missile defense programs, including the Ground-based Mid-course Defense booster program.
Dr. Williams completed his undergraduate degree in electrical engineering and MBA degree at Arizona State University. He received a PhD degree in business management from Capella University. His research focused on the relationship between project management practices and project outcomes in complex projects. He is a veteran of the U.S. Navy, where he served as an avionics technician for the EA-6B Prowler electronic warfare mission.